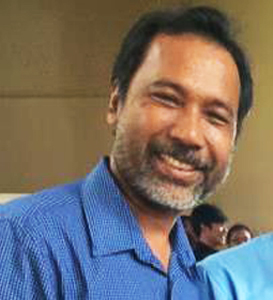 Asst. Prof. Emerenciano E. Guazon Jr.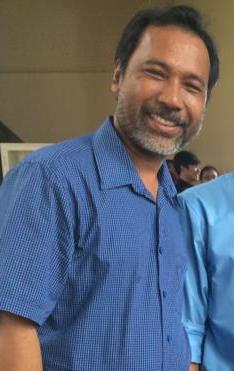 Asst. Prof. Emerenciano E. Guazon Jr. is not a stranger to hardships in life. Neither is he a stranger to resilience in rising above every challenge that comes his way.  He was born and raised in Cantilan, Surigao del Sur in a family of farmers who, despite having their own land to farm, were not financially well-off.
"I'm a simple man, maybe because I come from a poor family. I enjoy and am contented with the little things in life," he says.
Emerenciano fondly remembers his high school years when he had to walk 4 to 5 kilometers just to get to school; those times when whenever he did not have money for lunch, he relied on the generosity of his friends. He recalls how he was blessed to have been surrounded by people who had the heart to help. This experience made him value the more important things in life. It taught him determination and hard work, and to pursue his dreams, regardless what circumstance he was in.
Graduating top of his high school class, Emerenciano had the opportunity to obtain scholarships, even from universities far from home, such as Silliman. But while he was bent and qualified for a scholarship to study college in Silliman, his parents were reluctant to send him away from home. They were also worried that his scholarship might not be enough to shoulder other expenses. So Emerenciano decided instead to enroll at the Mindanao State University in Marawi. There, he majored in Accounting on a full academic scholarship. He completed his degree in 1984 but, because of financial constraints, was unable to take the CPA board exam.
As fate would have it, he would find himself closer to Silliman when he met the woman who would later become his wife, Mrs. Virginia O. Guazon. Virginia was then a Divinity School student in Silliman who was doing her internship as an associate minister of Dr. Peter Gowing at Dansalan College. Emerenciano, on the other hand, worked closely with Dr. Gowing as he was Vice President, and later became president, of the Christian Youth Fellowship at the Mindanao State University in Marawi. Through this, they were able to work closely and their friendship gradually blossomed into a romantic bond.
When Virginia invited Emerenciano to visit Dumaguete, it was his first time to see the beautiful campus of Silliman first-hand. He was not to let go again of the opportunity to study here, so in 1985, he took up Master of Divinity major in Christian Education. He received a scholarship and worked as a student assistant at the Divinity School in order to defray his living costs.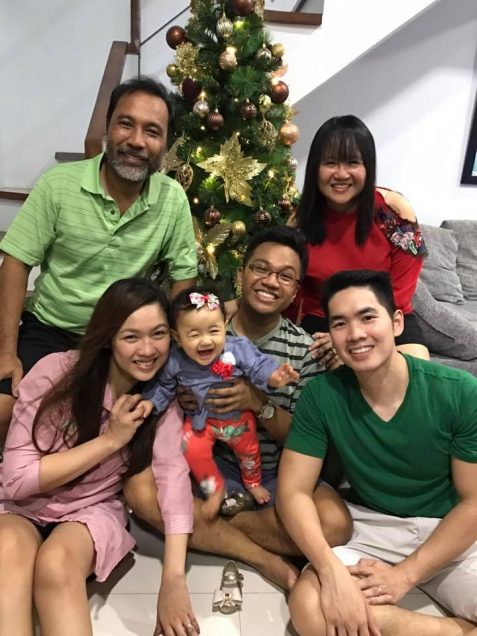 In 1988, Emerenciano was invited to teach in the University's High School Department as part of his field education assignment. Although a little reluctant, as he never had a background in teaching, he accepted the offer and was grateful for it as it meant additional income to help him support his family.
After finishing his master's degree in 1989, Emerenciano was offered to teach as a regular faculty in the High School Department. This also opened doors for him to handle classes in college. In 1996, he decided to teach full-time in college.
For Emerenciano, the most challenging part of being a teacher also becomes the most rewarding – the challenge to impart knowledge to his students, while the reward comes years later when his students would come to him and express their gratitude for how he has become both their mentor and friend in class. He draws happiness from seeing his students succeed, knowing that no matter how modest they may have been, he has imparted some life lessons to them.
Describe yourself in three words.
Fun-loving, hardworking.
What is your motto in life?
It is not your fault you were born poor, but it is your mistake to die one.
What makes you laugh?
Funny people, experiences, and jokes.
What makes you cry?
Seeing people sulking. Losing a loved one, even pet dogs.
What's your favorite time of the day and why?
Supper time: when as a family we share our experiences for the day, then watch movies on cable TV.
What's your favorite day of the week and why?
Saturdays: Family bonding, outing, and out of town trips.
What do you love doing when not working?
Gardening, grooming my 3 pet dogs (Shih Tzu).
What is your favorite hangout place in the University?
Luce Auditorium Lobby
What makes you blush?
When people tell me I am handsome, because I like the joke. Haha!
If you were an actor, who would you be?
Chuck Norris

Tell us a fact about yourself.
I pursue a simple but happy life. I value my family and friends. I hate evil things that men and women do.
 What's your favorite game growing up?
A lot, all "larong pinoy".
What is your idea of a relaxing day?
Joy riding, gardening, watching movies with my family.
What one thing would people be interested to know about you?
I am a loyal/good friend, and I hate hypocrites.
What is the first thing you do right after waking up in the morning?
I go walking, cycling, gardening.
What's your idea of a family?
It is not only composed of people who are related to you by blood, but including people who, on good times and bad times, would always be there for you.
How do you like to be remembered as a teacher?
Dedicated, honest, and hardworking.