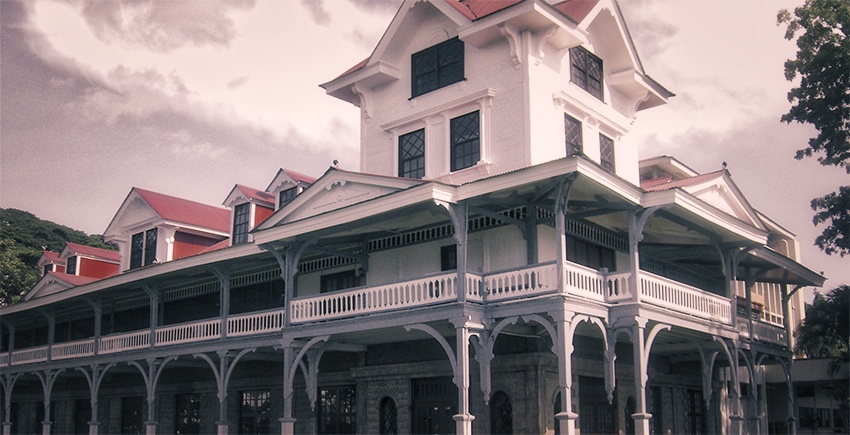 Developing a Program for Waste Management
Garbage such as papers, plastics, glasses, bottles, tin cans that a food establishment generates as the results of its activities are not really waste but resources waiting to be reused, recovered, or recycled. There's money in garbage, if we make use of our  creative minds.
When garbage are irresponsibly mixed together and dumped in an open space or vacant lots in the surrounding environment, they can cause diseases. Urban pests such as the cockroaches, flies, mosquitoes, rodents, and the like make them as their food. Garbage then becomes their breeding media, or even their harborages. Because of favorable environment, pests multiply very fast over a short period of time and start to get into homes and establishments. Unfortunately, these urban pests may become the natural or mechanical vectors of disease-causing microorganisms and naturally transmit them to occupants, employees, clients or visitors.
These urban pests have to be controlled, prevented or eradicated. This is through the implementation of an effective waste and pest management program to be recommended by the local government through an executive order that will create the Pest Abatement Committee to be headed by the mayor, following Health Circular 155, Presidential Proclamation 990 that is expanded by another Presidential Proclamation 2063, DILG Memorandum Circular 2003-186, and NCUPC Memorandum Circular 2003-01. Sanitation permits cannot be issued to establishments as being practiced by progressive cities like Quezon City, Marikina City, among others, in Metropolitan Manila if they won't be able to control or prevent them.
Mixed wastes can no longer be recycled or reused. The truth of the matter is that Mother Earth has been experiencing significant changes in climate due to depletion of her natural resources like the trees that are indiscriminately cut down as wood, lumber or charcoal.
To minimize the problem, establishments must be able to continuously recover, reuse or recycle over and over again its wastes to maintain sustainable resource  development. This is consistent with Republic Act 9003, otherwise known as the New Solid Waste Management Act of 2003, Presidential Proclamation 990 & 2063, and Presidential Decree Nos. 856 [Sanitation Code], 522 [Sanitation Requirements For Establishments Catering To Traveling Public], and 1096 [Building Code]. In this manner, the problem on garbage is addressed.
In fact, Jesus Christ is considered the Greatest Waste Manager of all times. In John 6:12, Jesus said "Waste nothing; gather up the fragments that nothing will be lost. Let us not waste a bit," after feeding more than 5,000 people who gathered themselves to hear His teachings!
If in case the food establishment cannot implement its sanitation and pest management program independently, it may form, through a memorandum of agreement, a cluster of establishments and do waste segregation as a group.
Segregation of waste in establishments is easy to implement.
For instance, the organic waste materials generated in the establishments or a cluster of establishments (kitchen leftovers, food wastes, garden or yard wastes, market wastes, slaughterhouse and human wastes) can be recycled into compost to condition and enrich depleted soil. Materials like papers, plastics, bottles, tin and aluminum cans, polystyrene, among others, can be washed, rinsed or dried, then stored in a Material Recovery Facility (MRF). Money can be generated from these materials once brought and sold to factories and junk shops; and all residual wastes in the establishment or a cluster of establishments can be brought to any Hydromex factory to convert them into blocks and paints.
Hereunder is the procedure on how to set up a waste and pest management program in an establishment or a cluster of establishments following RA 9003, Presidential Proclamation 990 & 2063, Health Circular 155, DILG Memo Circular 2003-186, and Presidential Decree Nos. 856, 522 and 1096:
Plan, prepare and develop your own waste and pest management program for your establishment. Come up with your waste disposal action plan.
Organize and implement information-dissemination campaigns through seminar-workshops for your personnel involving all departments.
Organize the waste and management committee of your establishment and train your staff to undertake this program. Provide a garbage pushcart for ease in garbage collection and hauling.
Put up your Material Recovery Facility.

Material Recovery Facility. An MRF is a facility where solid waste are processed to recover commodity-grade materials such as newspapers, plastics, bottles, cans, etc. for sale or conversion into something useful.
Rationale of MRF. Solid waste is a resource. As a resource, it can be reused or recycled. To reuse or recycle solid waste, it should be recovered from the waste stream.
Design of MRF. The design of an MRF depends on the size, distribution and other characteristics of the materials to be processed.
Requirements of MRF. MRF should include a shredder, a crusher, and an extruder, a conveyor, a forklift, a drying and storing facility, and a training and demonstration facility. In order for an MRF to function as an integral part of the waste management, it should be provided with a seed fund.

Dry run your plan and program for specific period and make necessary amendments and changes on the maintenance of facilities and seed capital.
Full implementation of your plan and program.
The implementation of a waste and pest management program in establishments is not only for the sake of compliance with the laws of the land. Essentually, such program results to reduced or minimized air, water and land pollution within. It also achieves efficiency in garbage collection as there's no more need for the LGU to collect the wastes from establishments and therefore, landfill becomes unnecessary. In that same way that it becomes a pest control mechanism, it provides a source of livelihood.
---
ABOUT THE AUTHOR :
Roque G. Tibor Jr.
BS Agriculture (1985);
Practitioner of and expert on waste management and pest management; Safety Officer and Pollution Control Officer