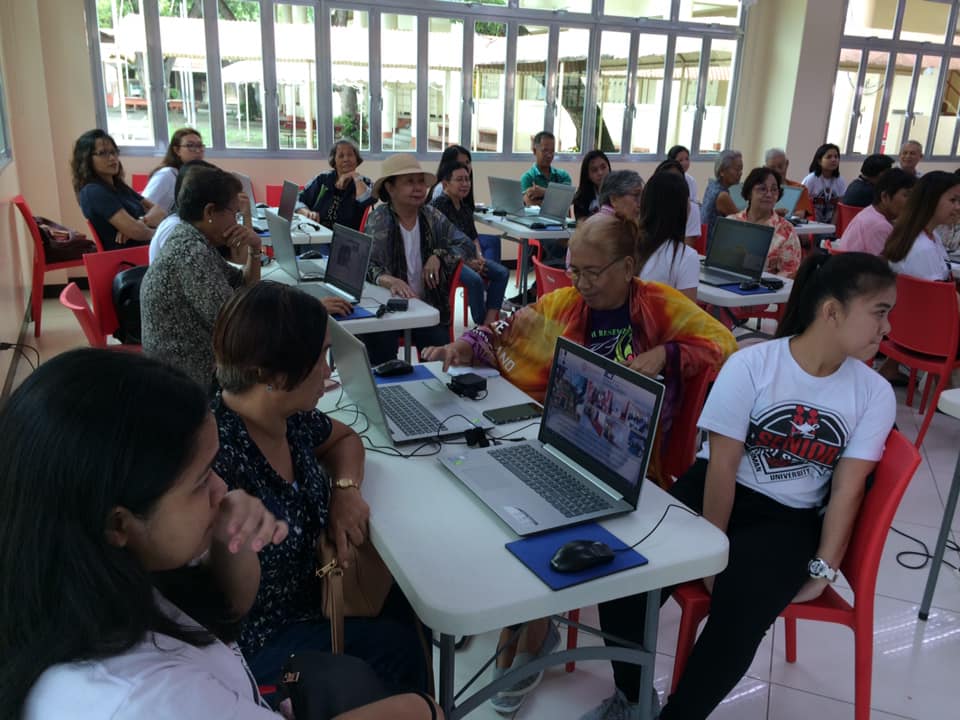 Employees, senior citizens, students join free computer program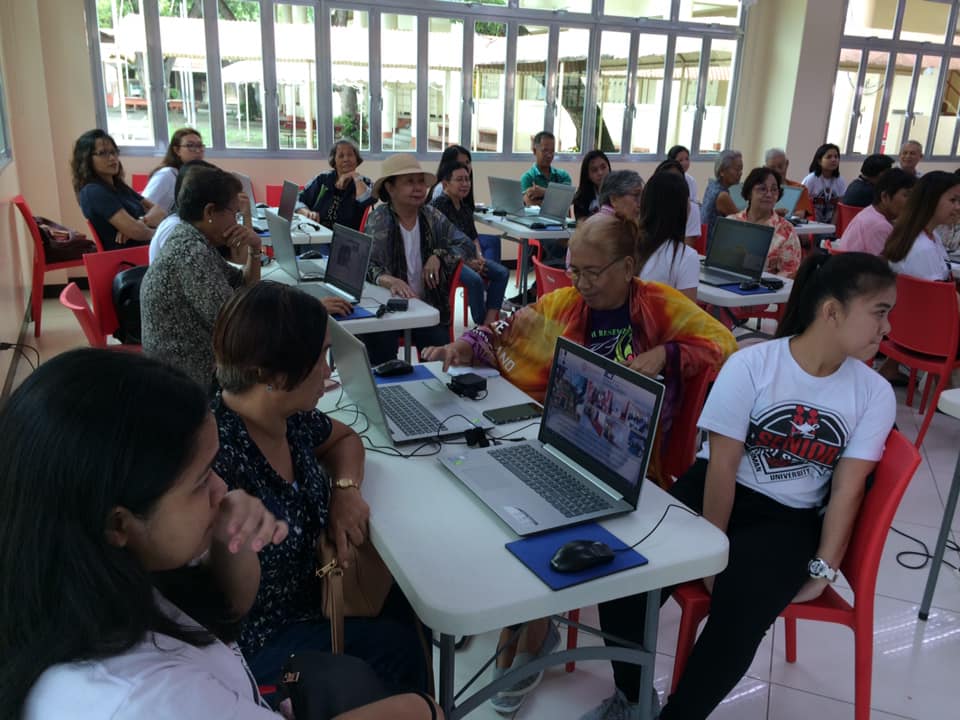 The first batch of participants of the SU-Lao Free Computer Education Program attended their first session last January 5- 6 at the Mariano and Lina Lao Hall Activity Center, SU Junior High School department. The program offers free training for employees, retirees and senior citizens, and a free short course for junior high school, senior high school, and college students.
Dr. Dave Marcial, dean of the SU College of Computer Studies, said the three-year program offers training for free supported by a donation from 2018 Outstanding Sillimanian awardee Mariano Lao.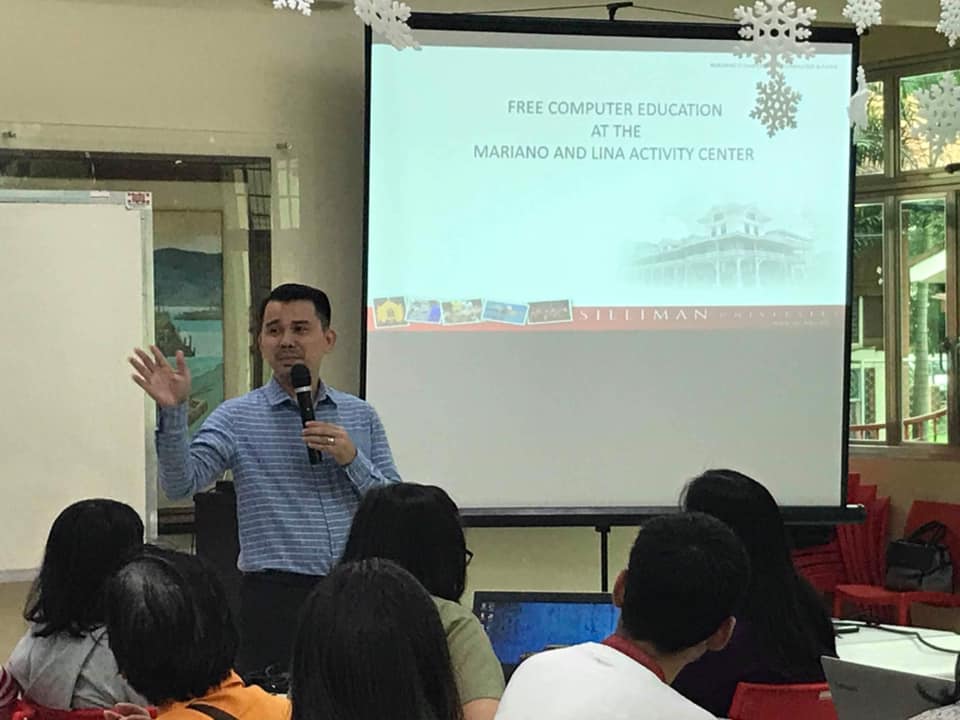 Dr. Marcial added that Mr. Lao believes there is a need for the community to learn about technology. "We (in the SU-Lao Program) prioritize those who have less opportunity to attain training," he said.
The 75 participants in the first batch come from various units and institutions in the city. Dr. Marcial said the program is a way for the University to extend computer knowledge to the community and an avenue for service-learning, especially for the SU faculty and students involved in facilitating the training.
The participants were divided into three groups and different sets of lessons will be given to each: the employee group will be taught office productivity tools (MS Word, MS Excel, MS PowerPoint, MS Publisher, Movie Maker, Pixlr) by Dr. Marcial; retirees and senior citizens will be taught computer and internet fundamentals (computer, Windows, internet, e-mail, social media) by IT Department faculty member Ms. Joy Dy; and the student group will be taught image and video editing (Adobe Photoshop, Adobe Premiere) by IT Department Chairperson Asst. Prof. Janice Antoniette Forster.
Each group consists of 25 participants and each participant is assisted by one SU senior high school (SHS) student intern. The SHS student interns are grade 12 students under the STEAM (Science, Technology, Engineering, Agriculture and Math) academic career track who have chosen to intern in the Information and Communications Technology (ICT) field as part of their Work Immersion class. As interns, they help facilitate the free computer program.
The groups will meet once a week for three months, ending with a closing ceremony on March 30 before the second batch of participants starts on April 6-7. The best trainee for each batch will be awarded with a brand-new laptop.
The program is still accepting applicants for future batches. Interested individuals may apply here: https://laoici.weebly.com/free-computer-education.html