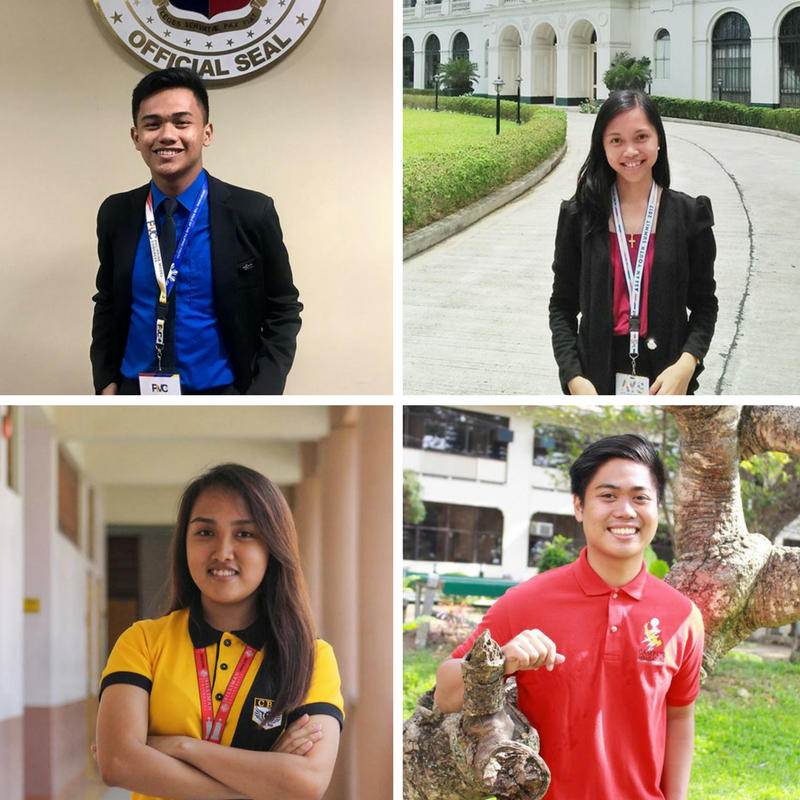 Four Students Join Ayala Young Leaders Congress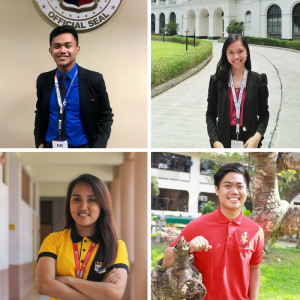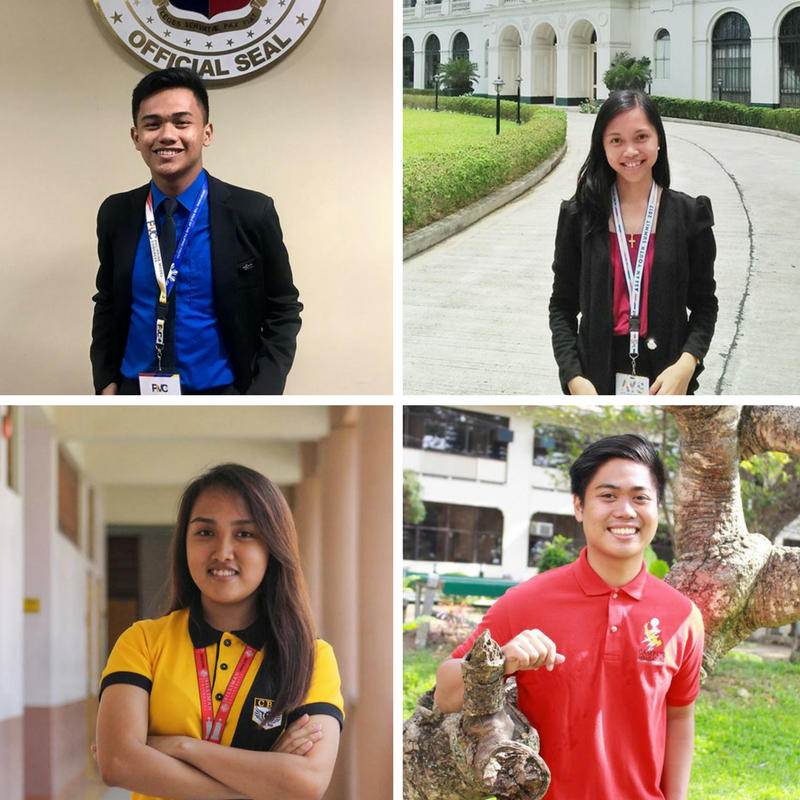 Four student leaders from the University made it through the rigorous three-phase selection process of the 20th Ayala Young Leaders Congress (AYLC) that will take place next month.
Adrian Jay C. Alforque (Psychology), Carlisle Naudyn T. Caroro (Political Science), Alberto P. De Castro (Entrepreneurship) and Reine Marguerite A. Limpao (Management) are among the final 80 delegates from around the Philippines to this year's Congress.
They were evaluated based on their academic performance, leadership potential and community involvement.
Adria, Carlisle and Alberto are college representatives in the Student Assembly, while Reine is vice government internal of the student council of the College of Business Administration.
AYLC is a student leadership summit designed to build confidence, hone leadership skills, nurture commitment, foster nationalism and idealism, and encourage faithful stewardship.