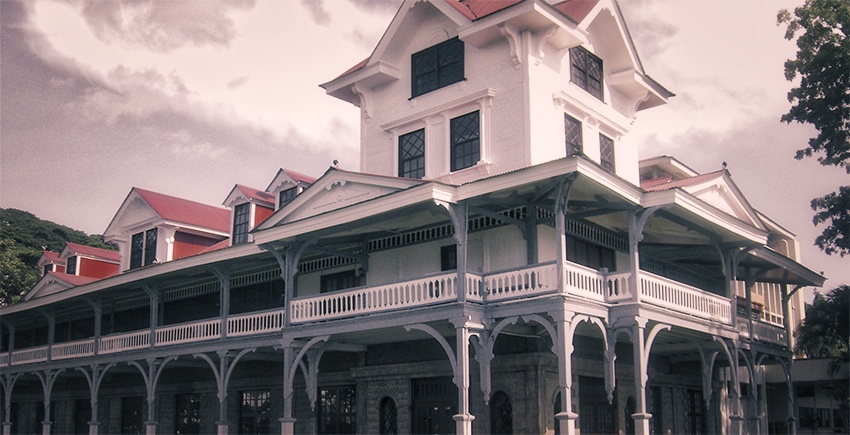 How does an official love the poor?
Tuesday, 12 July 2011 22:54 Liling Magtolis Briones / Boiled Green Bananas
All public officials love the poor. You hear it in their speeches, you read it in their public statements. They win elections because they proclaim their love for the poor.
Last week jaded television viewers were jolted out of their lethargy when video shots of Davao City Mayor Sara Duterte punching Sheriff Abe Andres burst into their TV screens.
The scenes were shown again and again while newscasters made dramatic comments; viewers gasped either in shock or admiration; columnists wrote in praise or criticism of Sara and debates flared up in Facebook accounts.
A few days after, mass actions started. Various groups in Davao organized rallies and issued statements in defense of their "Inday." The Lesbians, Gays, Bisexuals and Transgenders (LGBT) of Davao put out a half-page advertisement in a leading newspaper praising Sara. The Sheriffs Confederation of the Philippines held their own rally condemning the punching. In the meantime, Commission on Human Rights Chairman Etta Rosales criticized Sara's actions while acting Mayor Rodrigo Duterte spoke in defense of his daughter.
How does an official love the poor?
Public officials justify their violent actions and are praised in the name of the poor. To paraphrase Elizabeth Barrett Browning's "How do I love thee?": How does a local official love the poor? Let me count the ways:
Is it by punching a hapless employee? Is it by unleashing death squads? By shooting media people? By making sure major positions are occupied by family members, from governor, mayor, congressman to barangay captain? By land-grabbing?
All of the above can be done out of "love for the poor." For me, the best way to love the poor is by creating job opportunities and providing basic services in terms of education, health services and adequate housing. The best way to love the poor is to protect them from natural calamities through flood prevention, reforestation and cleaning up the waterways, among others.
Does love of the poor justify violence?
The Local Government Code of 1991 includes oppression, misconduct and abuse of authority [Chapter 4 Section 60] among the grounds for disciplinary action.
How should local officials deal with national officials and employees? Chapter 3, Article 1 of the Local Government Code contains a provision enjoining cooperation and coordination with national officials and employees and, "when appropriate, initiate an administrative or judicial action against a national government official or employee who may have committed an offense in the performance of his official duties while stationed in or assigned to the city…"
A much older law, Republic 386, or the Civil Code of the Philippines, provides in Chapter 1, Article 21 that "Any person who willfully causes loss or injury to another in a manner that is contrary to morals, good customs or public policy shall compensate the latter for the damage."
What is the conduct expected of a public official?
Laws have been passed regulating the conduct of public officials. The best known are Republic Act 3019, the Anti-Graft and Corrupt Practices Act, and Republic Act 6713, A Code of Conduct and Ethical Standards for Public Officials and Employees.
What is the conduct and behavior expected of a public official? Republic Act 6713 says it beautifully: "It is the policy of the State to promote a high standard of ethics in public service. Public officials and employees shall at all times be accountable to the people and shall discharge their duties with utmost responsibility, integrity, competence and loyalty, act with patriotism and justice, lead modest lives, and uphold public interest over personal interest."
Among the prescribed norms of conduct are "justness and sincerity" which partly states that officials "shall at all times respect the rights of others, and shall refrain from doing acts contrary to law, good morals, good customs, public policy, public order, public safety and public interest…"
There you have it. No punching in the name of the poor, please.
---
ABOUT THE AUTHOR :
Leonor Magtolis Briones
Professor Briones is former National Treasurer of the Republic of the Philippines. She is an Outstanding Sillimanian in the field of Fiscal and Public Administration, and has served Silliman University as Chairperson of the Board of Trustees. She holds a Post-Graduate Diploma in Development Organization major in Public Enterprises and a Certificate in Policy for Public Enterprise from Leeds University in England and the Harvard Institute for International Development, respectively. Presently, she is professor at the National College of Public Administration and Governance at the University of the Philippines. Professor Briones maintains a regular column, "Boiled Green Bananas, " in the Business Mirror.