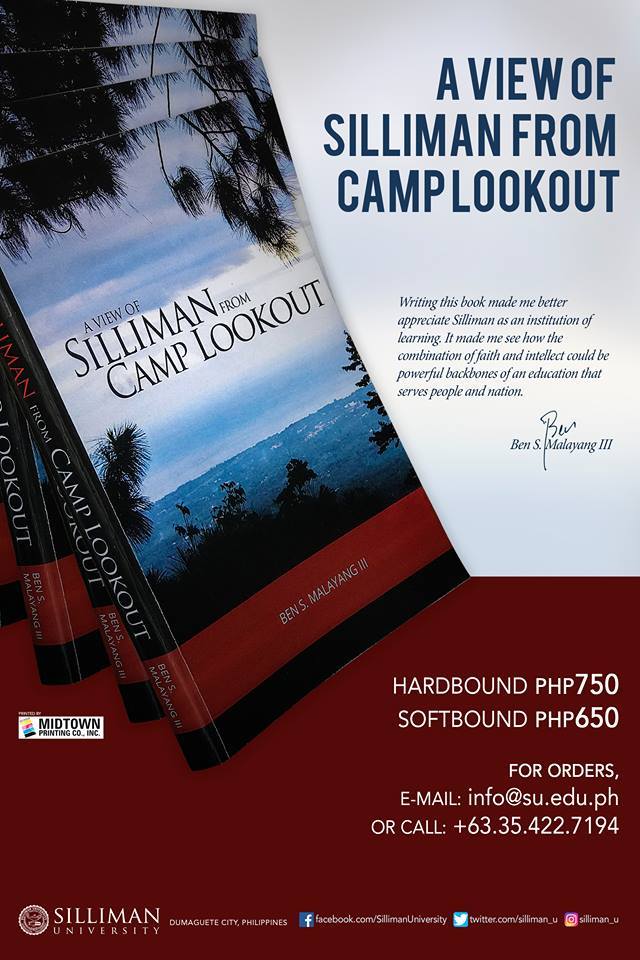 Now Available: Book on Silliman by Former President Dr. Malayang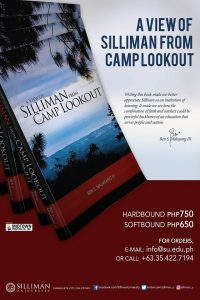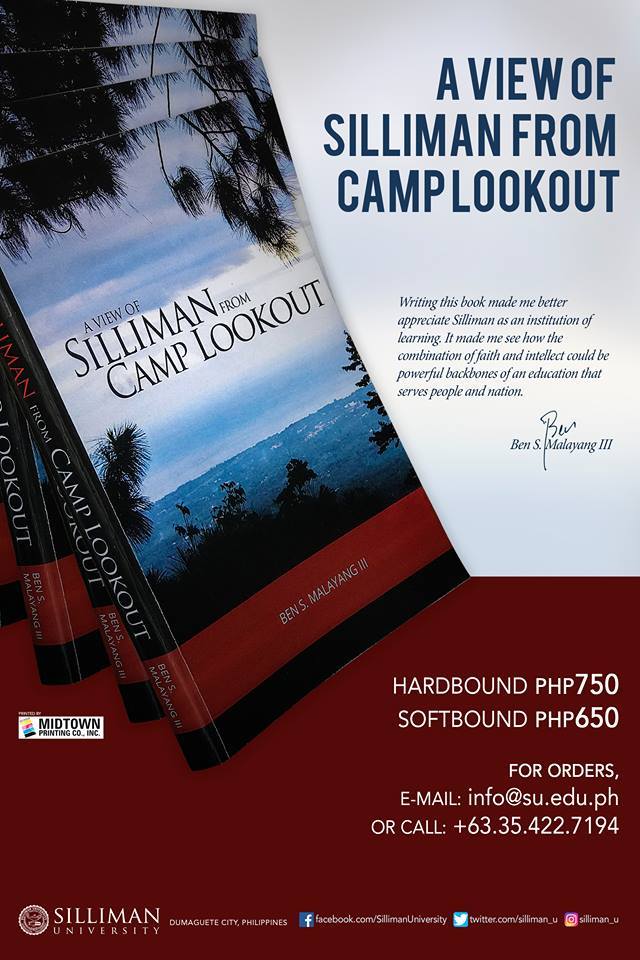 More copies of "A View of Silliman from Camp Lookout", a book by former Silliman University President Dr. Ben S. Malayang III, are now available. All copies during its first release in March were sold out.
Dr. Malayang, who concluded his 12-year term as President last May, said that his reflections in the book were made "in the context of the wider educational landscape of the Philippines."
The book also provides his thoughts on "where Silliman has been, where it might be going, and what are the possible opportunities and challenges that the University is likely to face in the future."
Proceeds from the sale of the book will go towards a fund in the University that supports working students in the payment of their tuition and other fees.
For orders, email [email protected], or call +63 35 422 7194/+63 998 854 6628 and look for Inday Maxino.
Copies are sold at Php750 (hardbound) and Php650 (softbound).
Excerpt from the book:
Writing this book made me better appreciate Silliman as an institution of learning. It made me see how the combination of faith and intellect could be powerful backbones of an education that serves people and nation.

Silliman does not always succeed or is good at everything it does. But it keeps struggling to overcome. It is this energy to keep struggling and to be moving on forward that makes Silliman among the strong rocks in the pillar of Philippine education today.

I hope and pray that Sillimanians and education policy makers in the country see Silliman this way.