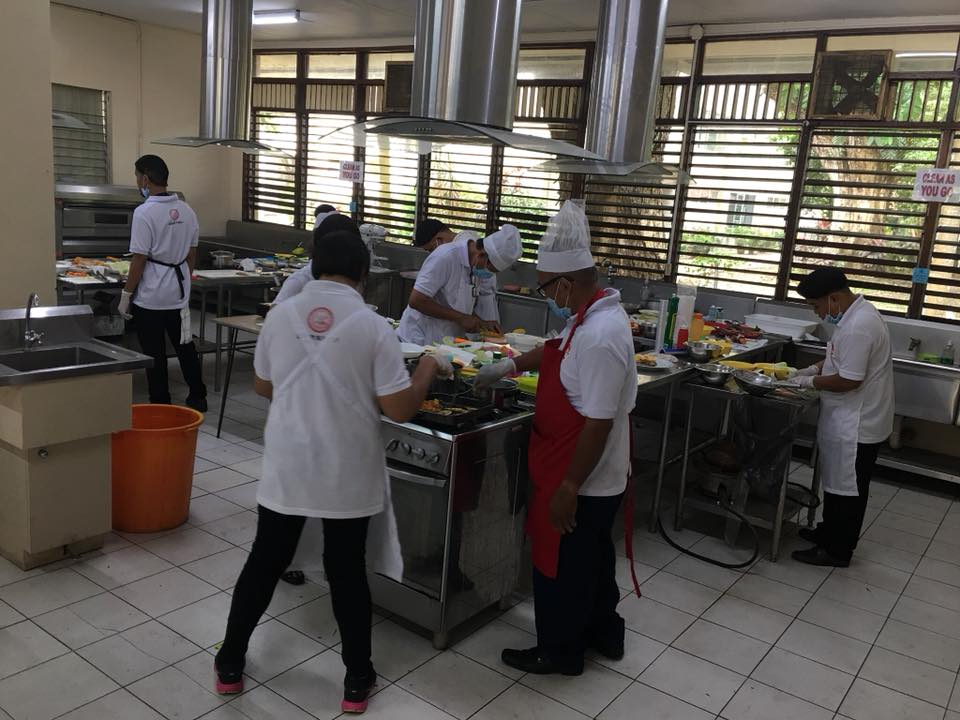 New Batch of 25 Completes Cookery NC II Certificate Course
The School of Agro-Industrial and Technical Education (SITE) graduated on July 24 a new batch of students who completed a total of 316 hours in the certificate course of Cookery – National Certificate II.
Ada, Francis Al O.
Barba, Alan V.
Calugcugan, Irene kee M.
Carballo, Jara Criztaj E.
Ceriales, Loreto Jr. L.
Concepcion, Robi Prince V.
Dela Rama, Joanna Marie R.
Entea, Mary Antonieth  D.
Esturas, Jeassa  Faith T.
Gargar, Marina A.
11.Gayaden, Ianna Char J.
Gayo, Mary Jane M.
Jalandoni, Shaina M.
Mejos, Dinky T.
Remoto, Susan L.
Remoto, Ian Kriztoff L.
Rotea, Juwan M.
Saycon, Micah Gayle A.
Sillero, Reitchell G.
Tamayo, Wil Jonathan N.
Tañara, Irene B.
Torres, Mia P.
Trumata, Christine Marie S.
Villacarlos, Shena Marie V.
Villareal, Eric Vittorio Rinaldi O.
SAITE works in close coordination with the Technical Education and Skills Development Authority of the Philippine government in the administration of its certificate courses, and also to facilitate better livelihood or employment opportunities for its graduates. Most of the scholars in SAITE have only completed high school.