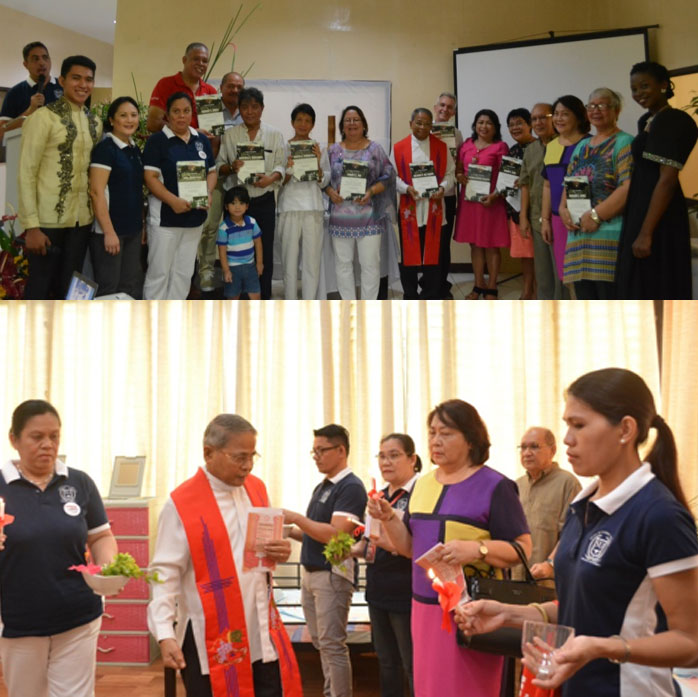 OSS Gives Out first Grace Award; Opens Student Commuters' Lounge
The Office of Student Services (OSS) celebrated held a thanksgiving fellowship on August 24 to honor men and women who played key roles during the inception of different student services in Silliman University.
Recipients received the 1st Grace Award, awarded in recognition of the blessing that they have been to the University and the inspiration that they have brought in the lives of students. The recipients were dormitory matrons, managers and advisers, and former heads of the Office.
The 2017 Grace Awardees are:
Matrons, Managers, and Advisers
Carlos Smith – First Manager of All Dormitories
Eda Bowman – First Matron of all Girls Dormitory
Mr. Crispin Tembrevilla – First Filipino Dormitory Directory
Mrs. Crispin F. Jubela – First Filipino Dormitory Matron
Mr. Nestorio & Mrs. Vicenta Melocoton – First Dormitory Hall Couple Director
Mr. Gideon & Mrs. Rachel Alegado – First Cottage Couple Adviser
Mrs. Noemi C. Costan – Longest Serving Dormitory Manager
Deans
Mary S. Winternheimer – First Dean of Students
Genoveva E. Bernardez – First Filipino Dean of Women
Pedro E.Y. Rio – First Filipino Dean of Student
Mercedes E. Gomez – Longest Serving Dean
Rolando V. del Carmen – 4 years continuous service
Gloria V. Teng – 4 years of continuous service
The recognition was received by the awardees' relatives and representatives.
Timed with the same fellowship was also the dedication and blessing of the newly completed Commuters' Lounge at the Oriental Hall. The Commuters' Lounge is a program of the OSS, which is carried out by the Student Housing and Residence Division, intended to provide a space during the day where students who reside far from Dumaguete and travel long distances can rest, relax, and take a nap or shower.