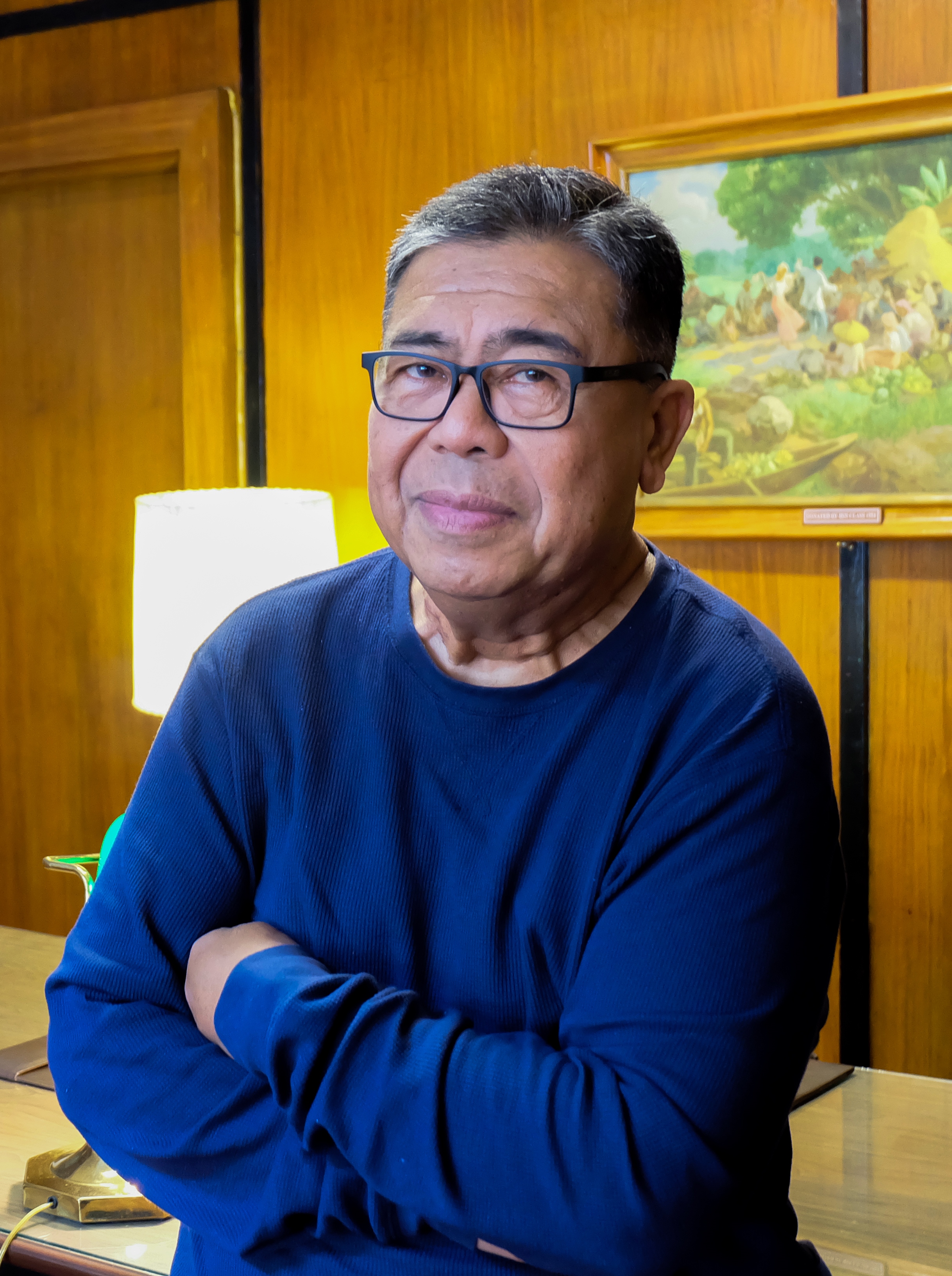 Outgoing Silliman President Addresses Graduating Class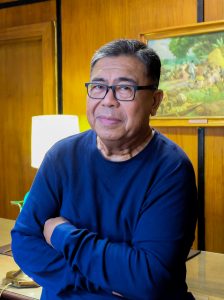 In what would be his final engagement in the Commencement Exercises of Silliman University as University President, Dr. Ben S. Malayang III addresses this year's graduating class on March 25 at the Silliman Gymnasium.
He speaks to a total of 1,169 college graduates, of whom 15 are awarded magna cum laude and 86, cum laude.
Dr. Malayang concludes his term as President on May 31, 2018 after serving Silliman for a total of 12 years. His term had been extended twice: first, for another five years, and, second, for another two years. He is the longest-serving Filipino President of the University whose leadership is credited for the continuing growth of Silliman in terms of infrastructure development, academic reputation, international linkages, and fiscal and financial sustainability. Under his Administration, Silliman earned a spot on the list of Top 6 Universities in the Philippines and became one of Asia's Top 350 Universities by British education research organization, Quacquarelli Symonds.
Earlier, on March 23, at the historic graduation of the first batch of Senior High entrants in Silliman, Dr. Malayang was also invited as Speaker. He delivers his message to 700 Senior High graduates. It was under his term when Silliman successfully carried out the K+12 Education Reform Program, exceeding its target enrollment during the first rollout of Grade 11 around the same period when enrollment figures in most schools were expected to dip.
Dr. Malayang assumed the Presidency in 2006. Before his appointment, he was full Professor and Dean of the School of Environmental Science and Management at the University of the Philippines in Los Baños.
He will be succeeded effective June 1, 2018 by Dr. Betty Cernol-McCann (click to read: Profile of Dr. McCann). Dr. McCann will be the first woman President of Silliman University.
Silliman is not new to Dr. Malayang. He graduated from Silliman University High School in 1970 and had worked in the University as a lecturer before pursuing graduate studies abroad. He obtained the degree of BA Philosophy from the University of the Philippines-Diliman in 1974, and holds two graduate degrees: MA in Philosophy and MA in International Affairs (Southeast Asia Studies Major in Economics; Minor in Political Science and Philosophy), both from Ohio University, Athens Ohio. He earned his Ph.D. in Wildland Resource Science from the University of California at Berkeley.
Dr. Malayang has authored several works covering Forest and Environmental Policy and Governance, Biodiversity, Environmental Security, Environmental Philosophy and Ethics, and Environmental Transformations. He was among the 1,200 scientists from over 100 countries who co-authored the Millennium Ecosystems Assessment which describes the environmental and social-ecological state of the planet at the turn of the current century.