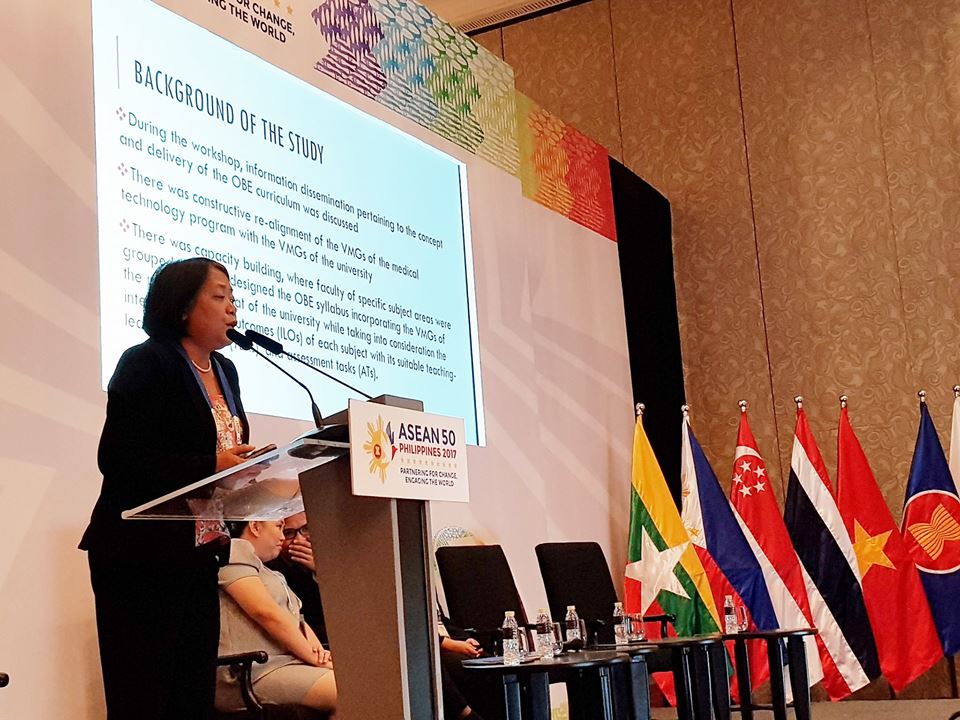 Paper on Outcome-based Ed by MedTech Faculty Wins in ASEAN Research Confab
Asst. Prof. Teodora A. Cubelo of the Institute of Clinical Laboratory Sciences was awarded third place for her paper on perceived competence level of medical technology faculty in outcomes-based education, during the 2017 ASEAN Medical Laboratory Science and Public Health Education Stakeholders Summit and Research Conference held November 29 to December 1 in Manila.
Her paper, "Perceived Level of Competence of Medical Technology Faculty in Outcomes-based Education (OBE) and its Relationship to Classroom Practice," discusses the role and implication of the level of knowledge and the level of awareness and competence on the capacity of teachers to administer medical technology courses.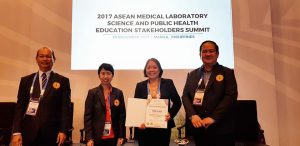 Asst. Prof. Cubelo asserts in her findings that the strength of teachers, them being fully capable of delivering an "OBEdized" teaching methodology for medical technology courses, rests more on the level of knowledge of the faculty than the faculty's level of awareness and competence or skill in the implementation of the "OBEdized" curriculum.
The conference centered on the harmonization of medical technology education towards modern public health education and practice of ASEAN Member schools. It rolled out country workshops on curriculum, accreditation, research and extension, and stirred discussions on unifying medical laboratory science and public health curriculum and qualifications in ASEAN and the role of education in building an ASEAN community.
Asst. Prof. Cubelo was also invited to sit on the workshop panel for the Accreditation of Medical Technology Education.
Participation by select Philippine universities was sponsored by the Philippine government through the Commission on Higher Education. Participating countries were members of the ASEAN Association of Schools of Medical Technology, of which Silliman University is a founding member.