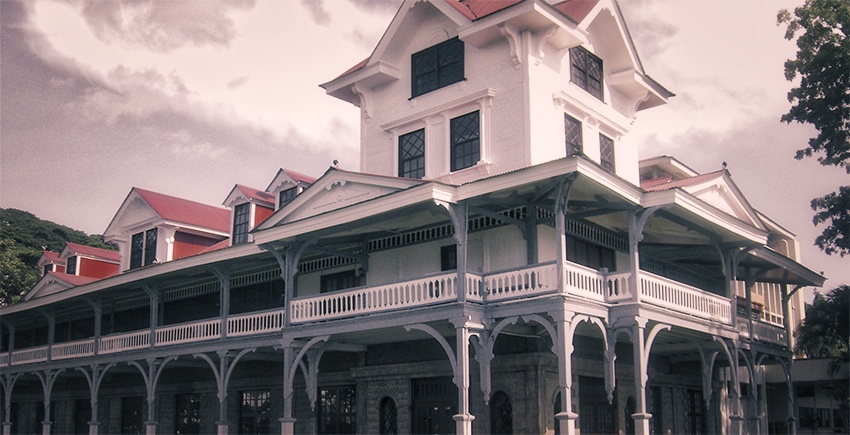 Passages
(Note: This article appeared on Sunday, 27 March 2011, in the Business Mirror.)
---
This has been a week of important passages at the national and personal levels. Congress passed the impeachment bill just before dawn on March 22. Among people I know, two people in their 70s fell in love, while two parted from each other. Yes, passages—transitions from one state to another—happen all the time.All in less than a day's work: From 120 to 212 votesAfter months of contentious debates avidly reported by the media and monitored by the public, Congress finally decided to impeach Ombudsman Merceditas Gutierrez with a resounding 212 "yes" votes as against 46 "no" votes and four "abstentions."Public reaction was largely favorable and many heaved a collective sigh of relief as attention shifted to the Senate, which received the Articles of Impeachment.

Nonetheless, disturbing news is filtering out of the bowels of Congress. The curious are asking: How did the "sure votes" harvested after months of haggling and negotiations balloon from 120 on Monday morning (March 21) to a stunning 212 by Tuesday dawn in less than 12 hours?

Did 92 congressmen suddenly see the light like St. Paul on the road to Damascus? Were our "heroic" congressmen sincerely convinced that Gutierrez deserved to be impeached? Did they believe in their heart of hearts that the Gutierrez impeachment is the first step to genuine reform of our political system, and the healing of institutions devastated by corrupt governance? Are the Filipino people finally blessed with representatives who vote on the basis of their conscience and the commitment to do what is right?

Miriam Grace A. Go of Newsbreak has written about "deals, pork behind impeach votes." She focused on tough bargains (including threats?) driven by Speaker Belmonte with vulnerable congressmen. Those with pending election-protest cases were reportedly warned that if they voted against the impeachment, the Electoral Tribunal could decide against them and expel them.

Those with pending cases with the Ombudsman were assured that such could be dismissed once Gutierrez is replaced. On the other hand, those who controlled command votes like the Nationalist People's Coalition were promised concessions like infrastructure projects.

The impeach votes: How much?

I also did my own interviews. Threats and promises worked. I believe, however, that the release of several rounds of checks on Monday and Tuesday of the impeachment day did the trick.

My informants say that on Monday, those who voted for impeachment received checks chargeable to Fund 101. Some received from two to five checks. These were purportedly for "district needs." These checks were immediately cashed at the LandBank branch right in Congress and were, therefore, as good as cash.

On Tuesday pabaon was distributed to select congressmen with amounts purportedly reaching as high as P700,000. These were purportedly charged to Pagcor and so-called savings from travel.

It is said that where there is smoke, there is a conflagration somewhere. I humbly suggest to the Commission on Audit to check the volume of checks disbursed and cashed on that fateful heroic day when the country applauded the statesmanship of our congressmen.

It can be said that this is part of political reality. When the administration, in the name of good governance, does what the former administration used to do, it is making itself more and more vulnerable.

Several rounds of checks were reportedly distributed to legislate the 2011 budget. The same thing happened with the impeachment votes, according to sources. When the 2012 budget will be brought for consideration, how much largesse will be parceled out once more?

Must the new pot cover itself with soot in order to accuse the kettle of being black?

Passages: Loving and parting at seventy-two

She is 72 and a widow living in the Philippines. He is also 72 and a widower living in the United States. They met during the alumni reunion of their university and fell wildly in love. To the consternation of her sons, she eloped with him and went on a romantic tour of the Visayan islands. When they returned, they got married in the City Hall and repeated their rapturous vows in church. He then carried her off to the United States where they now reside.

He is nearing 80. She is some years younger. They met at university and moved to the United States. They go home to the Philippines regularly and faithfully attend reunions and Founders' Day celebrations. Their children are all grown up.

Recently, this couple shocked family with the announcement that they had agreed to a divorce. Who says it is too late to fall in love at 72 or out of love at nearly 80 years?
---