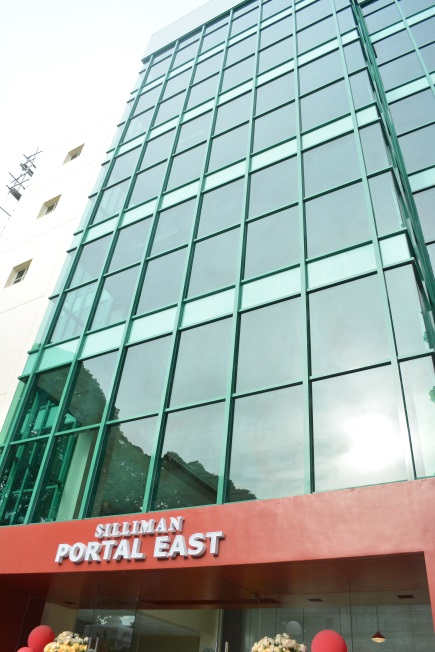 Portal East Building Inaugurated
The Twin Portals Project of the University finally comes to life with the inauguration of the Portal East building on August 26.
Portal East stands as the tallest steel commercial structure in Dumaguete City. It is tagged as the "twin sister" of the Portal West building, which is located opposite to it. The Portal buildings are strategically located within the same area as the Gates of Knowledge, the symbolic welcome to the campus.
A project of the Board of the Trustees of Silliman University, with support from alumni, particularly the Silliman University Alumni Council of North America, the Twin Portals Project was developed to augment non-tuition revenues of the University, enabling it to better sustain its operations, improve its programs and services, and increase its ability to provide scholarships.
Portal East is a four-storey building designed to fit the needs of BPOs, commercial banks, insurance companies, and other offices. It includes carpark, ramps and parking for PWD, cistern tanks for a total capacity of 50,000-60,000 liters, water tanks at the roof for rain water collection, a 500 kva generator set with 5, 000 liter fuel tank to supply its own electricity during a 24-hr brownout, and a 3 faced transformer that will complement the generator.
The building was designed to withstand earthquakes measuring at least 8.0 in the Richter scale and able to withstand winds up to 440kph.