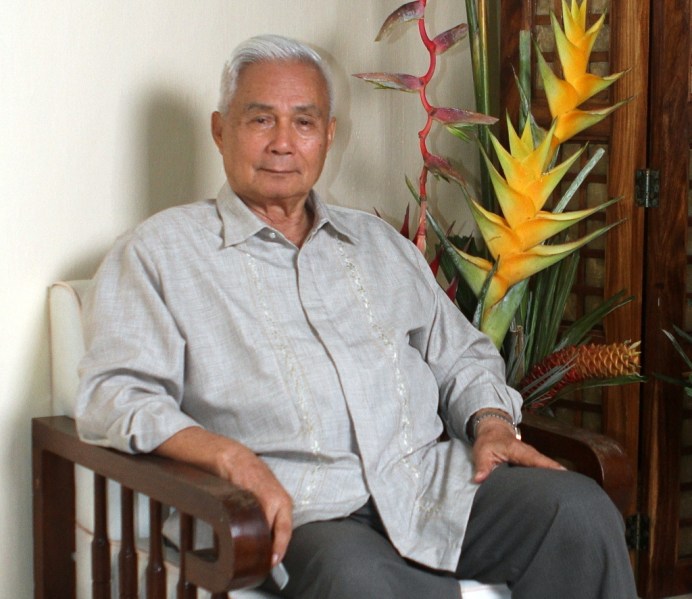 Professor Emeritus Dr. Alcala Named ASEAN Biodiversity Hero
National Scientist and Silliman University Professor Emeritus Dr. Angel C. Alcala is named one of this year's ASEAN Biodiversity Heroes.
He received the prestigious award on August 7 in Manila on the occasion of the Golden Anniversary of the Association of Southeast Asian Nations (ASEAN), during the same period foreign ministers from the ASEAN member countries were hosted in the Philippines.
Dr. Alcala was recognized for his outstanding contribution to Philippine biological sciences, particularly in marine biodiversity and herpetology. The ASEAN noted the contribution of this fieldwork that has added 50 new species of amphibians and reptiles, out of the 400 known species. This, the ASEAN highlighted, provided "international conservationists a reliable basis for establishing conservation programs on Philippine vertebrate biodiversity."
Formerly Silliman President, Dr. Alcala served government as Secretary of the Department of Environment and Natural Resources. During his stint with government, he created the Coastal Environmental Program, and advocated the Protected Area concept for the conservation of the marine ecosystems.
The ASEAN also acknowledged Dr. Alcala for his initiatives that have become a model of coastal resource management and conservation that many countries in Asia have adopted. His pioneering works in the Philippines include establishing first working no-take marine reserves in Sumilon in 1974 and Apo Island in 1992.
Joining Dr. Alcala as 2017's ASEAN Biodiversity Heroes are Eyad Samhan (Brunei), Sophea Chhin (Cambodia), Alex Waisimon (Indonesia), Nitsavanh Louangkhot Pravongviengkham (Lao PDR), Zakri Abdul Hamid (Malaysia), Zakri Abdul Hamid (Myanmar), Leo Tan Wee Hin (Singapore), Nonn Panitvong (Thailand), and Dang Huy Huynh (Viet Nam).
Dr. Alcala is still active in Silliman University as Member of the Board of Trustees. He is also the chairman of the Board of Advisers of the Silliman University-Angelo King Center for Research and Environmental Management.