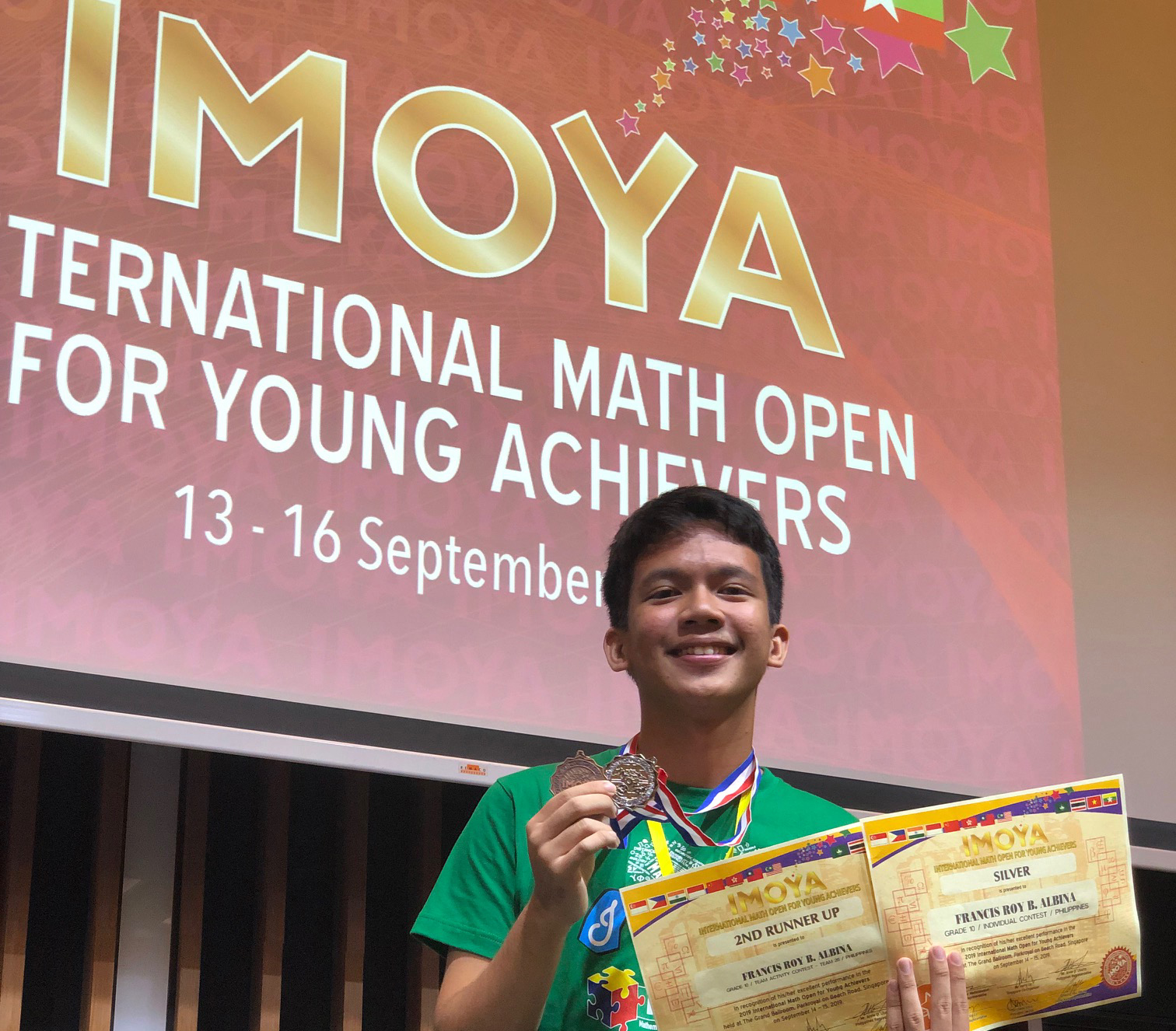 SHS student bags silver, bronze in int'l math contest
Francis Roy B. Albina, a grade 11 student of Silliman University, won silver in the individual category and bronze in the team category of the 2019 International Math Open for Young Achievers (IMOYA), last Sept. 13-16 at the Parkroyal Hotel in Singapore.
Around 500 students from countries such as Hong Kong, Indonesia, Malaysia, Singapore and Thailand competed in the 2019 IMOYA. For the individual category, Albina competed in the grade 10 level.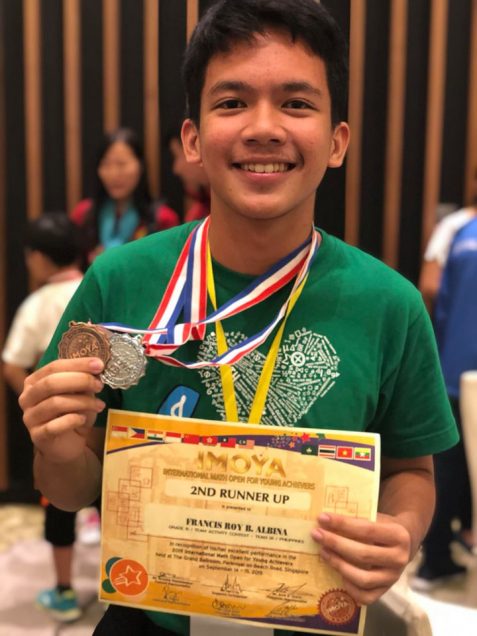 Albina joined more than a hundred delegates who represented the Philippines in the 2019 IMOYA after undergoing months of training, lectures and tests.
"When I was in Grade 10, I first joined the MTG (Mathematics Trainers' Guild) Program… which facilitates in sending potential students in international math competitions through a qualifying exam. Holy Cross High School is the MTG Center here in Dumaguete," he said.
Albina underwent training programs such as MTG's Young Mathematicians' In-house Intensive Training Program, which was held in Batangas last April 5-8, and the month-long Mathematical Olympiad Summer Training Program at the Philippine Institute of Quezon City last April 23 to May 24.
Albina said he considers his experience in the competition an unexpected and worthwhile blessing.
"Despite the [training] I had undergone, I still feel that I need more of them, as well as more preparations… I stayed with the Almighty's presence and allowed Him to direct the path He has chosen for me in that competition. I will surely remember and treasure this unforgettable journey that I had embarked together with my friends, family, fellow trainees, and God," he added.
According to a press release from the Mathematics Development Academy Philippines, IMOYA is a contest open to middle primary, upper primary, junior high school, intermediate and senior high school students, which aims to develop students' skills in solving math problems.