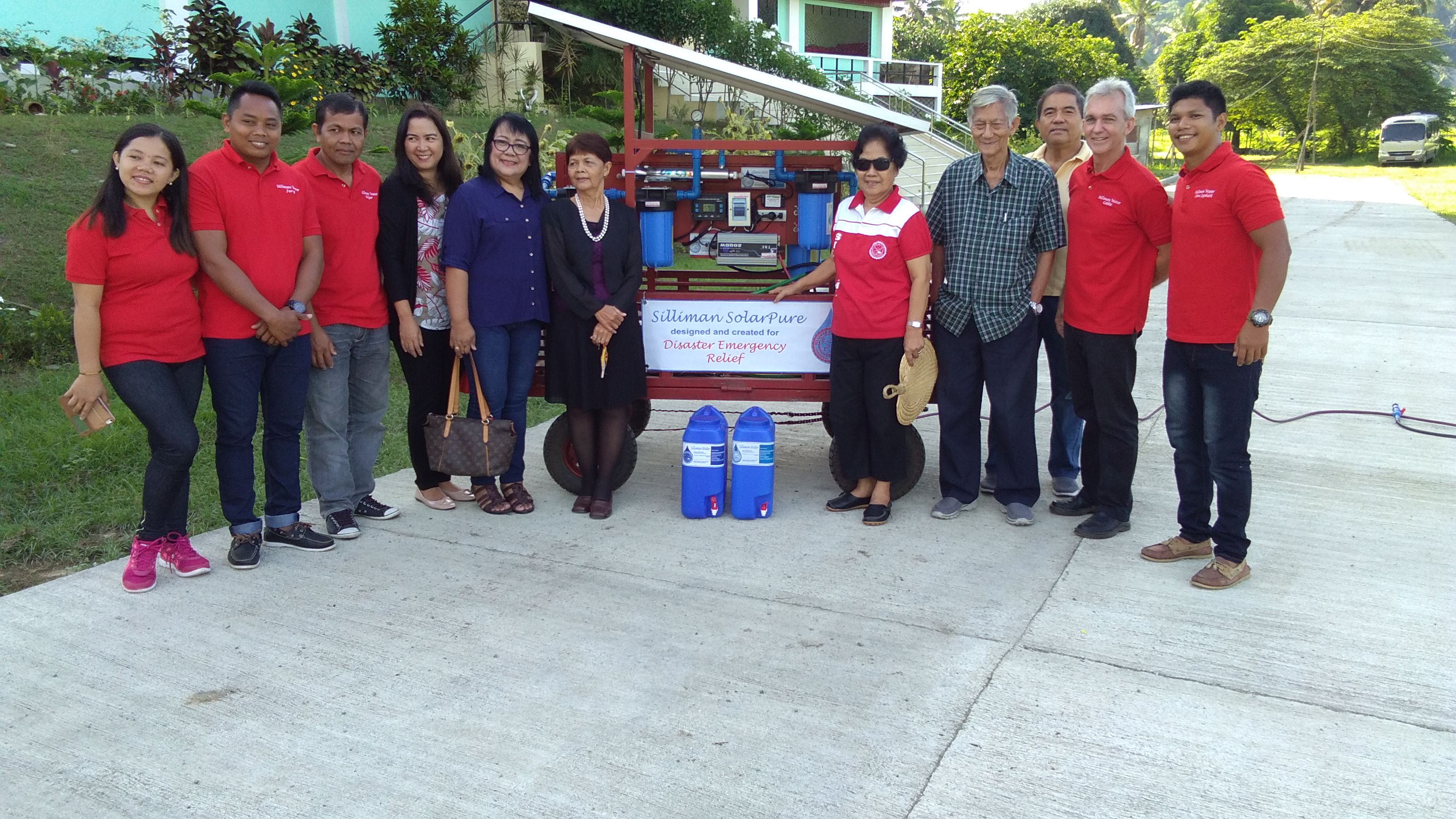 Silliman Donates Solar-Powered Water Purifier to Dansalan College in Marawi
It could be the 10-hour journey at sea and on the road to Iligan. Or securing clearance from every checkpoint in the route where Martial Law is still in effect. Or the erratic weather condition that got them and their truck soaking wet. But it was the challenge of proving that their valuable cargo, called SolarPure, actually works with barely enough standard time to prepare it for full use that held their breaths and rendered their hearts pounding fast.
The ultimate goal: produce clean water. And produce they did from a well that no less Dr. Fedelinda Tawagon, president of Dansalan College  Foundation, Inc. (DC), the recipient institution of the donation, pointed at for them plunge the hose in.
It can be recalled that DC was among those badly affected during the Marawi seige. In May last year, elements of the Maute rebel group forcibly entered its premises and used it as their stronghold during the early days of the Marawi siege. When it was liberated by the government troops a month later, the campus was totally destroyed, with no building left standing.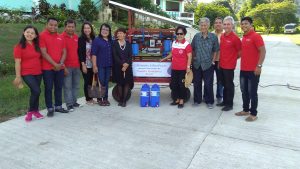 Approaching Christmas last year, Silliman University donated P 1 million to DC to assist in its rehabilitation and provide assistance to its faculty and staff who lost loved ones and their homes to the conflict. This, on top of other assistance extended, including psycho-social support and trauma healing, as part of the University's Continuing Calamity Response Program.
Early this year, Silliman President Dr. Ben S. Malayang III received a letter from Dr. Taganon inquiring about SolarPure and the possibility of extending the reach of the Silliman Water Project, which handles SolarPure, to DC. The University responded positively.
SolarPure is a solar-powered semi-mobile water processing and purifying equipment, designed by the Silliman Water Project, to decontaminate water of unhealthy sediments, pathogens, bacteria, and other contaiments using ultra violet light and other filtering technology. It is intended to be used in remote or disaster-affected areas.
On March 2, a team from Silliman, led by Silliman Water Project Administrator Mr. Cobbie Palm and OIC Extension Director Dr. Michelle Naranjo, traveled by sea and land to DC to turnover a SolarPure unit. Ten hours later, they arrived DC campus, and early morning the next day, were received by its president, Dr. Taganon.
It was during the turnover when SolarPure was put to test. The Silliman team barely had enough time to prepare the SolarPure for full use, especially after the heavy rains during their travel; but with their commitment steady and their faith strong, they obliged to test it out.
A group of students, faculty and staff of DC was around to witness, including some members of the Silliman University Alumni Iligan Chapter and the United Church of Christ in the Philippines in Iligan who accompanied them to the DC campus. In a few minutes, water bottles and glasses were filled, and each had a taste of the clean filtered water.
The Silliman Water Project was created with the support of the Advent Church of the Presbyterian Church in order to provide technology to filter water in hinterland communities. The SolarPure that was donated to DC was made possible with financial assistance from the Highland Presbyterian Church of Louisville Kentucky.