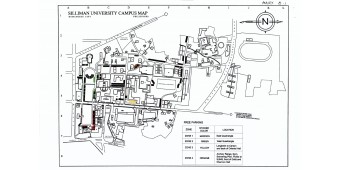 Statement on the University Parking Policy
---
In light of the rising demand for parking spaces in Dumaguete City and in the University, Silliman recently implemented its Traffic and Parking Policy. With this, we would like to reiterate that parking in Silliman is for its constituents and it is limited.
There are three kinds of parking within Silliman:
1. Free and for a limited time parking for visitor and/or public;
2. Designated paid for faculty, staff, and students on a first come, first serve basis and;
3. Free, privilege parking for faculty and staff.
The parking fees collected will be used to support the scholarship programs of the University.
We hope to encourage everyone to use public transportation in coming to Silliman to help in decongesting our City, help in the livelihood of the pedicab drivers, and encourage walking inside the campus for a healthier lifestyle.
Atty. Fe Marie D. Tagle
Vice President for Finance and Administration