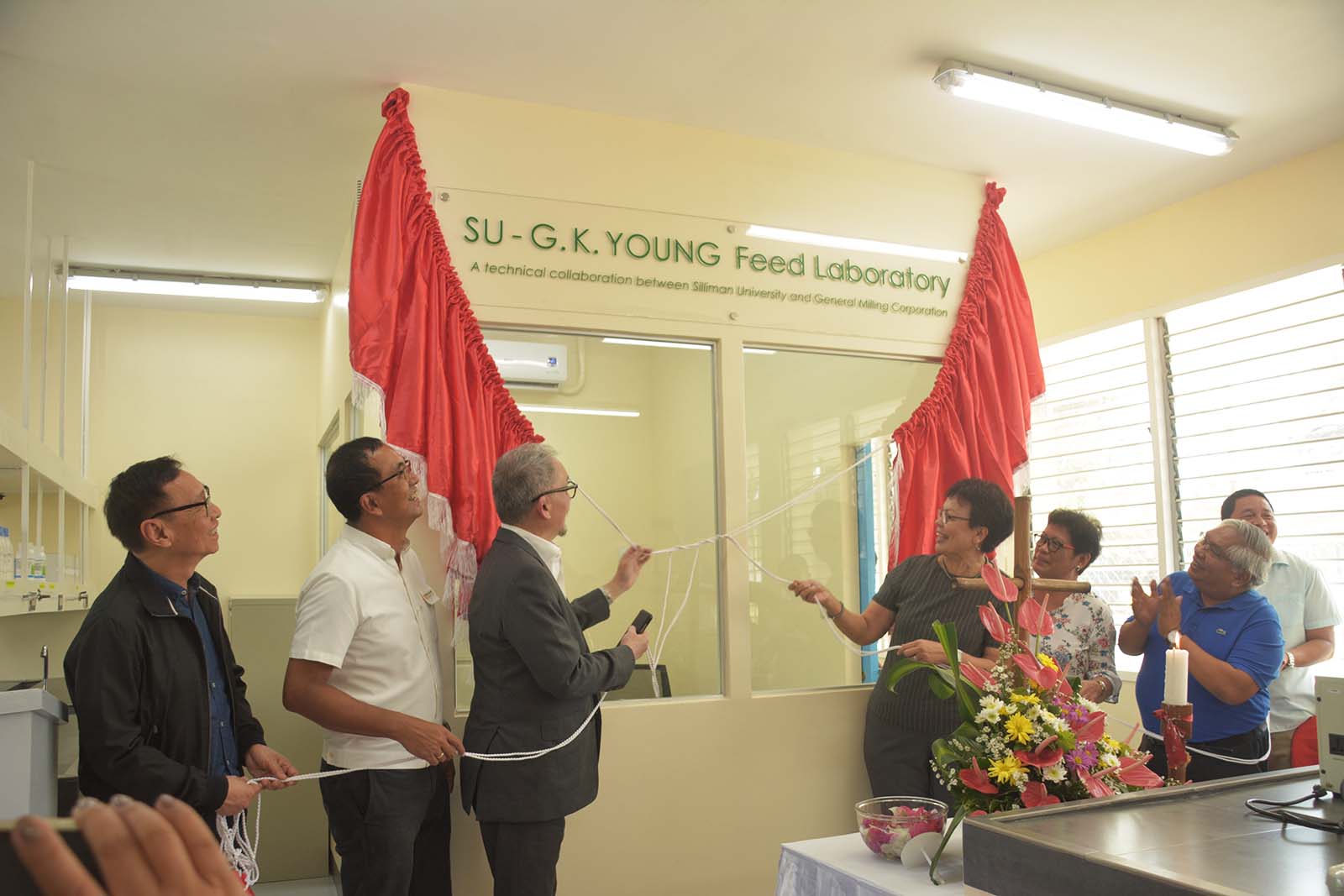 SU, General Milling Corp unveils feed lab

Silliman University (SU) and General Milling Corporation (GMC) recently unveiled the SU-George K. Young Feed Laboratory at the SU College of Agriculture Scheide Farm, a facility where agriculture students and researchers can analyze feed nutrients using high-end equipment.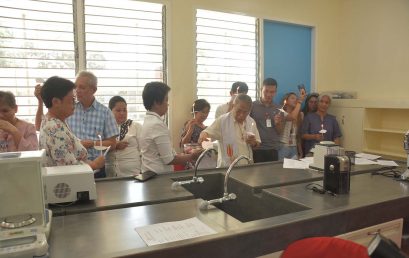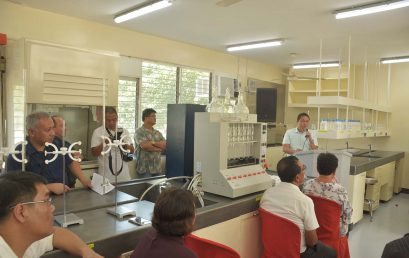 Inside the SU-G.K. Young Feed Laboratory during its blessing and unveiling
"This feed laboratory project will definitely strengthen the University's instruction, research, and extension functions," said Dr. Edwin C. Cubelo, SU College of Agriculture dean.
Cubelo said the facility, named after GMC's chairman and president, is a space where students can experience hands-on learning on the basic procedures in analyzing nutrients in feed.
"It is not enough that [students] read about these nutrients and their components in books, they have to be able to see for themselves how these nutrients are chemically broken down, separated, and measured in the laboratory," said Cubelo.
Cubelo also said that the College aims to get the laboratory accredited by the Bureau of Animal Industry so that the facility can also be utilized for the improvement of animal raising in Negros Oriental. 
"The province of Negros Oriental does not have any accredited feed lab by which animal raisers and farmers can have their feed stuffs and other local feed resources analyzed for feeding value and characteristics," he said.
Among the equipment available in the laboratory are: equipment for protein distillation, protein digestion, crude fiber extraction, fat extraction, weighing, and a spectrophotometer.
Aside from the facility and equipment, Cubelo said technical support is also a key contribution from GMC as they share their expertise in running a feed laboratory.
"GMC has already started sharing its expertise to our college by training three of our faculty members and a senior animal science student in their own laboratory on feed analysis last November, and will continue to provide assistance by their plan of sending their chemist to our lab to provide a refresher training to our faculty, staff and students," Cubelo added.
Hubert Eric U. Young, a member of the GMC board of directors, said that the project is aligned with GMC's mission of supporting the animal agriculture industry and education.
Young said GMC's next project with SU is the renovation of the broiler house at the College of Agriculture Scheide Farm.
In 2018, SU signed a memorandum of understanding with GMC to set up the laboratory and conduct feed trials at the Scheide Farm to promote educational and technical exchange between SU agriculture researchers and experts from GMC.
GMC is one of the country's leading agro-industrial companies in the field of milling and feeds. The company dominates the Visayas market with their complete line of products for poultry, hog, fowl, and fish and pre-mixed feed.
(PHOTO CAPTION)
Silliman University (SU) and General Milling Corporation (GMC) officials unveil the SU-George K. Young Feed Laboratory nameplate inside the laboratory during its blessing and unveiling last January 30, 2020.
(L-R) Edwin Y. Kho, GMC finance director; Joselito Fausto F. Parco, GMC executive vice president; Hubert Eric U. Young, GMC board of directors member; Dr. Betty Cernol-McCann, SU president; SU board of trustees members Grace A. Ty, and Engr. Emmanuel D. Abellanosa; and Dr. Earl Jude Paul L. Cleope, SU vice president for academic affairs.
Dr. Edwin C. Cubelo, SU College of Agriculture dean
"GMC LAB BLESSING.jpg" and "GMC LAB BLESSING 2.jpg"
Inside the SU-G.K. Young Feed Laboratory during its blessing and unveiling