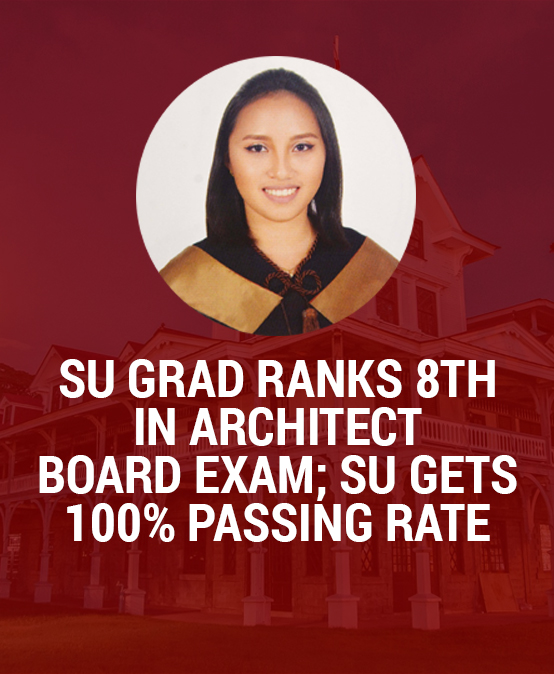 SU grad ranks 8th in Architect Board Exam; SU gets 100% passing rate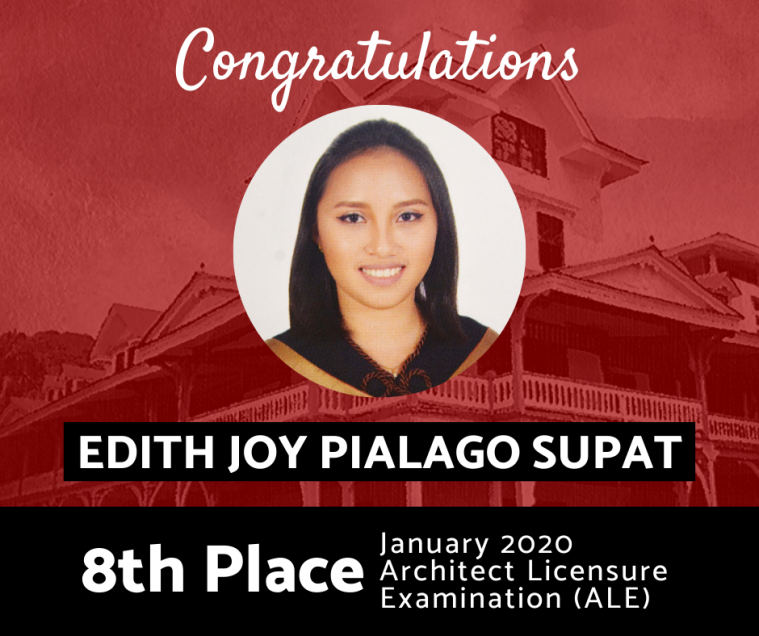 Edith Joy P. Supat placed 8th in the list of Top 10 examinees for the January 2020 Architect Licensure Examination (ALE). Silliman University (SU) also registered a 100 percent passing rate in the said exam, producing five new licensed architects.
The Professional Regulation Commission reported a national passing rate of 55.72 percent (1,242 out of 2,229 passed) with its release of the ALE passers list last January 29, 2020.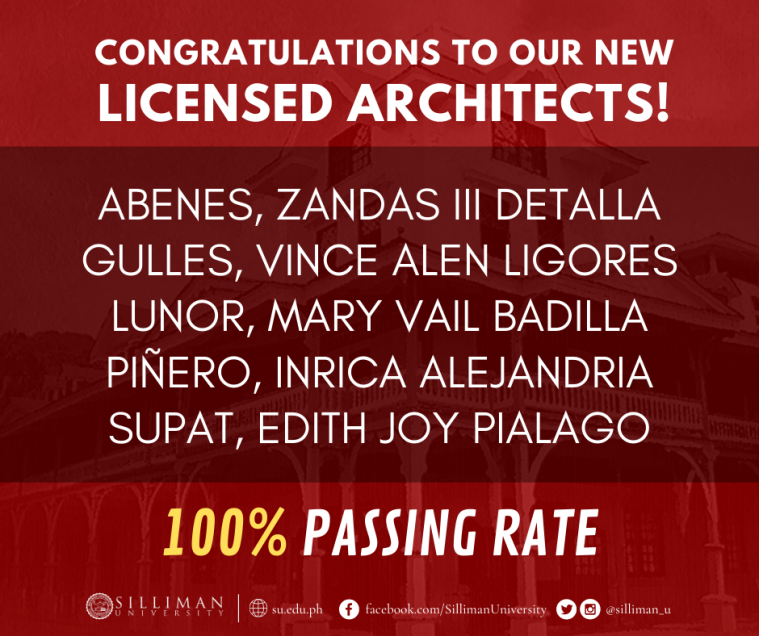 Based on a list from the Architecture Department of the College of Engineering and Design, the following SU graduates are now licensed architects:
ABENES, ZANDAS III DETALLA
GULLES, VINCE ALEN LIGORES
LUNOR, MARY VAIL BADILLA
PIÑERO, INRICA ALEJANDRIA
SUPAT, EDITH JOY PIALAGO