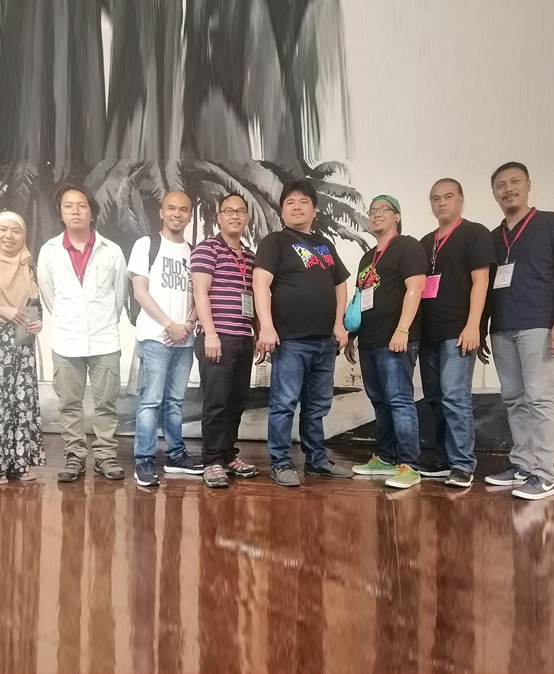 SU hosts 1st USAPP summit
Silliman University (SU), through its Philosophy Department, hosted the first summit of the Union of Societies and Associations of Philosophy in the Philippines (USAPP) during the 40th anniversary celebration of Philosophy Association of the Visayas and Mindanao (PHAVISMINDA) last May 30-June 1.
With the theme "Philosophy and the Filipino: An Assessment of the Direction of Philosophizing in the Philippines," the various societies and associations gathered to discuss the state of philosophy in the country and philosophy's impact in the cultural, political, and social lives of Filipinos, according to the summit's official invitation statement.
Dr. Ferdinand M. Mangibin, SU Philosophy Department chair, said 150 people attended the event, representing the following USAPP members: PHAVISMINDA, Philosophy Association of the Philippines, Iloilo Philosophy Association, Societas Ethica Philosophica, The Philippine National Philosophical Research Society, Social Ethics Society, The Philosophical Association of Northern Luzon, and Pagarubangan.
Throughout the three-day event, five plenary speakers talked on philosophy-related topics: Dr. Samuel Kahn of Indiana University and Wuhan University on "Teaching Ethics"; Sr. Dr. Mary John Mananzan of Saint Scholastica's College – Manila on "Feminism in the Philippines"; Dr. Jane Gallamaso of Xavier University on "Philosophy for Children in the Philippines"; Dr. Amosa Velez of University of San Carlos on "Ug Miyukbo Ang Pilipino"; and Dr. Danilo Alterado of Saint Louis University on "Maiyyannatup A Panagripirip: Towards an Ilocano Paradigm of Doing Philosophy."
The event also included a conference held in parallel sessions, wherein 46 scholars, academics, students, and independent researchers presented papers on topics in line with the theme.
Moreover, a roundtable discussion on "The Contributions of Rolando Gripaldo and Florentino Hornedo to the Philosophical Discourse in the Philippines," led by Dr. Jove Jim S. Aguas, Dr. Juan Rafael G. Macaranas, Dr. Fleurdeliz R. Altez-Albela, and Dr. Rodrigo D. Abenes from PNPRS, were held during the summit, as well as a philosophical debate on Filipino Philosophy between Dr. Napoleon Mabaquiao, Jr. and Dr. Feorillo Petronilo Demeterio III.
PHAVISMINDA also elected Dr. Mangibin as the new president of the association during the event.