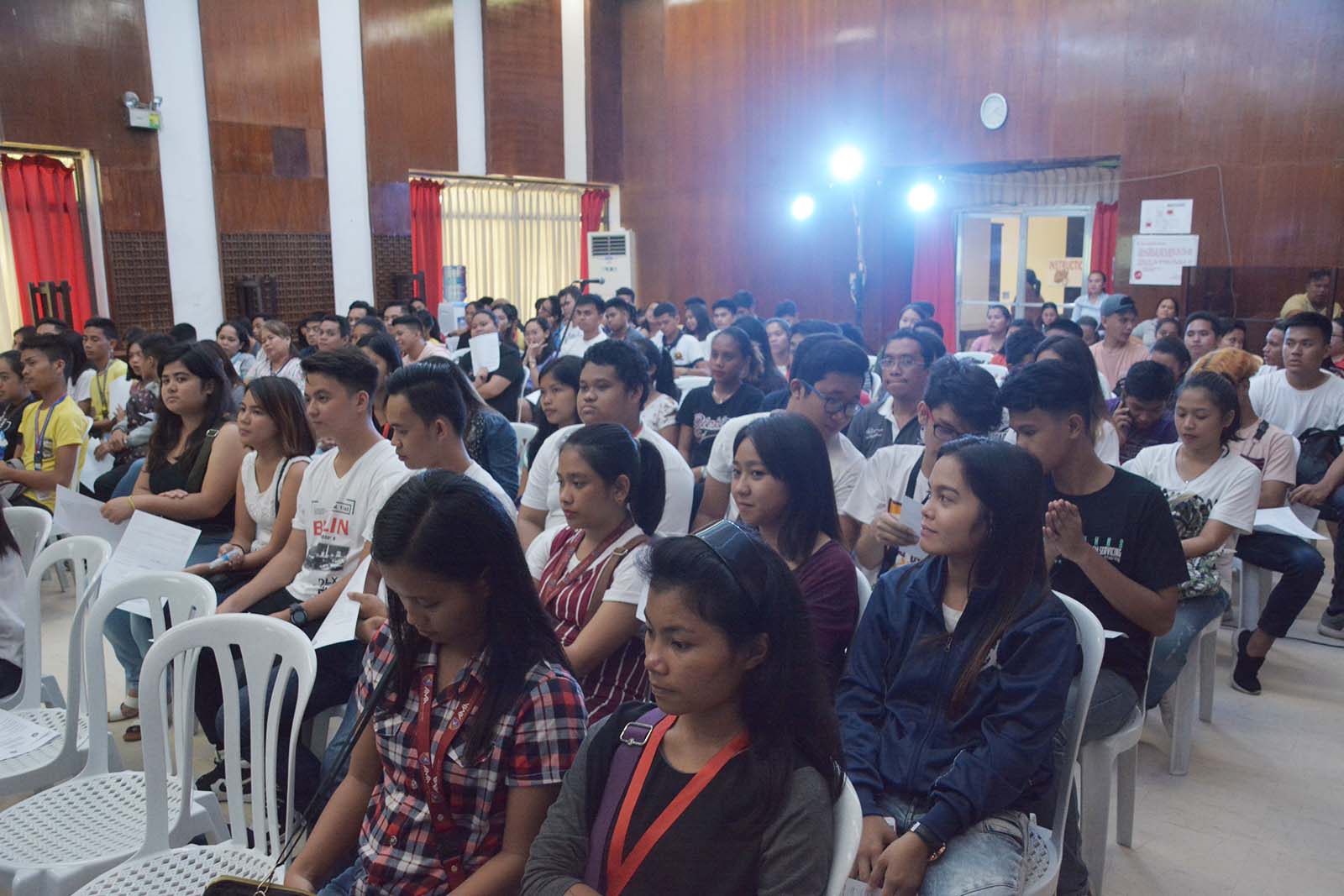 SU hosts orientation for new CHED scholars in NegOr
Silliman University (SU) hosted around 70 new scholars of the Commission on Higher Education (CHED) from different educational institutions in Negros Oriental for the CHED Regional Office VII Orientation of New CHED Scholars for Academic Year 2019-2020, Oct. 30 at the Multi-Purpose Room.
Dr. Betty Cernol-McCann, SU president, highlighted in her welcome address the importance of collaboration between individuals and disciplines.
"As scholars, you are expected to be able to collaborate and interact with one another, not just interacting as persons or individuals, but also in collaborating with the different disciplines, because after all, the search for truth and knowledge requires that we all be exposed to the various aspects of the world…No one disciple is the source of truth," said McCann.
McCann also encouraged the scholars to engage in community service as a way to apply their knowledge.
"Your scholarship should also allow you to engage in community service, so that what you know can be applied to solving the problems of the society…Education is for the improvement of the lives of everyone, not just for you [and] your family, but also for the entire community," she added.
McCann challenged scholars to ensure that their teaching and learning experiences are "person-based" and not "other-oriented."
"Everytime we blame others for our own teaching and learning experience, we deny ourselves of the full potential to know more…Make the most of this situation and do discover the real principles behind your scholarship," said McCann.
Meanwhile, Dr. Josefino A. Ronquillo, CHED Regional Office VII supervising education program specialist, said in his message to the scholars that they are expected to be equipped with "core competencies" such as knowledge, skills, attitudes and values.
Melissa Castillote, CHED Regional Office VII education supervisor II, discussed the policies and guidelines for CHED Scholarship Programs.