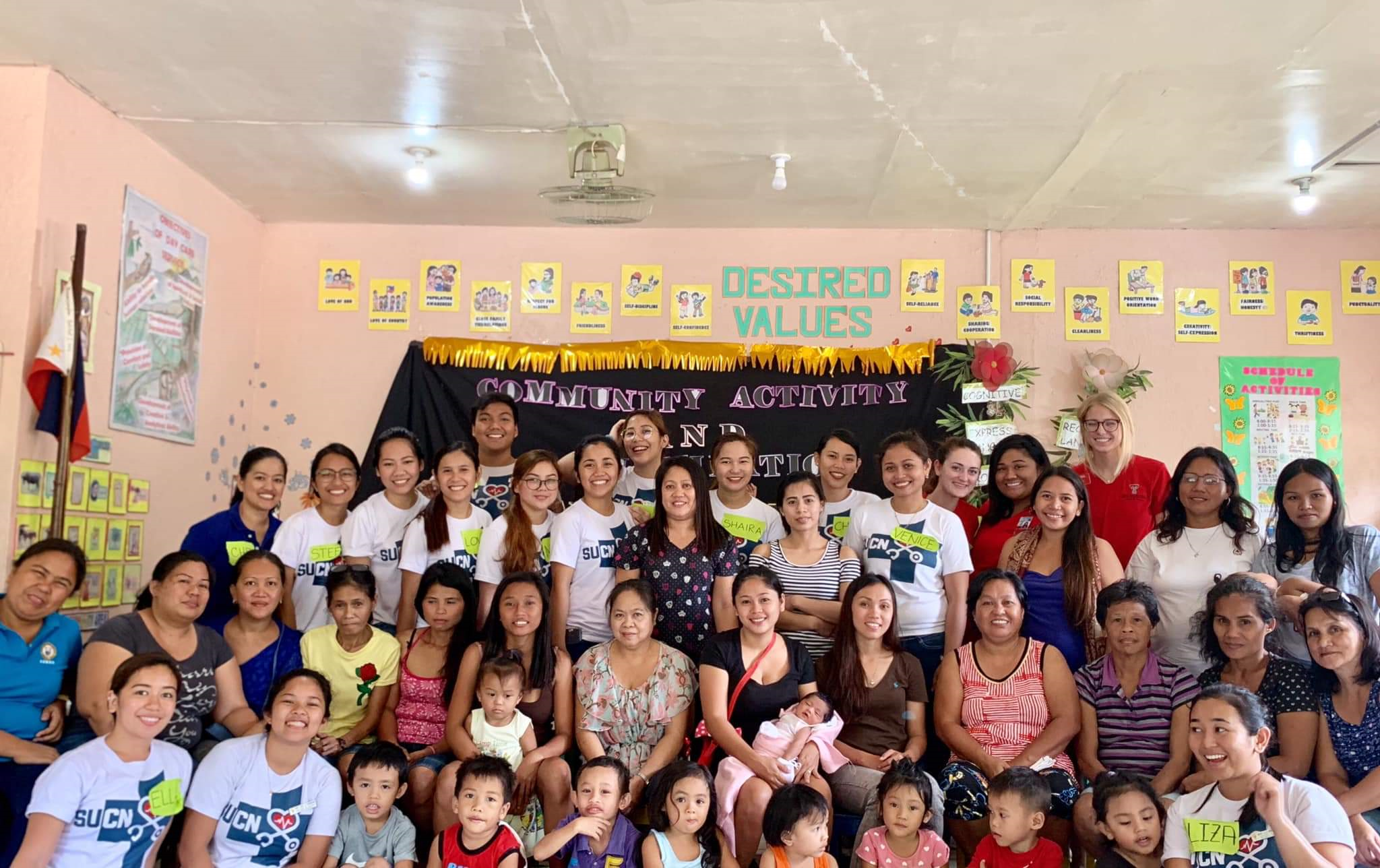 SU hosts Texas Tech nursing students' immersion
Silliman University College of Nursing (SUCN) hosted faculty and students from its partner institution, Texas Tech University Health Sciences Center College of Nursing, for a study tour and immersion Jan. 14-18.
Participants of the tour and immersion program from Texas Tech University and selected SUCN faculty and students visited hospitals and communities affiliated to SUCN such as the SU Medical Center Foundation Inc., Dumaguete City Health Office, Negros Oriental Provincial Hospital, Office of the Senior Citizen Affairs, and Community Rural Health Clinics.
SUCN Acting Dean Dr. Theresa A. Guino-o said the tour was designed for the participants to gain insight and practical knowledge covering the various settings and health realities in Philippine health care, geared towards learning about culture care.
Participants also attended a lecture on complementary/alternative medicine and joined a psychiatric nursing experience tour in a mental health care institution. They took part in a health screening for children and in activities on health education, community health nursing, hospital nursing, and APRN (Advanced Practice Registered Nurse) experience.
Dr. Guino-o also shared the participants' evaluation of the immersion, showing how the experience did not only help them learn more about the practice of nursing but also about Philippine culture. Most of the participants noted the hospitality and friendliness of the people they met during their stay.