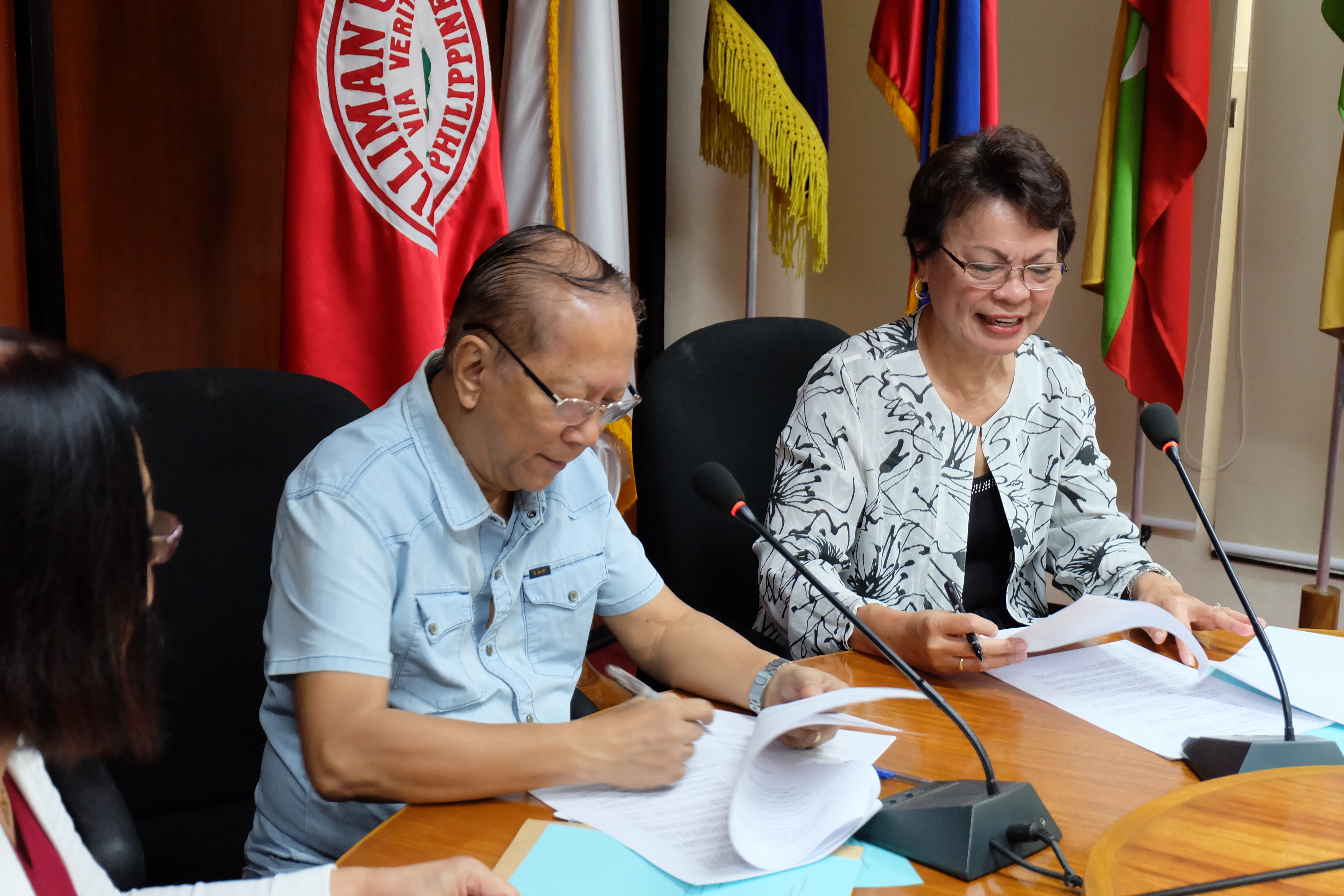 SU offers journalism scholarship
Under the Zoilo Dejaresco, Jr. Scholarship for Community Journalists funded by the Bohol Chronicle Radio Corporation (BCRC), incoming fourth year students of Silliman University (SU) College of Mass Communication (CMC) can avail of a grant worth PhP74,000 for their tuition and thesis expenses.
SU and BCRC signed a memorandum of agreement (MOA), Sept. 13 at the SU Administration board room to establish the said scholarship, which will be granted starting June 2020 to provide one qualified student financial support in completing the final year of their program and the option to gain work experience through paid employment with a provincial media outfit for at least one year.
Third year mass communication students can apply starting next semester. Only one fourth year student per year will be granted the scholarship.
According to the MOA between SU and BCRC, the purpose for the one-year job offer of the Donor to the graduated scholar is to "produce and develop more quality provincial-based journalists and broadcasters, as differentiated from those who are bound to work with big urban media outfits in Metro Manila and other big cities."
Zoilo Dejaresco, Jr., whose memory is honored through the scholarship, is one of the pioneers in Philippine community journalism who founded in 1954 the Bohol Chronicle, the longest-existing community newspaper in Bohol. The newspaper spawned two sister enterprises: the Bohol Chronicle printing press and radio station DYRD. Dejaresco's professional leadership as a member and later Chairperson of the Philippine Press Institute (PPI) board of directors contributed greatly to the development of Philippine community journalism.
CMC alumnus Ely P. Dejaresco, son of Zoilo Dejaresco, Jr., said it has always been his father's "dream" to put up a scholarship in SU.
"It [is] the dream of every community journalist to professionalize their own industry…The newspaper itself, wherever they are in the provinces, would like to have professionally trained journalists…We want to have a professional staff, not just somebody who has the interest and the guts," said Dejaresco.
Dejaresco also said he hopes that the scholarship in SU will encourage community papers in the country to professionalize their staff and extend similar scholarships to potential professional journalists from their own province.
The scholarship also supports CMC's objective to "strengthen the community press as a catalyst for promoting responsible local governance through an informed citizenry." CMC pioneered in community journalism training and research as the first School of Journalism outside Metro Manila in 1967.