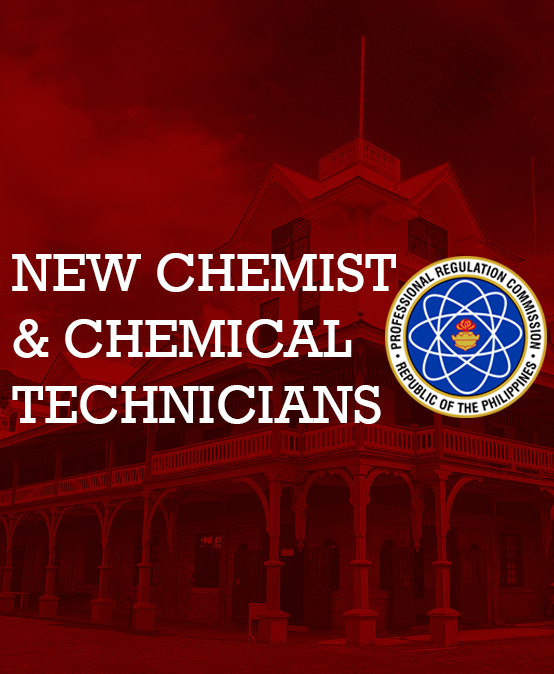 SU produces chemist, 17 chemical technicians
Silliman University (SU) garnered a 100 percent passing rate in the October 2019 Chemical Technician Licensure Examination, based on the results posted by the Professional Regulation Commission.
The Philippine Federation of Chemistry Societies ranked SU sixth in its list of top 10 universities with 10 or more exam takers for the October 2019 Chemical Technician Licensure Examination, as posted on their official Facebook page.
The Chemistry Department of SU College of Arts and Sciences reported that 16 examinees from SU passed the Chemical Technician Exam, while one examinee also passed the October 2019 Chemist Licensure Examination.
Congratulations to our new licensed chemical technicians and chemist:
(CHEMIST)
Regencia, James Jolson Tan
(CHEMICAL TECHNICIANS)
Alcazar, Jane Kimberly D.
Angdasen, Jess Niño C.
Belbar, Sydney Martin C.
Bolestana, Chilsey Claire A.
Dagodog, Yvance Jane P.
Ebora, May Rochelle R.
Elardes, Lilibeth C.
Fonollera, Junabeth O.
Lilang, Cleo Dinah D.
Natividad, Ian Prince Emmanuel C.
Noble, Nazareth Marie I.
Regencia, James Jolson T.
Salva, Maria Alexis D.
Telmo, Karen Mae M.
Torcino, Christine Grace A.
Tulali, Maryan Tuballa
Wong, Maraika Irish M.