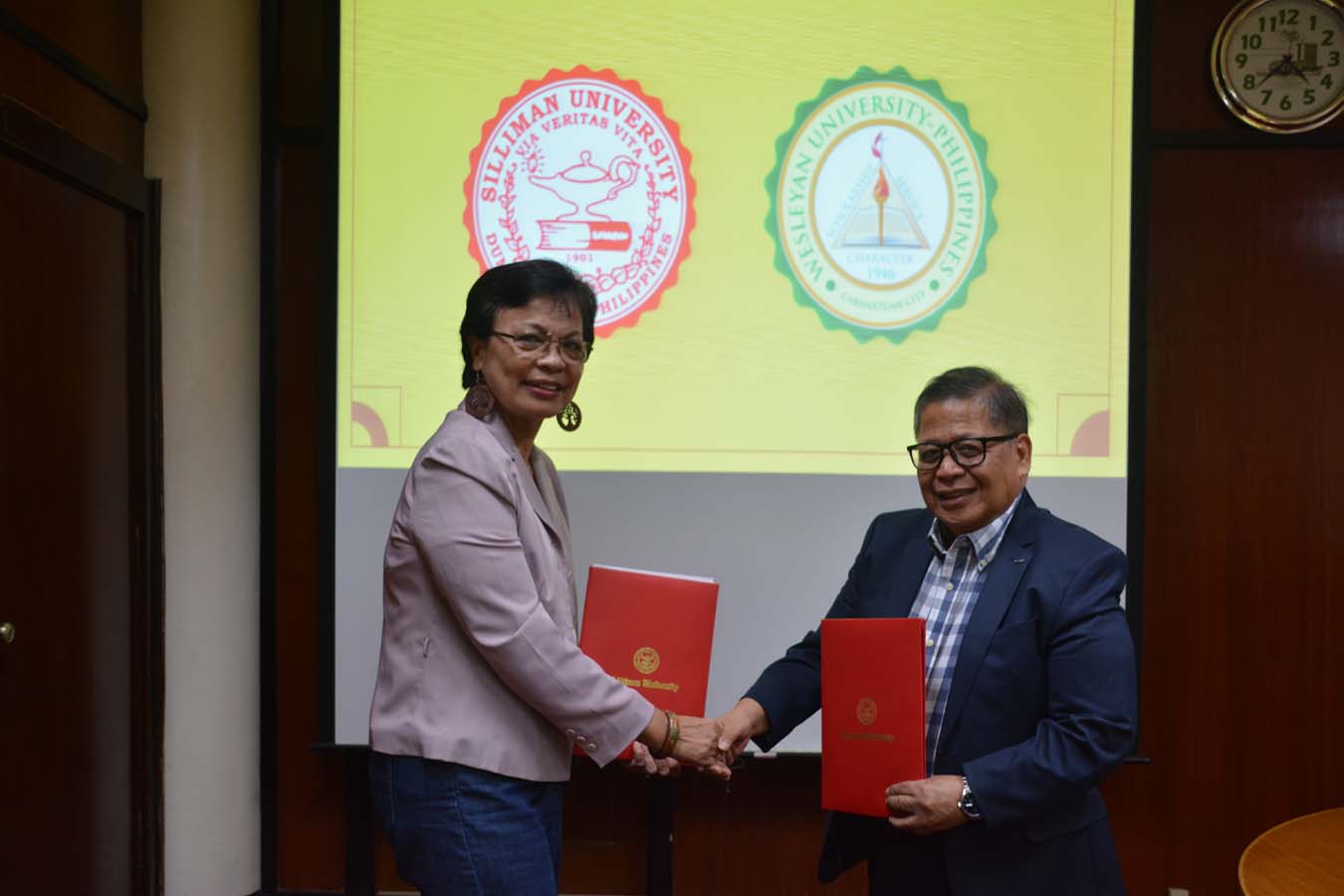 SU signs MOU with Wesleyan University-Philippines
Silliman University (SU) signed a memorandum of understanding with Wesleyan University-Philippines (WU-P) during the visit of Judge Benjamin D. Turgano (Ret.), WU-P president, and Dr. John Ryan de Lara, WU-P director for research, last May 30-31 in SU. During his visit, Hon. Turgano met with SU and SU Medical Center Foundation, Inc. administrators to exchange knowledge on institutional operations and management.
WU-P is a private, non-stock and non-profit university in Cabanatuan City, Nueva Ecija. As a Methodist-oriented institution, it is one of SU's co-members in the Association of Christian Schools, Colleges and Universities. Hon. Turgano, WU-P's 12th president, was elected by the WU-P Board of Trustees last Jan. 24.