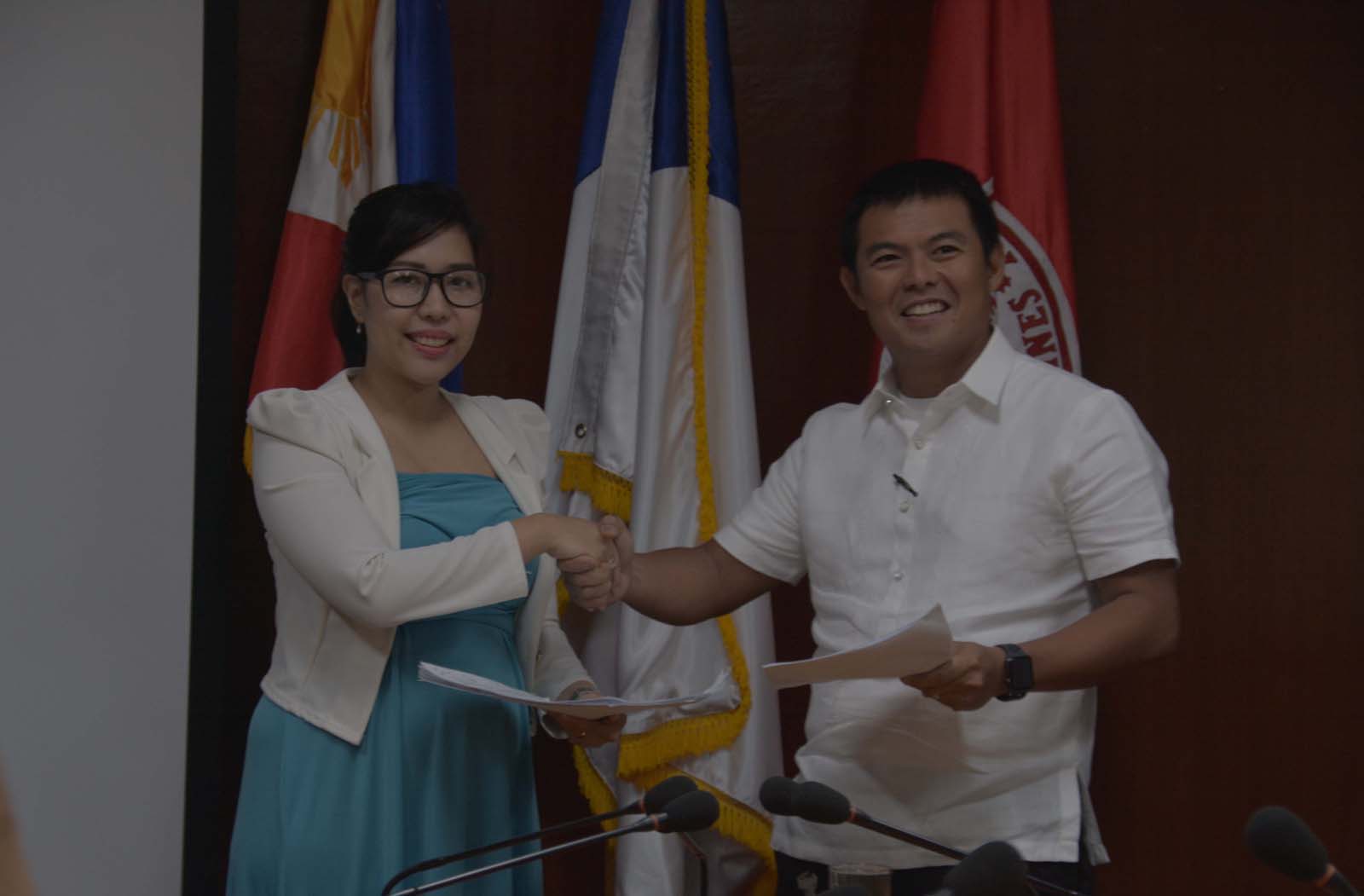 SU-SUSA sign new CBA
Press Release
Contact Person:  Melita Aguilar
422-6002 loc. 230 / 09175058191
Silliman University (SU) signed a new Collective Bargaining Agreement (CBA) with the SU Staff Association (SUSA) July 18. It covers the school years 2019-2020 and 2020-2021.
"SUSA understood the administration's position to negotiate within the tenets of affordability, sustainability, and with due respect to the fragility of the university," said SU negotiation panel chief Atty. Karissa Faye Tolentino-Maxino.
SU's chief negotiator said that the SU and SUSA negotiators were guided by mutual respect and love for Silliman, and the negotiation was easy because the negotiating panels agreed on certain parameters and ground rules.  The panels met five times from June 7 until July 11, when they were able to reach an agreement.
The SU negotiation panel was headed by Atty. Tolentino-Maxino while that of SUSA was led by its president Vcpierre S. Calunsag. Both panels agreed that the basis for the negotiations should be the 70% of the tuition increment and carry-over scheme because it is the most reliable and predictable source of income.
Tolentino-Maxino disclosed that there will be a salary increase of 500 pesos per month for 2019-2020 and 1,300 pesos per month for 2021-2022; signing bonus of 2,000 pesos plus Christmas bonus of 2,000 pesos for 2019-2020 to be given on December 15, 2019 and year-end bonus of 4,500 pesos to be given on December 31, 2020.
Other benefits agreed on for SUSA members include an increase in rice subsidy of 50 pesos per month for 2019-2020 and 338 pesos per month for 2020-2021; an increase in staff performance incentive from 1,000 to 2,000 pesos for 2019-2020 and from 2,000 to 3,000 pesos for 2020-2021; the continuation of the 14th month pay; service recognition award, and retirement benefit, among others.
Dr. Betty Cernol-McCann, SU president, expressed happiness for the new agreement. "I am so glad for the SUSA and administration panels," she said. "Nothing substitutes for open minds, mutual understanding, and concern for the sustainability of our university operation. All for Silliman, a quality Christian university we hold dear."