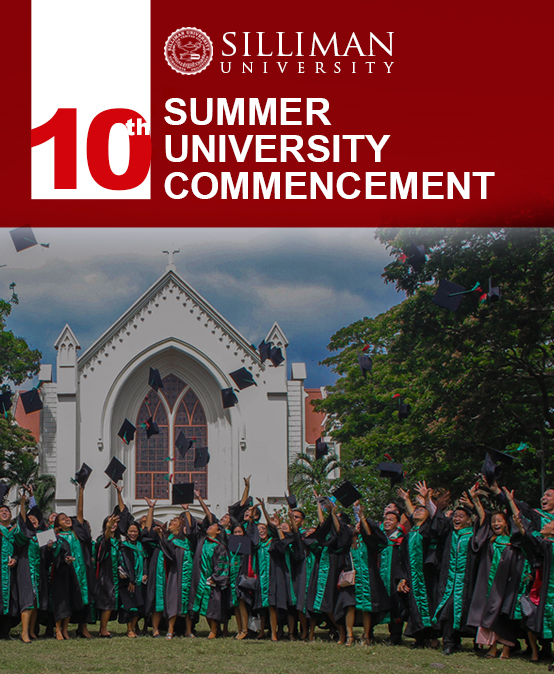 SU to hold summer commencement rites for 163 graduates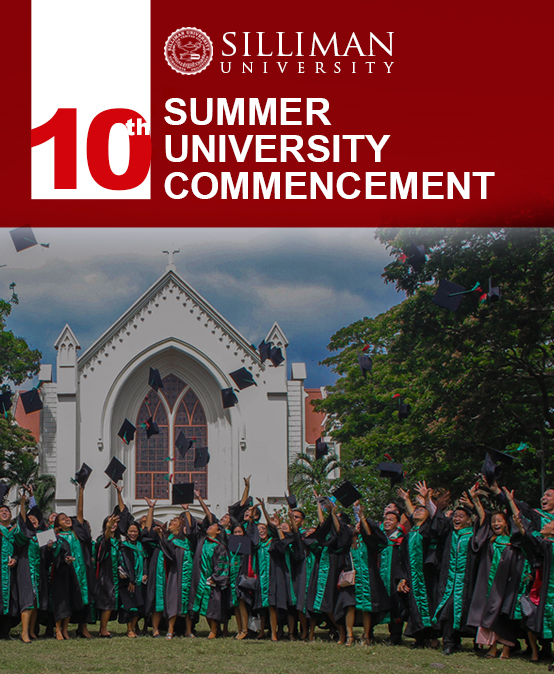 One hundred and sixty-three students are expected to graduate during Silliman University's 10th Summer Commencement Exercises on Sunday, May 19. The candidates are from the 12 colleges, institutes, and schools of the university.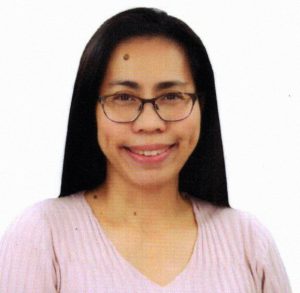 The morning ceremonies will be held at the Silliman University Church. It will follow immediately the baccalaureate service at 9:30 a.m. Baccalaureate and commencement speaker will be Atty. May S. Pono, member of the SU Board of Trustees, CEO of Maia Gianna Organic Manufacturing, and practicing lawyer.
Atty Pono obtained both her degrees from Silliman University, graduating magna cum laude with the degree of Bachelor of Arts major in Political Science in 1989 and cum laude with the degree of Bachelor of Laws in 1993. A consistent honor student, she was given University Honors during her senior year in the AB Political Science program.  She also was an award–winning debater and a finalist in the 1993 Outstanding Students of the Philippines competition.
The summer commencement exercises were instituted at Silliman University about ten years ago primarily for students completing their programs during the summer term. Like the regular graduation rites at the end of the school year, it is a significant occasion attended by the family, loved ones, and friends of the graduates as well as members of the Silliman community and university guests.