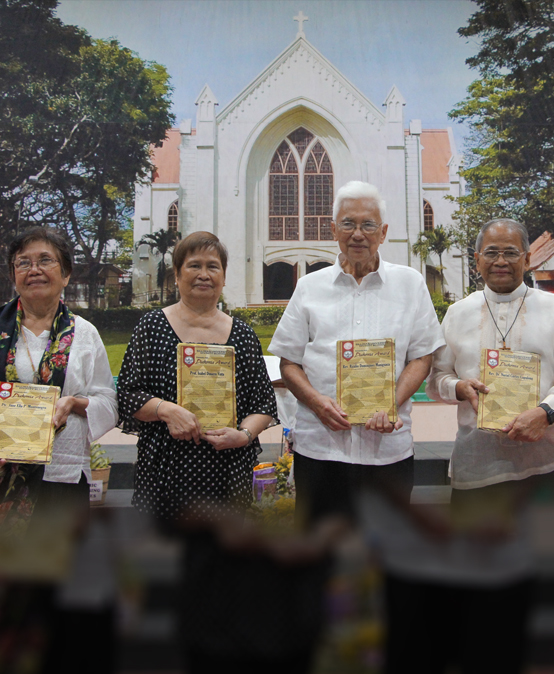 SUDS honors 4 for dedication, excellence, humility
The Silliman University Divinity School (SUDS) gave recognition to four of its alumni for their dedication, excellence and humility that are "worthy of all to emulate as they led a life of faith and witness to Jesus Christ" through the Distinguished Diakonia Award.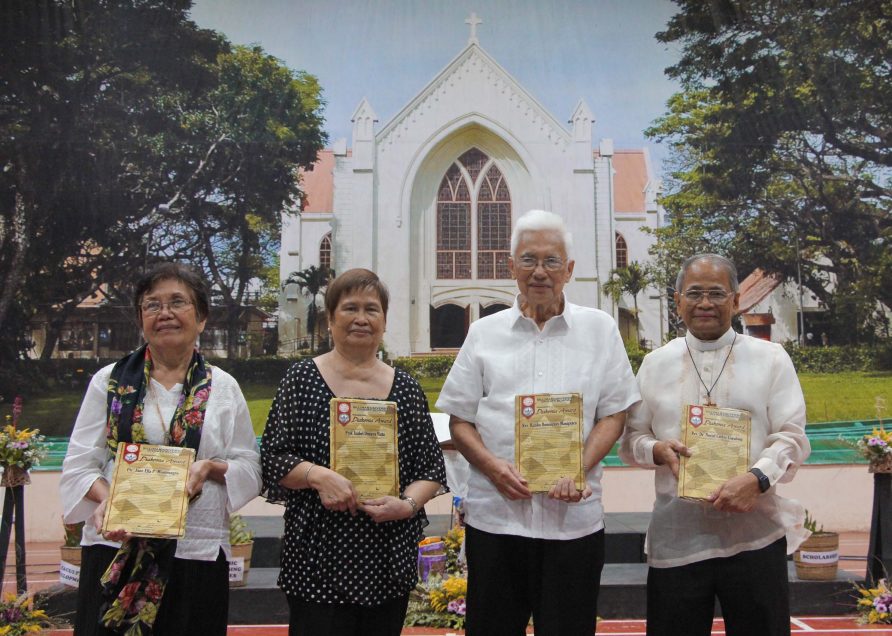 Given last August 30, 2019 during the closing of the Church Workers Convocation held at the Silliman Gym, the Distinguished Diakonia Awardees include Dr. Noriel Cortez Capulong, Prof. Isabel Dimaya Vista, Pastor Jane Ella P. Montenegro, and Rev. Rizalino Manigsaca.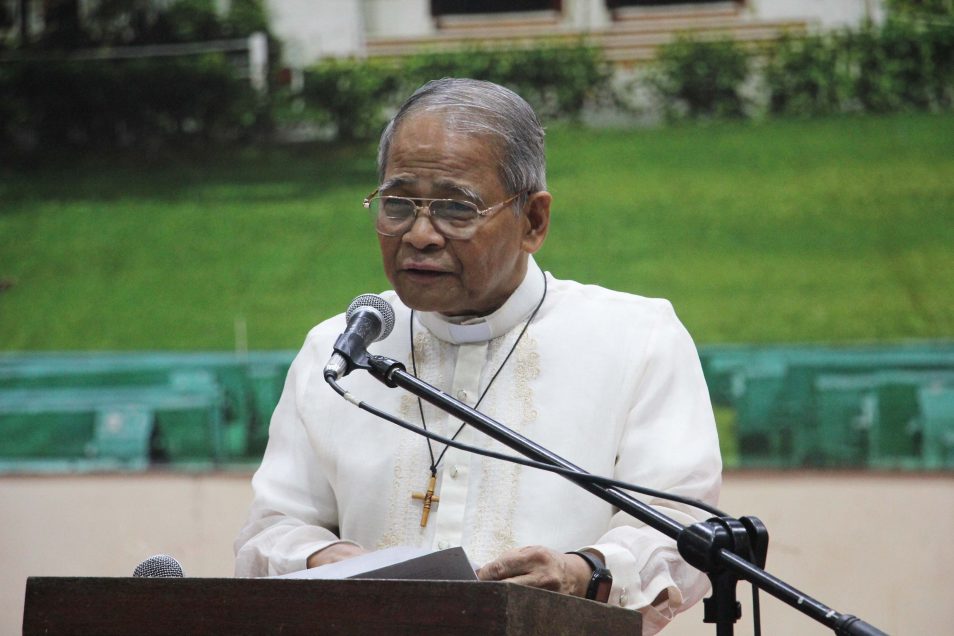 Dr. Noriel C. Capulong is a distinguished pillar of Old Testament scholarship in the Philippines and a beloved teacher of the Bible to a generation of church workers and lay leaders.  He entered SUDS as a young man to pursue a Master of Divinity degree Magna Cum Laude and became a faculty member.
His humility to the call of God guided Capulong to pursue further studies in Old Testament at the South East Asian Graduate School of Theology where he was granted the degree of Doctor of Theology in 1987.  This began a life of dedication to teaching Old Testament that has continued for more than 35 years.
Beyond his academic accomplishments, he has served the United Church of Christ in the Philippines (UCCP), in numerous capacities, as Pastor of Chapel of the Evangel Fellowship and Senior Pastor of Silliman University (SU) Church.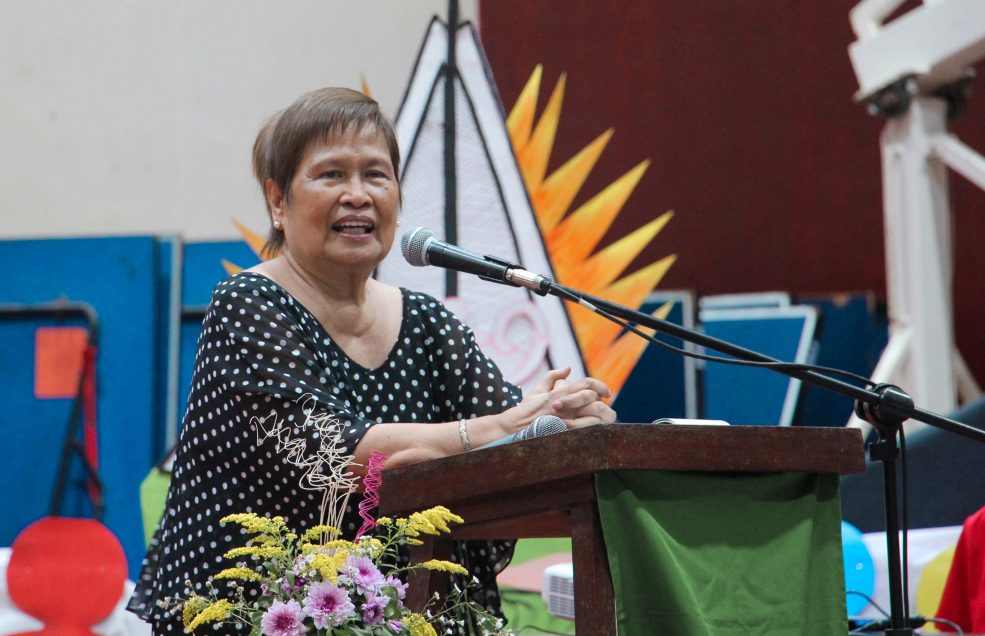 Isabel Dimaya Vista always has a heart to serve the church graciously and who is a blessing that has always filled the church with the glorious sound of choir voices and organ melodies that defines her.
Ever dedicated to sacred music, Vista has abundantly gifted the church with her creative and exceptional talent.  From an early age she has experienced the hand of God through the individuals that have nurtured her in church music.  Her mentors guided her and help form her appreciation for the ministry of sacred music.
Vista was called to serve the SU Church as Organist and Choir Director while still a student in pursuit of her Bachelor of Arts degree.  With a Bachelor in Christian Education focusing on Sacred Music, it also allowed her to share the gift of music through teaching at the School of Music and Fine Arts of SU from 1962-1985 and was named Director of School of Music and Fine Arts from 1982-1985.
Pastor Jane Ella P. Montenegro, a deeply spiritual and holistic educator draws wisdom from her faith in Jesus Christ and her affinity to the indigenous healing methods she honed from her love of the cultural heritage of the Filipino people.
A childhood raised as a Pastor's daughter, observing the transformative power of the ministry in the regions of Northeast Mindanao was formative to her seeking to pursue ministry and offering her life to serve God's people, particularly women, children and the marginalized.
Blessed with the opportunity to come to SU for high school, she learned the art of leadership by actively engaging with the Christian Youth Fellowship of SU Church. She earned her Bachelor of Secondary Education, Bachelor of Ministry and a Master of Education in SU.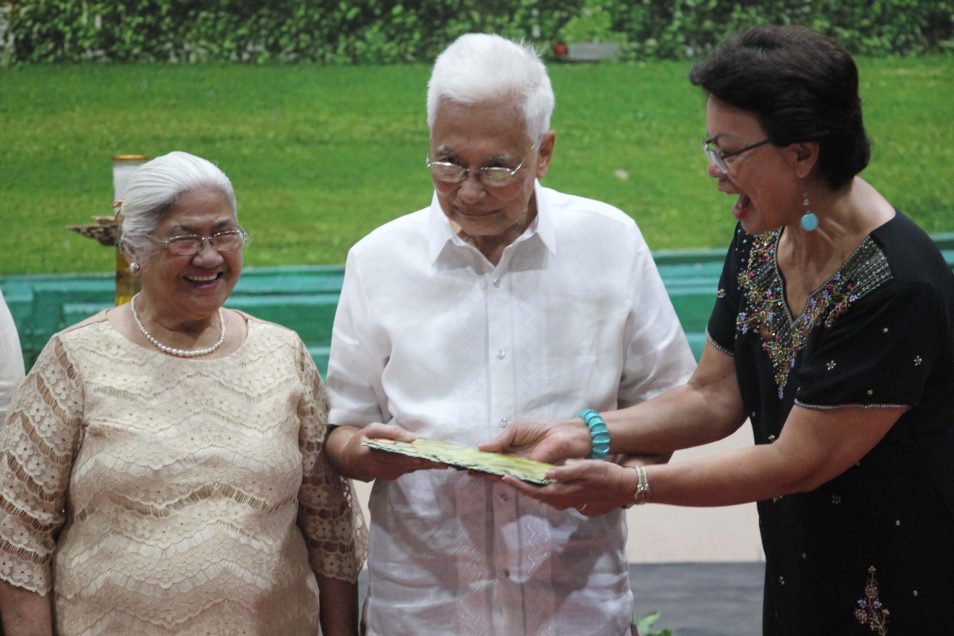 Rev. Rizalino Manigsaca, as a pioneer in church growth and the expansion of the United Church of Christ in the Philippines, courageously and willingly made his way south from early pastoral calls in Misamis Occidental to establishing himself as a church planter and builder in the region of Zamboanga del Sur.
His love and passion for serving the church continued to fill him with a desire to offer his life and talent to the ministry even beyond retirement.  He served UCCP Jimenez in 2002, UCCP Plaridel in 2003 and UCCP Calamba in 2012.
"As long as there is strength from God, there was a willingness to serve God's people," Manigsaca said.
The Distinguished Diakonia Award is not given to alumni of the school only but also to faculty members who have lived out a sense of vision, optimism, creativity and hard work that results in lasting impact on the lives of people and concrete accomplishments of lasting good.