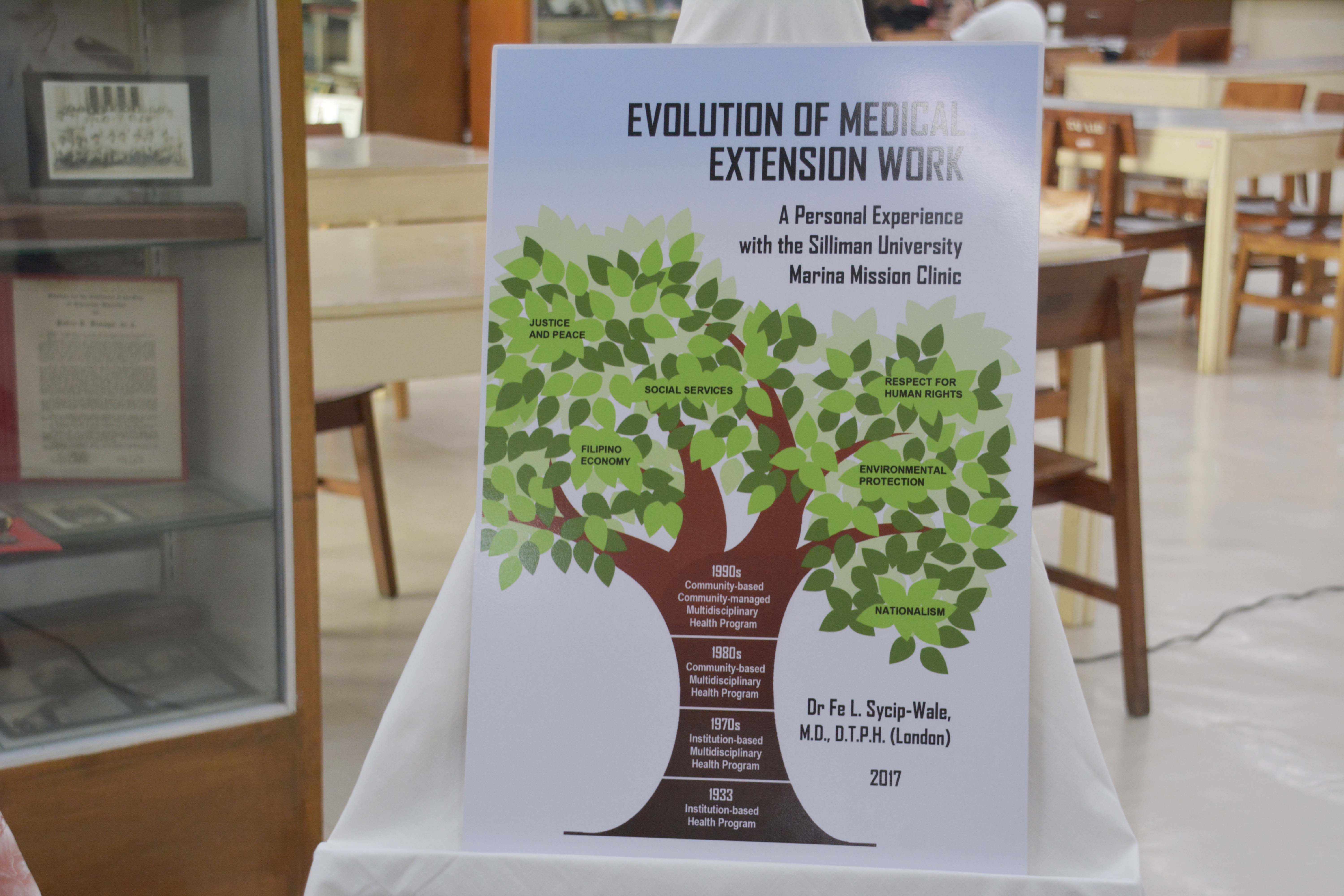 Sycip-Wale encapsulates Marina Clinic experience in book 
Dr. Fe Sycip-Wale, Silliman University Marina Mission Clinic (SUMMC) outreach coordinator, recounts 45 years of experience in community health work in her book "Evolution of Medical Extension Work: A Personal Experience with the Silliman University Marina Mission Clinic," launched Aug. 14 at the SU Main Library.
Wale has been with SUMMC since its establishment in 1972 as an extension clinic of the SU Medical Center, then headed by Dr. Jose S. Garcia as medical director, to serve poor communities in Dauin and in rural areas where health care was needed.
"In writing this book, I wish to continue the story of the SU medical extension in different communities that the late Dr. Jose S. Garcia so inspired…My experiences showed me not to fear to try something different in our healthcare delivery," she said.
Wale said her book contains the different phases of development that she experienced during the integration of SUMMC with the different communities.
"Listening to what the people in the community want us to do was the beginning of our integrated approach to healthcare. We no longer insist on what we want to do with their health…We obtained their full and better participation individually and as a group by following what they want us to do. This is the essence of this book," she added.
The book also includes the history, timeline and development of SUMMC and its programs; challenges in community health work; SUMMC's "HANDES" (Health, Agriculture/Food Production, Nutrition, Community Development, Environment, Spirituality) approach to healthcare; and how SUMMC helped communities use traditional or complementary medicine for their primary healthcare, which includes promotive and preventive practices, treatment for common diseases, health education, among others.
"From a purely Western, curative health program rendered by the health professional, (SUMMC'S direction of community health work) gradually became a multidisciplinary health program managed by people in the community. In other words, health in the hands of professionals is presently becoming health in the hands of people," said Wale.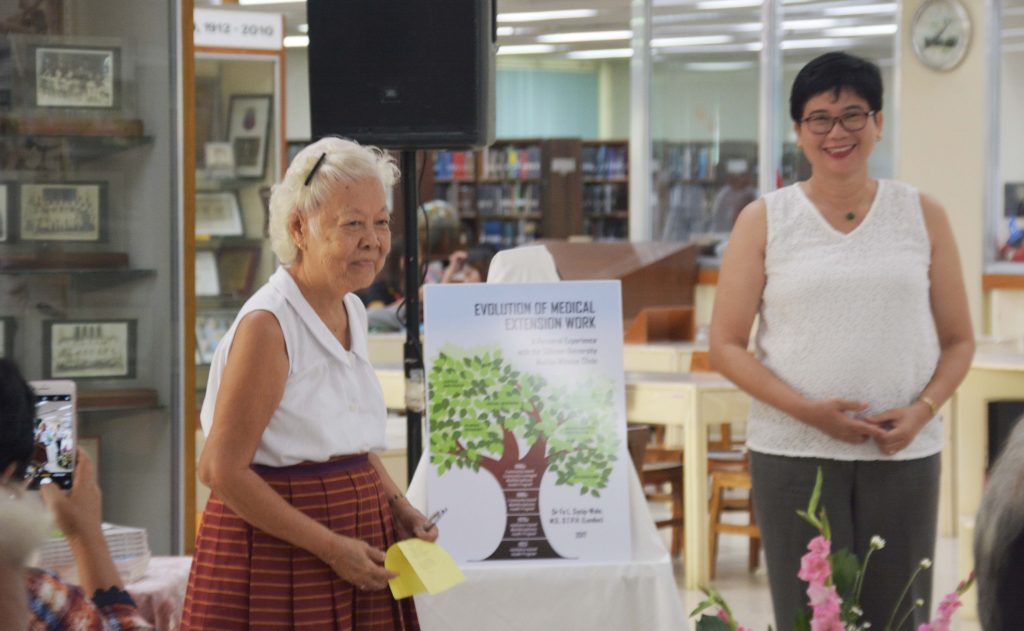 The book also talks about how Wale, as a doctor, widened her view of health from focusing only on the curative aspect of medicine using Western medicine to now including other modalities of healing and other factors that bring about ill health, such as considering the social dimension of medicine to better understand primary healthcare.
"(The social dimension of medicine is) to look at the realities of life, considering the different factors influencing ill health and analyze the root causes with these communities and to solve these problems together. Here, the doctor and the community learn together [and] examine the different factors that bring about ill health. In this process, the doctor or the health professional widen his or her role to include being a community organizer and a facilitator for these poor communities," she said.
Wale donated copies of her book in the SU Main Library during the launch.
Wale, a general pediatrician, was named Outstanding Sillimanian Awardee in Community Health Service in 2000. In 2012, she received an Outstanding Oriental Negrense Award for Excellence which recognized her work in far-flung areas in the province and commitment to serving and providing medical assistance to the poor.
(The book can be bought for PhP 300 at the SU Extension Office, room 7 of Katipunan Hall, Silliman University.)