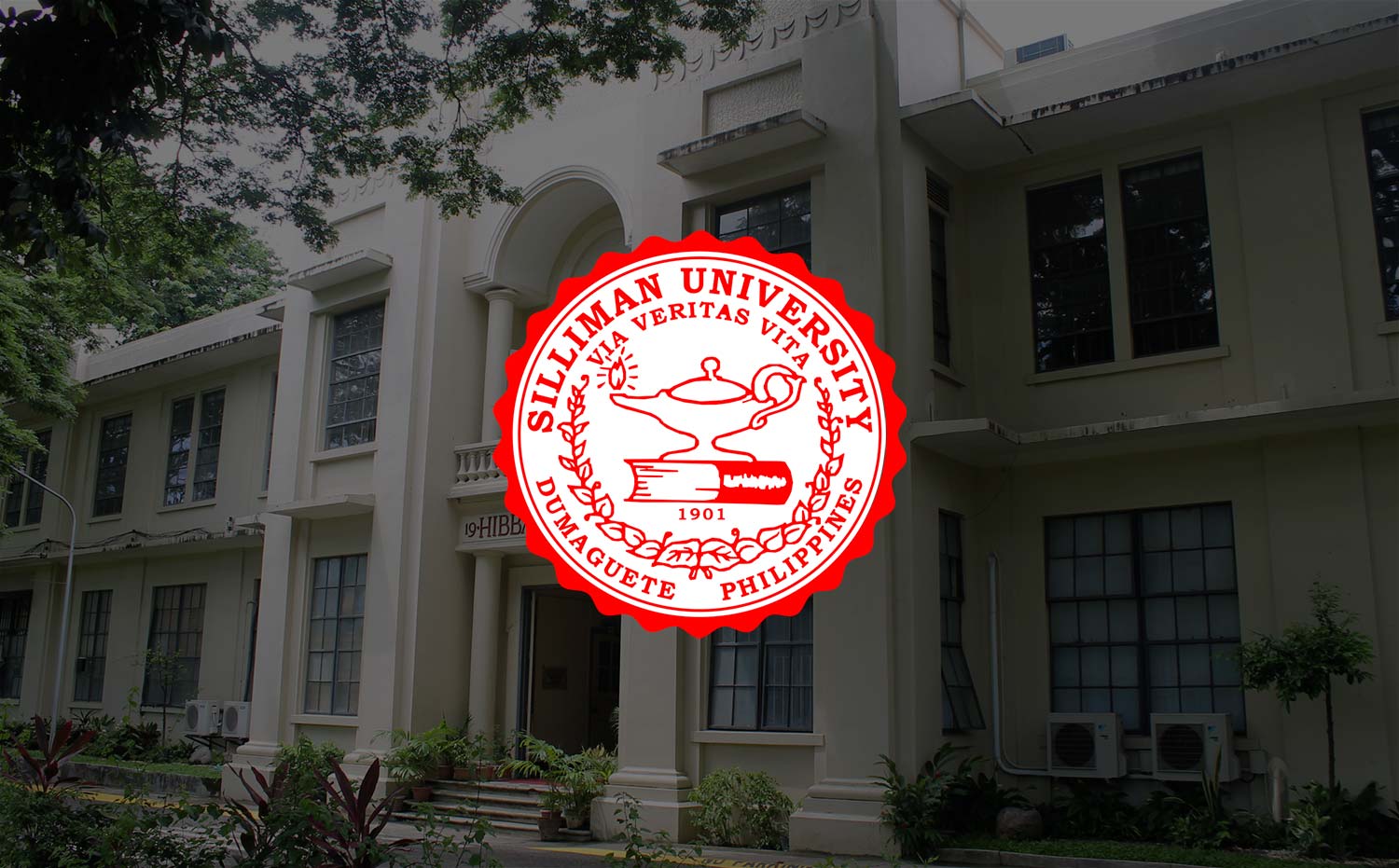 They Called Him Teacher
They Called Him Teacher
By Atty. Jose Riodil D. Montebon
Delivered during the Sunrise Service for the Silliman University College of Law Week at the SU Amphitheater 
Scriptures:
Luke 10: 25-28:
25 On one occasion an expert in the law stood up to test Jesus. "Teacher," he asked, "what must I do to inherit eternal life?" 26 "What is written in the Law?" he replied. "How do you read it?"
27 He answered, "'Love the Lord your God with all your heart and with all your soul and with all your strength and with all your mind'[a]; and, 'Love your neighbor as yourself.'[b]"28 "You have answered correctly," Jesus replied. "Do this and you will live."
John 13: 13-17:
13 "You call me 'Teacher' and 'Lord,' and rightly so, for that is what I am. 14 Now that I, your Lord and Teacher, have washed your feet, you also should wash one another's feet. 15 I have set you an example that you should do as I have done for you. 16 Very truly I tell you, no servant is greater than his master, nor is a messenger greater than the one who sent him. 17 Now that you know these things, you will be blessed if you do them.
Good morning. Today, we begin our annual celebration of Law Week. It is fitting that we open Law Week with a worship service to dedicate our energies and intentions with the blessings and guidance of our Heavenly Father.
For those of us engaged in the study and the practice of law, the primary objective is Service to the Community. The heart of service is the betterment of society, so that, in serving, we may become agents of peace, order and stability among our fellowmen.
At the College, we pursue the study and practice of Law with this proposition: to achieve excellence in the legal profession, we aspire to produce Lawyers with a Conscience. This means that apart from mere professional skill and competence, the Silliman lawyer stands out among his peers for the faith witness he projects in his conduct, his relations, and his lifestyle.
So at Silliman, we come together first to learn the Law, then eventually to become practitioners of the Law by teaching the Law to our clients, our circles of influence, and finally to the larger community. When excellence is taught, excellence is the product. When excellence is the result, the best ends of society are achieved. We study to learn, and we learn from our teachers, so that, we too, may teach the Law to others.
In Luke 6:40, Jesus declared, "The student is not above the teacher, but everyone who is fully trained will be like their teacher". Effective teaching logically results in the student imbibing the character, nature, and values of his teacher.
How then do we Learn, Practice and Teach the Law with a Conscience? What is it which we should learn? Let us examine Christ's example as narrated in the Scriptures.
A teacher of the Law, perhaps mustering all his skills at cross-examination, came up and tried to trap Jesus. "Teacher," he asked, "what must I do to receive eternal life?"
As we may all be aware, this is Luke's opening of the Parable of the Good Samaritan. The focus of the first verse in this story is that a teacher of the Law addressed Jesus as "Teacher," just like the multitudes which followed Him along the shores and foot hills of Galilee.
This particular teacher and alleged follower, however, was not deferring to Jesus as a student might respect his mentor, but was probably throwing an insult when he addressed the Lord "Teacher". After all, we know that this man's intention was to trap Jesus into an admission that He was teaching and interpreting scripture without the necessary credentials from the synagogue.
In those days, this was a crime of blasphemy punishable by death. Today, it might be a form of estafa – pretending to possess qualifications with an intention to defraud.
Besides, Jesus of Nazareth, the lowly carpenter, did not belong to the class of the learned elite of those times, the Scribes and Pharisees.
So you see, this particular teacher of the Law was trying to belittle Jesus by addressing Him "Teacher". Using context in our statutory construction, this teacher may have actually intended to say something like: "How dare you pretend to impart knowledge and wisdom, when you never even went to law school!"
In a sense, many of your professors at the College suffer the same treatment as Jesus did here. Indeed, do not your professors complain about how many of their students do not pay serious attention to their case assignments, or their being inconsistent in class attendance, or their specializing in extra-curricular activities, or simply their general lack of focus?
If this is our present state of affairs, how do we reinstate the noble profession of "Learning so we may Teach" back to its lofty place? How did Jesus deal with the situation, and how did this teacher, cum student, respond?
In our text from John, Jesus tells his disciples after washing their feet, "You call me 'Teacher' and 'Lord', and rightly so for that is what I am."
The first thing Jesus did, was to affirm that He is the ultimate Teacher. If we want to be worthy of the title teacher today or at some future time, we must allow ourselves to be molded in the image of Jesus, the ultimate Teacher.
To achieve the honor of being called teacher, we must first know Jesus. This principle applies to both the teacher today, and the aspiring future teachers of tomorrow – the students.
Jesus also set an example of what a teacher should be. He declared, "I have set an example that you should do as I have done. I tell you the truth, no servant is greater than his master, nor is a messenger greater than the one who sent him. Now that you know these things, you will be blessed if you do them."
To know Jesus, the ultimate Teacher, we must follow His example. Jesus lived a life of service. Indeed, service to others is what makes teaching such a noble calling. Thus, when we find ourselves falling short of this ideal, we cannot complain if we should be addressed as teacher in a disrespectful way. To deserve the honor of this title, we must conduct our lives in the manner of the ultimate Teacher. This is the only way that we are able to win over those who have no confidence in our abilities. It is the only way to serve others with integrity and dignity.
Luke's account of the encounter between the teacher of the Law and Jesus shows that Jesus made a believer of this man. And how did his happen? It was really all quite simple. You see, in trying to trap Jesus, the teacher of the law, out of his own vanity, tried to be impressive and unwittingly asked the core question of life. "What must I do to receive eternal life?"
This is a common weakness we all suffer on occasion. We believe we already know the answer, or we have the wrong motivation for asking our question, so we do not pay attention to the lesson or the wisdom which is being imparted to us. Many of us are sadly deficient in nurturing the heart of a learner, and we miss out on life's most important lessons.
In addressing the teacher's question, Jesus answered, "What do the scriptures say? How do you interpret them?" Notice that Jesus answered the man's question by making him answer it himself, or, to be more precise, in making him critically analyze the studies and the authorities the man had researched himself as a scholar of the Law. In so doing, the man was compelled to deal with the issue posed by his question on a deeply personal and relational level, rather than as a mere classroom intellectual exercise.
This is the basic difference between knowledge and wisdom. Knowledge stresses facts. Wisdom deals with life – its quality and meaning. To energize the learning dynamic we must stimulate and feed both our minds and our souls with the truths of life and living. When student and teacher interact in the classroom, the greatest value gained isn't in the hypotheticals but in the practical application of values from engaging in Law with a Conscience.
To follow the ultimate Teacher, we need to recognize and believe that Jesus Christ has introduced a different order of things which ushers in the Kingdom of God. We cannot rely on man's style of ruling others – if not by the use of force, by the corrupting influence of wealth. Instead, we must look to Jesus who chose to rule in love and care. History has shown that we cannot win men by force or corruption. It is time we tried Jesus' new order by winning men over in love.
As we find ourselves once again in the midst of Law Week, it is a fitting time to renew ourselves and consciously seek to become true practitioners of Law with a Conscience and become faithful citizens of God's kingdom. We are able to do this, when we call upon the ultimate Teacher to lead us, to teach us, to transform us.
Dr. Darrell Johnson, former pastor of the Union Church of Manila, has these insights:
"To live our lives without reference to the presence of God's Kingdom is to live out
of touch with reality. I grieve for the millions of people on this planet who go without food and water and adequate shelter. But what grieves me more deeply is the billions of people who move their lives unaware of what is really happening. They are unaware that a new order of life is breaking in the world. 
If to live without reference to the Kingdom of God is to live out of touch with reality, to live contrary to the Kingdom of God is to live fighting reality. To choose to live contrary to the values, priorities, and agenda of the new order is to live a very frustrating life. 
The presence of the King and His Kingdom is a fact of life. To operate in any sector contrary to His will is to fight against reality."
What must we do to receive eternal life? The "Teacher" answers: "What do the Scriptures say? How do you interpret them?"
As we find the answers to these questions in our hearts, so let us learn, and teach, that all may live! Amen.