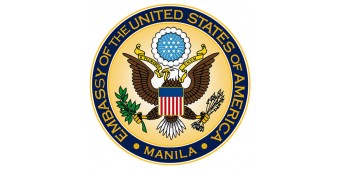 US Embassy Sponsors Go Green Program
---
Silliman University's American Corner recently received financial support amounting to Php115,000 from the US Embassy for its Go Green Program.
The Embassy's Go Green! Initiative calls on all 14 American Corners throughout the Philippines to organize year-long "green" activities and programs that raise Filipinos' environmental awareness and inspire action. Silliman's Go Green Program focuses on monitoring the efficiency of wastewater treatment facilities of Dumaguete City which will be conducted by Biology Society under the supervision of the Biology Department faculty.
The objective of the program is to:
· Monitor the water quality of the waste water of Dumaguete City that has undergone biological treatment before discharging to the sea;
· Analyze the water quality of the treated waste water in terms of total suspended solids, bacterial coliform, oxygen, biological oxygen demand; and,
· Evaluate the efficiency of the biological water treatment facility of Dumaguete City.
The program will start on February 20, 2017 and culminate on March 20, 2017.
The partnership between the US Embassy Manila and Silliman University, through the American Corner has been a valuable component in fostering mutual understanding between the Philippines and the United States.