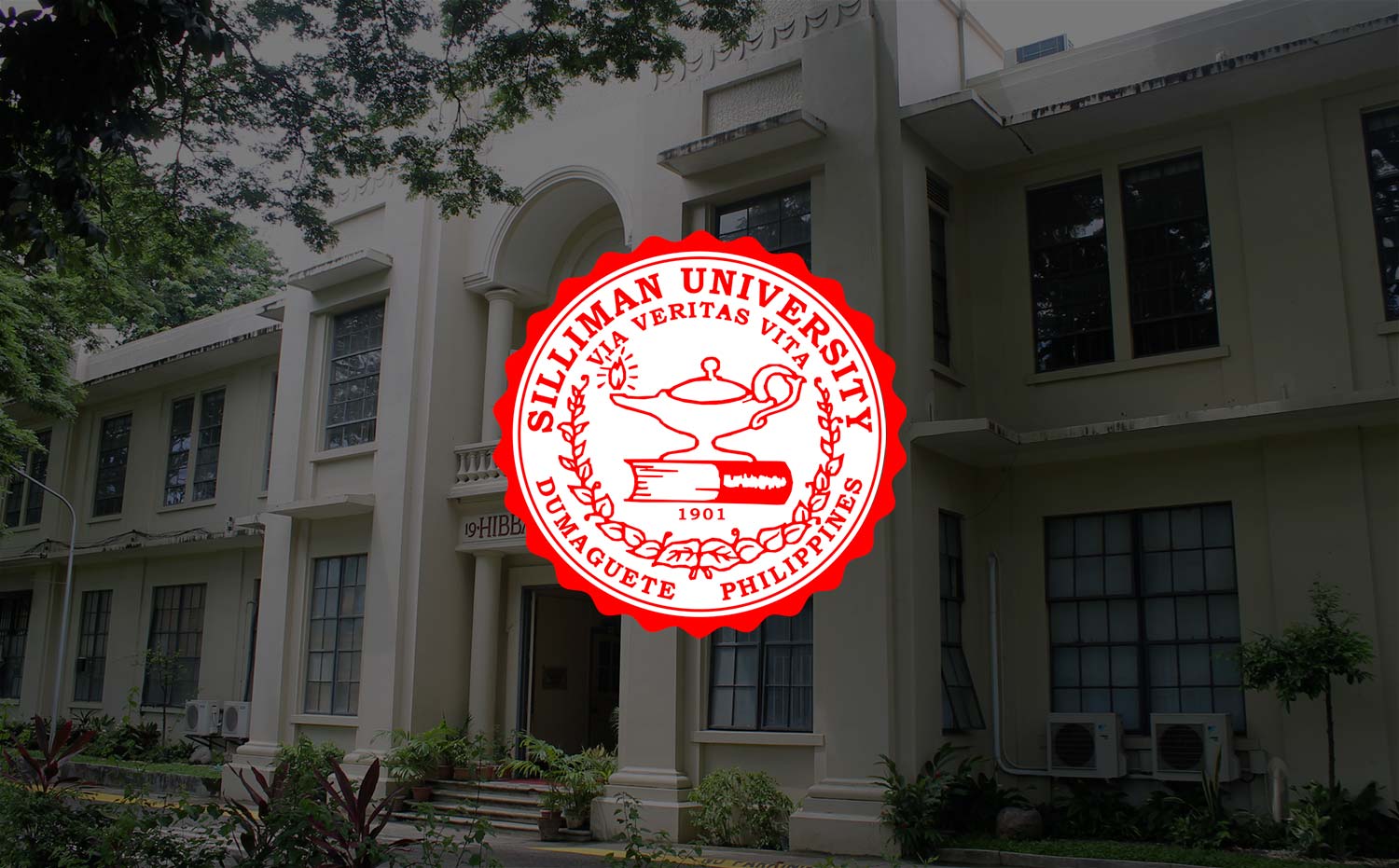 Letting Go
Hanging on While Letting Go
By Rev. Jonathan R. Pia, Senior Minister and Administrative Pastor, Silliman University Church

(Sermon delivered on May 25, 2014.)
Text: John 14: 15-27

Our lectionary lesson for today tells us of the time when Jesus with his disciples were in an Upper Room. Jesus most likely planned it as a farewell dinner. The atmosphere was tense. He said to his disciples, "I have earnestly desired to eat this Passover meal with you before I suffer. I'm going away to a place where you can't go. At least not yet." The disciples suddenly realized….what it all meant….all this talk about how "the Son of Man must suffer and die." And they were frightened. As he saw the tears in the disciples eyes, with characteristic compassion Jesus laid aside his own intense feelings and reached out to comfort them saying, "Let not your hearts be troubled." Some Biblical scholars translate this: "Let not your hearts tremble and shake." And he continued to say, "You have sorrow now, but you will not be alone. God will send the Advocate, the Holy Spirit, to teach you all things and will remind you of everything."
From this passage we learn that:
I
Our lives are full of letting go's and beginning's. Some are just ordinary, but some are very traumatic. And we need to learn to "let go" at every endings and open ourselves for new beginnings. I know that each letting go in our lives has its sting. There is a feeling of emptiness in our hearts, a yearning. A part of us has left or is left behind. And the pain is all too real.
Some call this as "sweet sorrow." However, when parting comes to us, in many instances we may have our doubts about the "sweet" part, but we are sure of the "sorrow." Psychologists call this "separation anxiety." There was a time when I watched parents bring their child to the Early Childhood on the first day of school. For some, it seems that the faucets in their eyes are open and there is not a plumber in the world that can solder that kind of seepage. You teach a child to walk, but then you teach a child to walk away.
It must have been worst with the disciples. Jesus was telling them that he was going to die. For us who have lost a loved one, this is the worst kind of experience.
I shared with you before of a mother who decided to sacrifice her life by postponing her treatment for the sake of her baby she was carrying. She gave birth to a baby boy, but she died a few weeks later. Watching her die with her family around was one of the worst experiences for me. However, this mother had learned to "let go." But it was also a time of rejoicing for the family for the presence of a new life in their midst
II
Jesus knew that letting go is difficult. That is the reason he told his disciples "I will not leave you (and here you can pick your own translation from the Greek) comfortless….desolate…. abandoned… orphaned." "The Spirit will come" he said. "And the Spirit will be your companion, teaching you, even advocating for you."
The Greek word is untranslatable. Some say comforter. Moffatt translates it as helper. The New Revised Standard translation translates it as advocate. It means "someone who is called in" to plead the cause of someone under charge; called in for those who are depressed and dispirited to put new courage into their minds and hearts. It is someone who sympathizes when we are sad. It takes out our inadequacies and enables us to cope with life." (1) It will always be with us to comfort for present and past pain, to give us hope for the future and guide us along the way.
If we really think about it, it is by faith that we see that all these "letting go's" are, in reality, filled with extraordinary grace.
This is the good news that I bring to you today: for the promise still stands for you and for me. As you continue with your ministry here at Silliman University, there will be a lot of challenges. And I would dare say that there will be no end to all these challenges. A few Sundays ago, it was reported that we have a lot of ongoing programs. Thanks to all who gave their time, shared their gifts and supported financially to make our ministry effective. But yet we know that there is still more to do. As you elect new officers and as you continue to look for a Senior Minister, there will be some changes. And some won't like some of these changes. You probably can hear some say, "This is not what our church should be doing!" You will be presented with a church budget for 2014-2015. And some may say, "How can we meet that amount?"
But let me remind you of the promise of the Advocate who will show us new opportunities and will lead us to new ventures in faith. Hang on to that Advocate for it will be there to guide and to equip.
Pastor John Ortberg tells about some friends of his who have a daughter. When she was five years old, this girl told her parents, "I know Jesus lives in my heart, because when I put my hand on it I can feel him walking around in there." (2)
The gospel meets us with high demands for service and sacrifice. But the Advocate beckons us, offering rejuvenation for our haggard spirits and strength to cope with the difficulties of our lives whatever may lie ahead. You and I have an active role to fulfill in God's eternal plan.
Even in the midst of our disagreements, God asks us to a ministry of reconciliation. Even in our weakness he calls us to share the burdens of those around us, bringing his power to our inadequacies. He equips us to battle against the evils of this world, including those abuses in the government and even in our own churches. It is in active service, where we put our faith on the line believing that the Advocate is with us.
We need to let the Advocate embrace us. Through faith we feel the heartbeat of God's. If we open ourselves to its coming, our eyes will be opened, our minds will understand and our hearts will be kindled—and we can see the risen Christ in our midst.
This Advocate has its surprising ways to help fulfill our dreams. Allow me to share with you a personal experience. This might make my sermon long, but this is my last sermon with you anyway. When I was in my senior year in the seminary, my dream was to do campus ministry, with an ulterior motive, so I can work with beautiful women. In fact for my field work, I was assigned working with the CYF and the student radio program at DYSR. I helped with the camp ministry for the High School. Rev. Mediador Jumawan and I organized with the Berans hosting a group of helpers and working students on the campus for a Bible Study. I remember we had a big group, mostly women. You know, at that time I was told that the women liked men who were tall, dark and handsome. Rev. Jumawan was the tall and handsome and I was the dark skinned.
But after graduation I took CPE and was assigned to a small barrio church. I was told that I had to serve in the local church.
You know, God must have a sense of humor. After more than 40 years God in some mysterious way fulfilled my dream in a different capacity, as a Senior Minister of Silliman Church. And as I look back to the five years here at Silliman University Church (still working with beautiful women), it was indeed a fulfilling ministry. Together we walked through valleys (working through some disagreements; helping bury some of your loved ones, counseling those who had difficulties, sometimes crying with you.) But we also journeyed on mountaintops (celebrating birthdays and anniversaries, celebrating with students and their parents as I watched the proud parents on Honors' Day or Graduation Day, or working with the faculty and administration celebrating accomplishments of the university, growing together in faith.
Thank you for the opportunity of letting me be a part of our ministry in this university. With this experience, we can trust God and face tomorrow with all its uncertainties and challenges. We can let go and hang on to the Advocate for God holds the future.
Thank you and God be praised!
1. William Barclay
2. God Is Closer than You Think (Grand Rapids: Zondervan, 2005).
3. http://www.hymnlyrics.org/mostpopularhymns/because_he_lives.html.