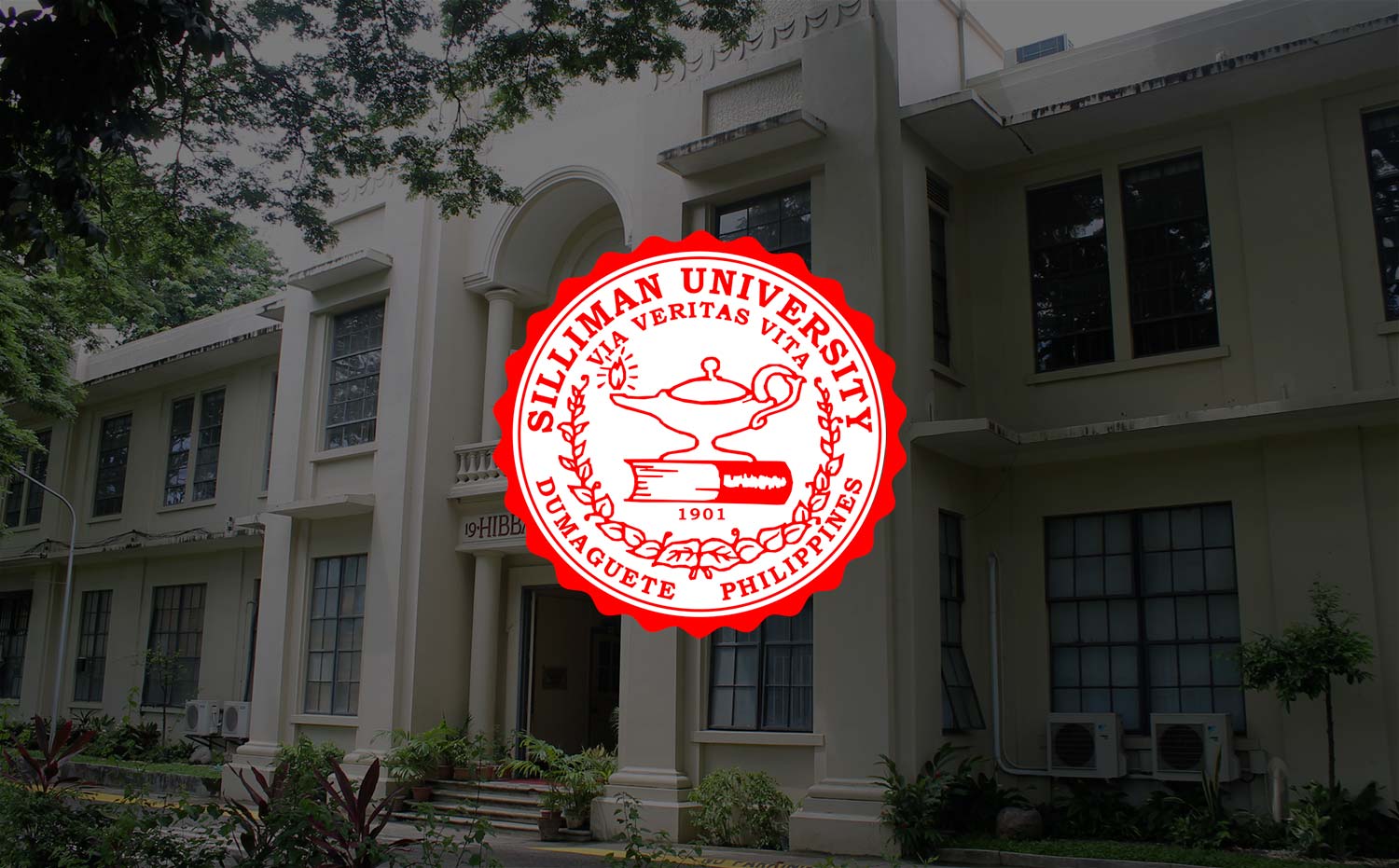 Silliman Awards Distinguished Marine Biologist
Distinguished marine biologist Dr. Garry R. Russ of James Cook University in Townsville, Australia received an institutional award from Silliman University in recognition of over three decades of research work with scientists in the University.
Silliman President Dr. Ben S. Malayang III and Silliman Trustee and National Scientist Dr. Angel C. Alcala led in the presentation of an institutional Certificate of Recognition to Dr. Russ on December 3. The award honors him as a "Research Scientist, Friend of Philippine Coastal Communities and Filipino Scientists, and of Silliman University."
The recognition cited Dr. Russ for his pioneering, collaborative research work with the Institute of Environmental and Marine Sciences (IEMS) and the Silliman University Angelo King Center for Research and Environmental Management (SUAKCREM) in developing and sustaining the University's marine research program on marine reserves from 1983 up to the present.
Dr. Russ extended his research program on coral reefs, reef fishes and fisheries in the Great Barrier Reef in Australia to reef fishes and coral reefs in the Philippines. Among the islands in the Philippines that benefited from his works done with scientists in Silliman, foremost of them is Dr. Alcala, were Sumilon, Apo, Camiguin, Bohol and Selinog. The researches that he co-authored with scientists from the IEMS and SUAKCREM from 1980 to 2010, which saw print in ISI- and Scopus-indexed journals, have been cited 161 to 543 time, based on the recent report in Google Scholar.
It was also in partnership with Dr. Russ that the University successfully positioned internationally the importance of establishing not just marine reserves but a network of marine reserves. The concept of no-take marine reserves generating higher fish catch for fisher folks was best showcased in Apo Island, located off the municipality of Dauin in Negros Oriental. Apo Island lands on the list of world's best diving spots.
The institutional award was intended as a surprise for Dr. Russ who came to know about Silliman University in the early 1980s through a research publication by Dr. Alcala. His first trip to the Philippines over three decades ago in 1983 would facilitate a lasting partnership that contributed in achieving more international prestige for the University's programs in marine biology and marine research and conservation.
Before the awarding, Dr. Russ delivered a lecture on "Marine reserve networks, fisheries management, and environmental disturbances on coral reefs". The lecture tackled findings of a paper that he co-authored as a product of many years of research in both Australia and the Philippines.
Australian Embassy Counsellor for Political and Public Affairs Mr. Richard Rodgers affirmed the value of the works of Dr. Russ. He said they are particularly important in "strengthening the ties between these two countries, the Philippines and Australia, through the common pursuit of protecting the marine environment."
The Counsellor attended the event on behalf of Australian Ambassador Bill Tweddell, who, like Dr. Russ, graduated from James Cook University.
During his lecture, Dr. Russ emphasized that all coral reefs around the world are facing the same threats. These are threats that are caused either by human activities or natural disasters, such as typhoons. The former, he said, could be prevented, while the latter, simply endured.
He provided Apo Island as an example. It was hailed as one of the world's best diving spots. But two typhoons, Sendong and Pablo, which hit the Visayas in 2011 and 2012, respectively, caused significant damage to the coral reefs.
Dr. Russ provided two main reasons for implementing no-take marine reserves in the country. First, for conservation purposes, as in the case of the Great Barrier Reef Marine Park, which now generates over AUD6 billion from tourism. And, second, for fisheries management.
Although the Australian coastal area is about the same size of the whole Philippines, he said the most striking difference is in the population. The Philippines has significantly more people along the coastline who rely mainly on fishing for livelihood. This, Dr. Russ pointed out, underscores the value of setting up more no-take marine reserves or areas where all forms of fishing are prohibited.
He also emphasized the importance of establishing a clear link between marine conservation efforts and the immediate benefits that they bring to local residents. This generates the necessary public support needed to sustain conservation efforts.
"More and bigger fish where I'm not allowed to fish… What good is that to me?" This, Dr. Russ said, is a fair and honest question from an average person who perceives the initiatives from the outside looking in. It is exactly questions of this nature that he emphasized need to be answered to gain the needed cooperation.
In his researches with his team, Dr. Russ shared that they were able to track the movement of spawns to prove how no-take marine reserves are effective conservation and reef fisheries management tools. Whenever the unit reserves were greater than the fished areas, fisher folks benefited more in terms of increase in fish population in the areas where fishing was permitted.
This proves, Dr. Russ said, that the "old, well-enforced no-take marine reserves may act as critical sources for sustaining reef fisheries and driving recovery after environmental disturbances." On the other hand, the downside is that they remain to be vulnerable. When the next big cyclone or typhoon hits, they may stand to lose more.
The lecture was attended by local government executives, representatives from government agencies, heads of universities and graduate research students in biology and related fields.
Click to view photos: Dr. Garry R. Russ Lecture & Awarding