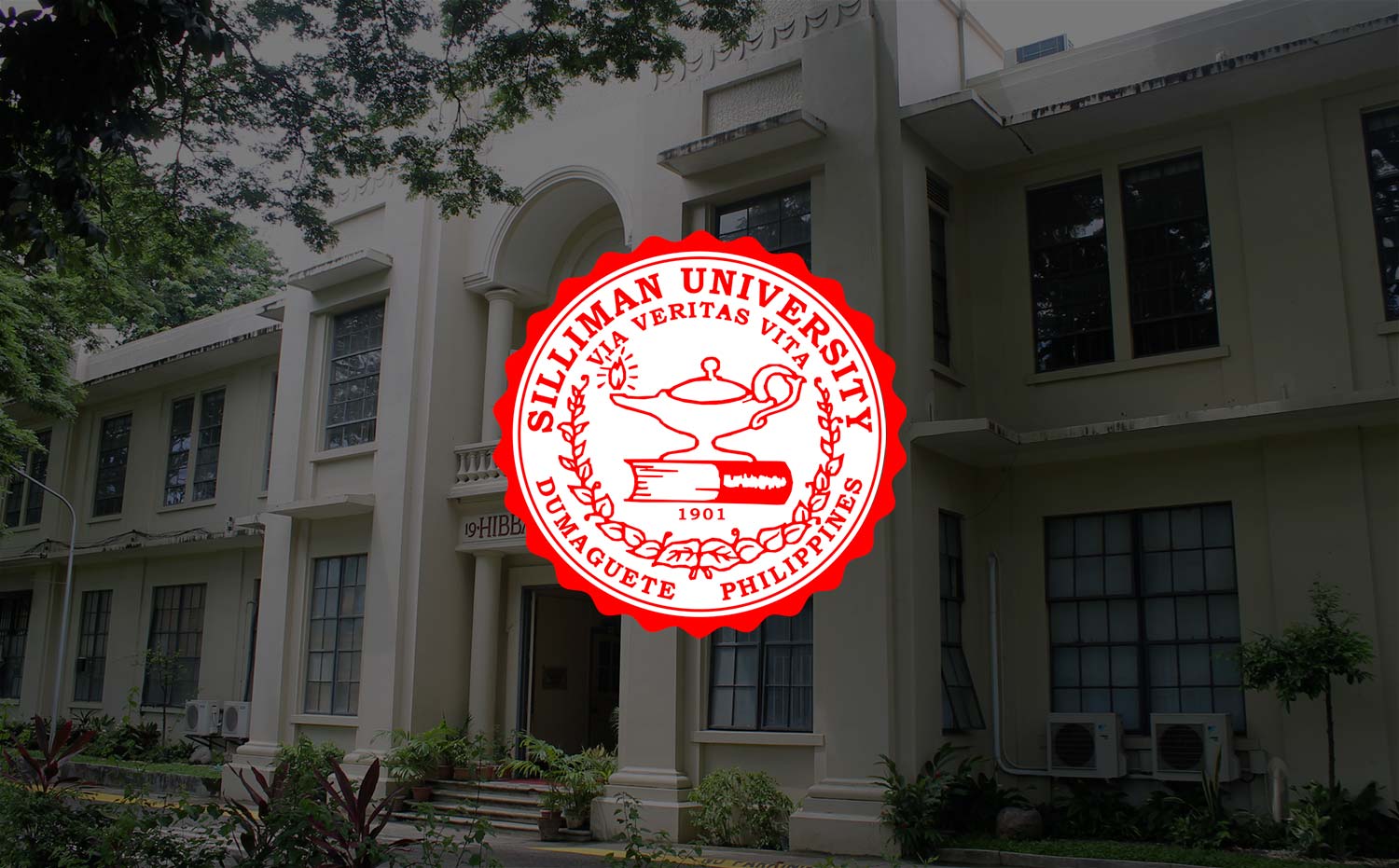 Technology With Responsibility: The International Student's Role in a University
(This page temporarily features articles by Dr. Betsy Joy B. Tan, Vice President for Academic Affairs, who has been designated as Acting President in concurrent capacity, while Dr. Ben S. Malayang III is on official leave. Dr. Malayang will resume his reflections in August.)
By: Dr. Betsy Joy B. Tan
(Note: Message delivered at the opening program welcoming foreign students to the campus.)
Silliman University was born in 1901. In 1907, when the University was six years old, we had our first students from beyond our Philippine shores. Between 1907 and today then, that means that Silliman University has had over a century of nurturing, taking care of, and helping students as they prepare themselves for their careers, for their professional citizenship in a global community!
Welcome to Silliman University, this campus by the sea!
Founded by an American missionary, Dr. David S. Hibbard, and funded by an American philantrophist, Horace B. Silliman, Silliman University was already born on the strength of an international culture that believes in the basic goodness and tenacity of spirit of every man on this earth! For over a century now – and as we approach our 110th Founding Day, SIlliman University has been in the service of educating individuals for society – our countrymen and fellow citizens of the world. This must also be the reason why, in a feature article run by TIME International years ago, Silliman University has been identified as the 'University Town'.
Coming from beyond Philippine shores, from different nations and cultures, welcome to this University Town!
As a Welcome Program to this school year's international group of students, your activity today is labeled LOG IN, the instruction that meets us when we open our computers to start the initialization process. I am therefore tempted to ask you these questions: Does your brain operate like your computer? Or was it the pattern of our human brain that prompted IT and computer engineers to design computers according to how our brain works?
Like any appliance for personal or home use, the computer and other similar gadgets have been invented, configured, and designed for man's consumption. Ergonomics, the science of relationships between technology and the human body, assures man of his comfort and pleasure when he uses technology.
However, various studies have also shown that instead of man in control of the technology he uses, many times, it is now technology in control of human behavior. Such social problem has emerged as an addiction – just like other addictions in smoking, drugs, or alcohol – and all bad to the human psyche, to society's global health and survival.
Yesterday, one of the feature stories run by CNN for its international audience is the 64-dollar question, Does life online give you 'popcorn brain'? Experts from various disciplines have given us powerful insights to these health alerts that affect our ability and capacity to learn.
When the brain becomes 'popcorn', it is now "a brain that is accustomed to the constant stimulation of electronic multitasking" that renders man not so fit for life offline . . . where 'pop ups' are a bit slower. Moreover, social psychologist Clifford Nash of Stanford University says that studies have also shown that electronic multitasking – something that we constantly do when we surf the net – makes us forget how to read human emotions: the nonverbal cues from our dilated or undilated pupils, the language of one or two raised eyebrows, the tension or tremor on our lips, or the paleness or redness on our cheeks. Reading such emotional cues makes us sensitive not only to our own feelings but also to the feelings of others. Reading such emotional cues is also a measure of our own emotional literacy, the human component of our own knowledge and rationality.
Human interaction, as a cultural trait, is also a learned skill that needs constant, correct practice. Without the ability to read nonverbal cues in human emotions, we become emotional cripples! And because man is surrounded and always enveloped in a culture of instant gratification that media and technology have wired into our human psyche, our online; offline then, such habits do not help us become responsible citizens of our global society.
Dr. Nora Volkow, director of the US National Institute on Drug Abuse revealed that dopamine cells in our nucleus accumbens – a main pleasure center of the brain – when fed with the constant stimulation from cigarettes, alcohol, drugs, or digital media, the brain is also in constant state of pleasure, on constant mode of instant gratification.
Recently, researchers in China have found that over time and with enough attention to the internet, the structure of our brains physically changes – creating a decrease in the brain's gray matter, the thinking part of the brain. The US Center for Internet and Technology Addiction have also alerted us to warning signs of a problem when an individual's time and devotion to the internet and other digital gadgets are more than the time devoted to the important things in life circumscribed by the three major domains in man's life: man's state of being or the basic aspects of who one is; man's state of belonging; and man's state of becoming or man's purposeful activities carried out to achieve personal goals, hopes, and wishes.
As educators tasked with the responsibility of ascertaining your careers, our normal expectation from your 24-hour day is therefore a balance of time that you spend in your studies, on your classroom work, and on your leisure . . . for when more time is devoted to pleasure, there can be no equation between your IQ and your EQ.
A year ago, the results of another study should be a cause of concern for all: that too many video games weaken our attention span – something that is not only cumulative but also something that builds up over one's lifetime.
At Silliman University, with an educational philosophy anchored on the 5 Cs – church, classroom, (athletic) court, (cutlural) center, community – we assure each one of you and your benefactors and sponsors that after over a century of serving the learning and career needs of an international student population, the faith and truth that Silliman University has given each one of you will always be your guiding star.
At this point, another reminder also comes to mind from an obscure poet whose obscurity is now perpetuated on many posters when he wrote: What you are, is God's gift to you; What you make of it, is your gift to God!
After your Silliman education then, I am sure that you can echo the sentiment of Socrates when he said: I am not an Athenean or a Greek, but a citizen of the world!
We therefore look forward to each one of you working to help "promote peace, justice, and respect through cross-cultural understanding and global cooperation".
As one final expectation from each one of you as Sillimanians is this learning insight from this text message I got this morning: Human capital is the embodiment of a productive capacity in people. It is the sum of one's people skills, knowledge, attributes, motivations, and fortitude. It can be given or rented out to others but only on a temporary basis . . . for its ownership is non-transferable!
Just like the United Nations, you all are global citizens at Silliman University, the community of nations in this corner of the world in Dumaguete City, Negros Oriental, Central Philippines.