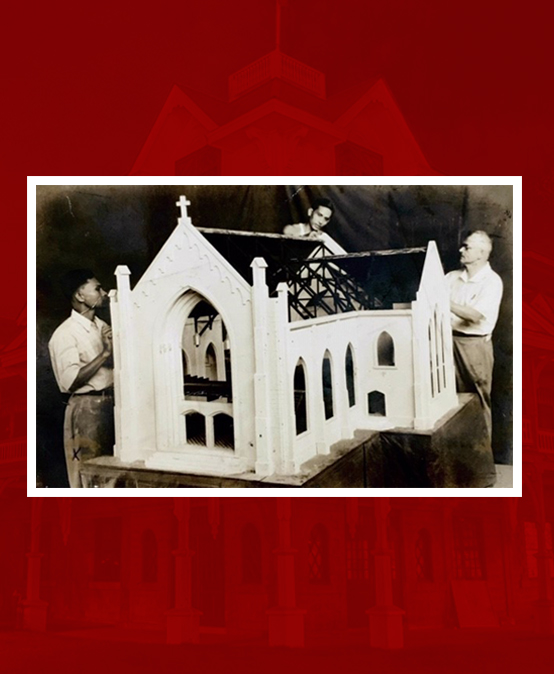 Alumni Update (August 17 – 23, 2020)
Silliman Celebrates Life of 13 Personnel in Heritage Builders Wall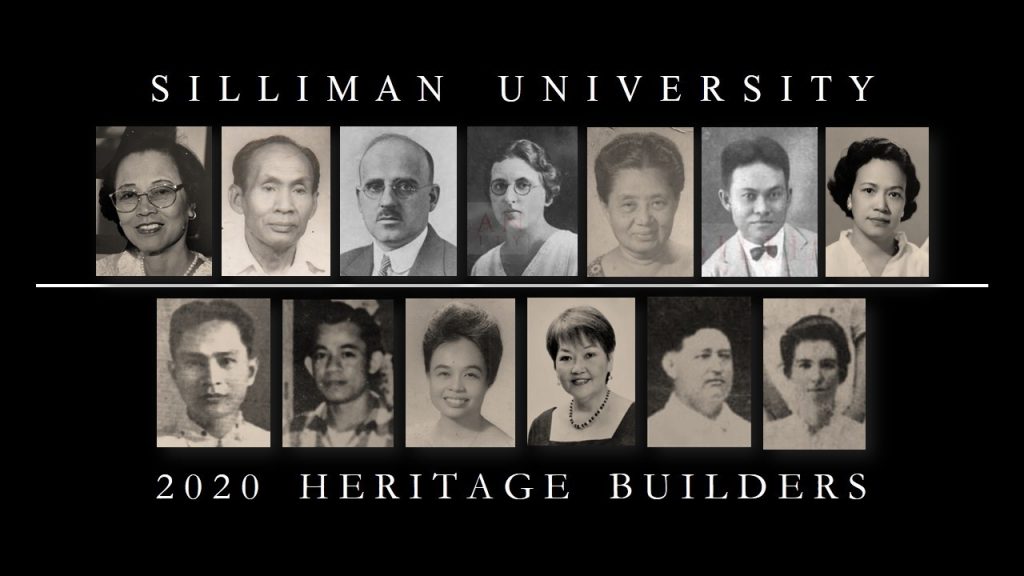 Silliman University (SU) honors 13 former faculty and staff who have already passed on as their names will be inscribed in the Heritage Builders Wall in a special ceremony on August 26, 2020, at 3 P.M. at the Silliman Hall. The event will be live-streamed on SU's Facebook page (facebook.com/SillimanUniversity).
Located at the south lawn of the historic Silliman Hall, the Heritage Builders Wall honors the university personnel who had spent most of their professional years with Silliman University. The recognition honors them for their contribution in building the Silliman heritage and being a source of inspiration for the next generations to pursue excellence.
This yearly event, honors and acknowledges Silliman missionaries, administrators, faculty, and staff members who have echoed the generous service of President Emeritus David Sutherland Hibbard and Professor Emeritus Laura Hibbard in leading pioneering missions within a length of service which paved the way to a glorious Silliman campus life and the endless pursuit of institutional excellence.  The Hibbard's gift of service and that of the 2020 HERITAGE BUILDERS have come together to form a common story:  the Classroom, the Court, the Community, and in Culture – basic building blocks for the Silliman brand of Character, Competence, and Faith.
This year's honorees are:
Buquiran, Fermina V. (1952-1982)
Nurse Supervisor, SUMC
Cuba, Pastor A. (1946-1981)
Male Aide, SUMC
Cunningham, George S. and Helen Frances C. (1921-1939)
Director, Mission Hospital/Lecture Teacher
Estorco, Isabel V. (1952-1980)
Head, X-Ray Department & Radiologist, SUMC
Fabiaña, Teodoro D. (1918-1928)
Doctor, Mission Hospital
Lagrito, Lorenza N. (1948-1978)
Faculty, College of Nursing
Magdamo, Alfredo V. (1934-1945)
Staff, Wood Working Department
Miller, Warren J. and Mrs. Miller (1916-1918)
Director, Mission Hospital/Mathematics Teacher
Mirasol, Florencio O., Sr. (1952-1982)
Male Aide, SUMC
Roble, Maria Concepcion M. (1951-1981)
Dean, College of Nursing
Sinda, Maria Teresita S. (1972-1974; 1976-2012
Vice President for Academic Affairs;
Dean, College of Nursing; Dean, Graduate Program
We share with you Heritage Builder Alfredo V. Magdamo's fatal account as he served Silliman University in the mid 40's as narrated by his daughter, Ester Magdamo Amante.
"Among the First Generation Filipino Sillimanians who worked in Silliman University in the early 1930's was my father, Alfredo Villanueva Magdamo.  He was invited to work there by his first cousin Guillermo Magdamo. He became Head of the Woodworking Department.  Papa was one of those who prepared the scaled model of the Silliman Church, headed by Mr. Charles Glunz, known as the "Builder of Silliman."  It is possible then that Papa was with the actual construction that started early in 1941.  
During World War II, our family evacuated to Valencia, Negros Oriental along with other Silliman Faculty and Staff.  After some time, my parents saw the opportunity to move out to Sapang Dalaga, Misamis Occidental where we stayed for several years until Papa heard the news that classes in Silliman would soon resume.  The war was over. When our small boat was approaching Dumaguete shore, Papa was facing towards Silliman, happily singing the Silliman Song. 
The first day of school was on July 2, 1945, exactly one week after we had arrived. Papa was back to work supervising the hauling of chairs to the Silliman Hall.  At around 10:00 in the morning, while walking in front of the building, he pulled a piece of wire that had almost tripped him off.  Not wanting any obstacle to stand in the way of others, as was his nature, he stepped back and pulled the wire.  It exploded, the biggest sound I ever heard!  It was a booby trap!  Papa was then seen running towards the Cafeteria, heading to the Mission Hospital, shouting for help.  Four of his fingers were cut off, later found on the street. 
Just a few minutes before that, my brother and I had met him on the road in front of the Silliman Mission Hospital just across our house.  With a serious face, he said to us, "Don't play on the street."  A few minutes later, Nanay Cheding Magdamo (wife of Tatay Guimo) came to the house to tell Mama to go with her to the hospital where Papa was being treated by eight American Army doctors. At four o'clock in the afternoon, Tatay Guimo came to the house to break the shocking news that Papa had expired!  It was a great blow to us and right then and there, at age 12, I felt the heavy responsibility of helping my mother (35) take care of my two younger siblings.  I clung to the wall not knowing what to do.
Two ladies I can never forget are Luz and Nena Ausejo who immediately came to the house to help us prepare our meals while we kids kept crying helplessly.  I had not known them and so to us they were angels sent by God. 
Papa died in line of duty and in a way saved the lives of many, because after that incident classes in Silliman were suspended.  His death set the authorities checking the campus for possible hidden bombs.  At least no other similar accidents took place after that.  In a way, Papa paved the way to safety. 
My father was a good-natured gentleman, patient, kind, honorable, hard-working, and not easily provoked.  Up to the time of his death, he had never lifted a finger at us his children nor spanked us, neither did he spoil us. 
We love you, Papa, we miss you so much." 
This year's Heritage Builders recognizes mostly frontliners during their time.