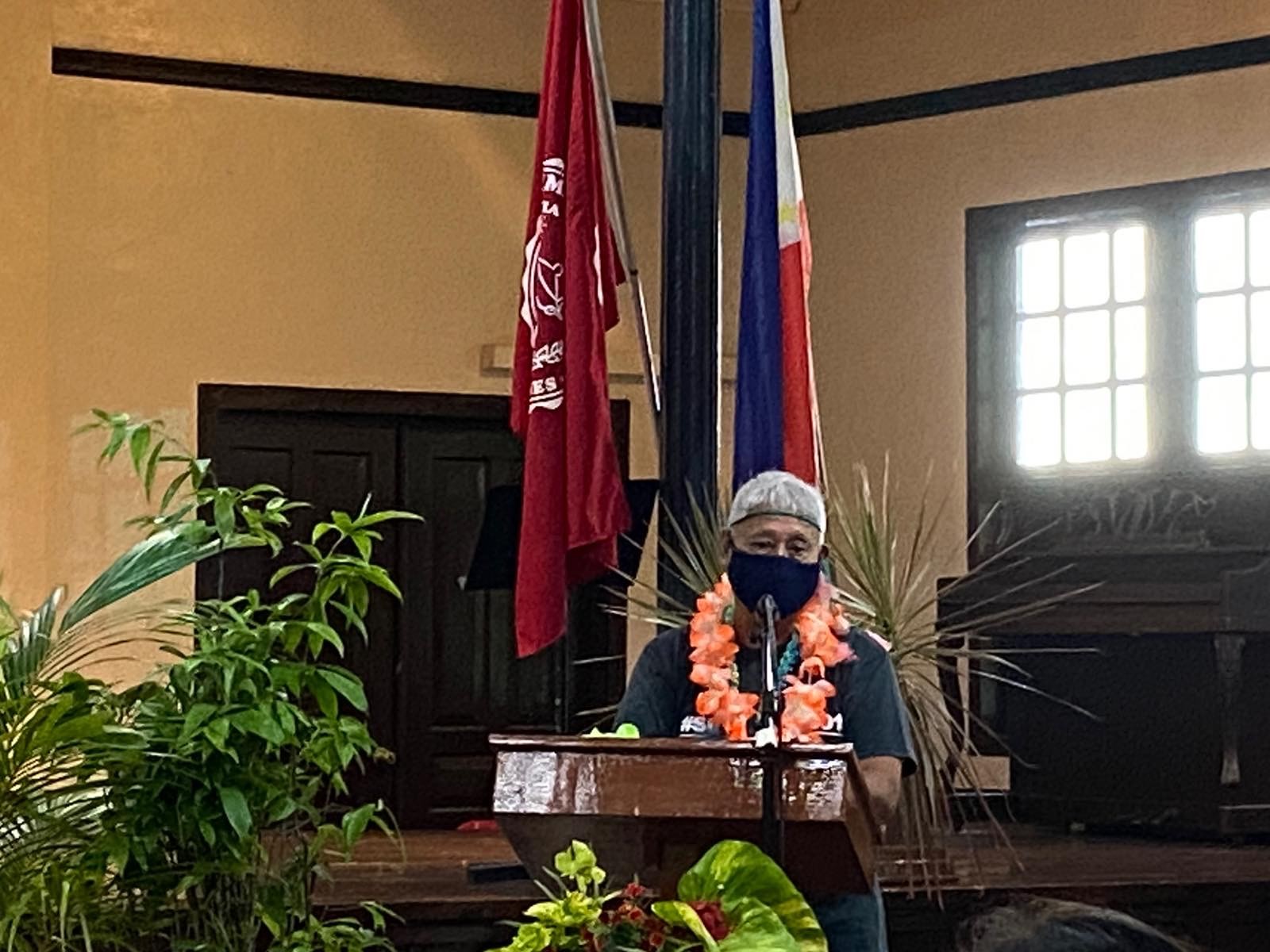 Alumni Update July 6 – 12, 2020
The Silliman Alumni Association, Inc. (SAAI) Dumaguete Chapter gave recognition to the Silliman University Institute of Environment & Marine Sciences (SUIEMS) and Mr. Leo G. Mamicpic as this year's KINAIYAHAN AWARDEES at a ceremony held last July 4, 2020, at the historic Silliman Hall.
It has always been a tradition of the Dumaguete Alumni Chapter to recognize individuals that have made a difference in environmental protection and conservation through the KINAIYAHAN AWARDS.  The recognition of SUIEMS is the alumni chapter's first-ever institutional award recipient. IEMS was cited for its many pioneering undertakings in environmental research, programs, and services globally extended to scholars, communities, and institutions since its incipience as a simple one-table field marine laboratory in the 1970s. IEMS Director, Dr. Janet S. Estacion received the award together with fellow IEMS colleague, Renato Claro L. Jadloc.
While Mr. Leo G. Mamicpic was cited for rendering community service centered on environmental concerns. Being a model of productive retirement, he makes statements by choosing to drive only an electric car, using rainwater harvested from rooftop catchments and a solar energy system installed at his Balay sa Bantayan residence. Mamicpic was also cited for his fearless voice and gift of communication which have influenced the success of many undertakings through the Friends of the Environment in Negros Oriental (FENOr).
Speakers during the awarding ceremony were Philippine National Scientist and Outstanding Sillimanian Awardee (OSA), Dr. Angel C. Alcala, and Silliman University President, Dr. Betty C. McCann. The presenter of the award were Dumaguete Alumni Chapter President, Gladys Rio-Malayang and Congresswoman Jocelyn Sy-Limkaichong together with the former Kinaiyahan awardees. A special Baybayon serenade was sung by the Peña-Reyes twins, Lorna R. Makil and Myrna R. Sweet.
Previous KINAIYAHAN awardees are Dr. Nona Calo, Congresswoman Belma Cabilao, Rene "Tatay Ite" Vendiola, Dr. Angel C. Alcala, Cecilia Hofmann, Ester Windler, Benjamin A. Bokingo (posthumous), the OCEAN 6, composed of 6 strong-willed women, Maru Rodriguez, Dr. Frances Yap, Sheila Omaguing, Florimae Barot-Datoy, and sisters Chesa and Monique Furbeyre and Dr. Ben S. Malayang III.