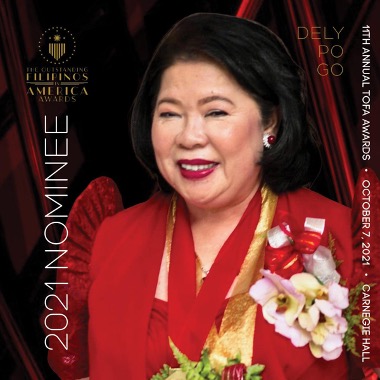 Alumni Update June 21 – 27, 2021
Dr. Dely Po-Go, Outstanding Sillimanian Awardee, has been nominated to The Outstanding Filipinos in America Awards (TOFA), held annually in New York during the Filipino American History Month celebration in October. The 11th Annual TOFA Awards will be held in person on October 7, 2021, with a live ceremony at Carnegie Hall's Weill Hall, home of the TOFA Awards since 2011.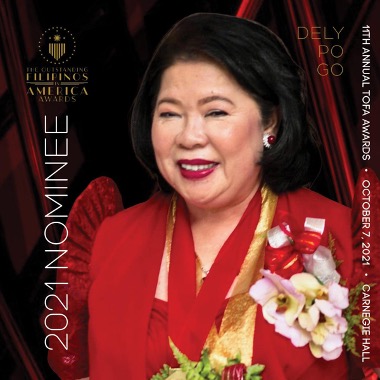 The blockbuster success of Po-Go as a nurse-entrepreneur reminds all of us that hard work and persistence do pay off.
The president of New Jersey-based Nursing Network is an Outstanding Sillimanian Awardee in the field of Entrepreneurship in Nursing (2013).
She took up BS Nursing at Silliman University and graduated in 1978. She pursued her doctorate degree at Fairleigh Dickinson University and acquired her Doctor of Nursing Practice degree, summa cum laude, in 2012.
Po-Go has received multiple awards throughout her career and was inducted to the Marquis Who's Who Lifetime Achievement in 2018 for career longevity, philanthropic endeavors, and lasting contributions to society.
She is also an active member of the Silliman University Alumni Association New York-New Jersey chapter (SUAA NY-NJ).