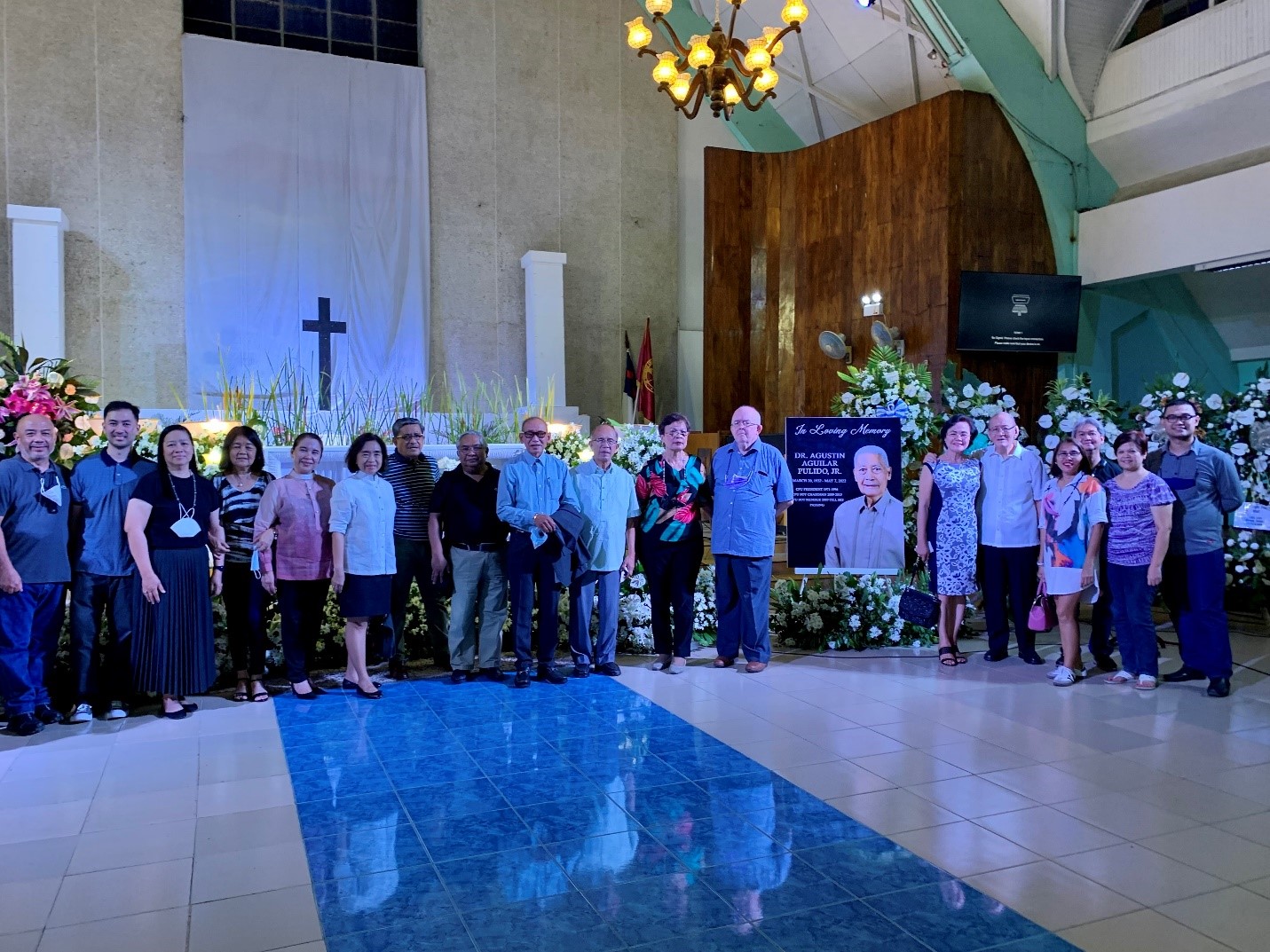 Alumni Update May 16 – 22, 2022
Silliman University (SU) and the Silliman Alumni Association, Inc. (SAAI) Iloilo Chapter's presence at the Dr. Agustin A. Pulido, Jr. vigil service led by Silliman University last May 11, 2022 and at the necrological service also held at the University Church, Central Philippine University (CPU), in Iloilo City, May 12, 2022 respectively, was an expression of love, respect and gratitude for the late, Dr. Agustin A. Pulido, Jr. a former Silliman University president (1996-2006), Outstanding Sillimanian Awardee (OSA 1971) and a current member of the SU Board of Trustees.
The SU Alumni and External Affairs in coordination with the Iloilo Alumni Chapter, through Palangging Padilla Verzosa and the Silliman University Church team, led by Rev. Leny I. Jovita, Dr. Elizabeth Susan V. Suarez, Rigel D. Suarez and Cheryl Lynn S. Antonio, made possible a beautiful and meaningful vigil service. SU officials present to pay their last respects were, SU Board of Trustees Chair, Mr. Ricardo A. Balbido, Jr., Atty. Fema Christina P. Sayson, BOT Secretary, and Trustee, Engr. Emmanuel D. Abellanosa. The rest of the Silliman group present were, Mr. Ruben N. Bokingo, Director, Alumni and External Affairs, Mrs. Yolanda Elenita Luz Valente-Maxino, Student Recruitment Officer, Atty. Mikhail Lee Maxino, Director for the Dr. Jovito R. Salonga Center for Law and Development and Joy V. Salatandre.