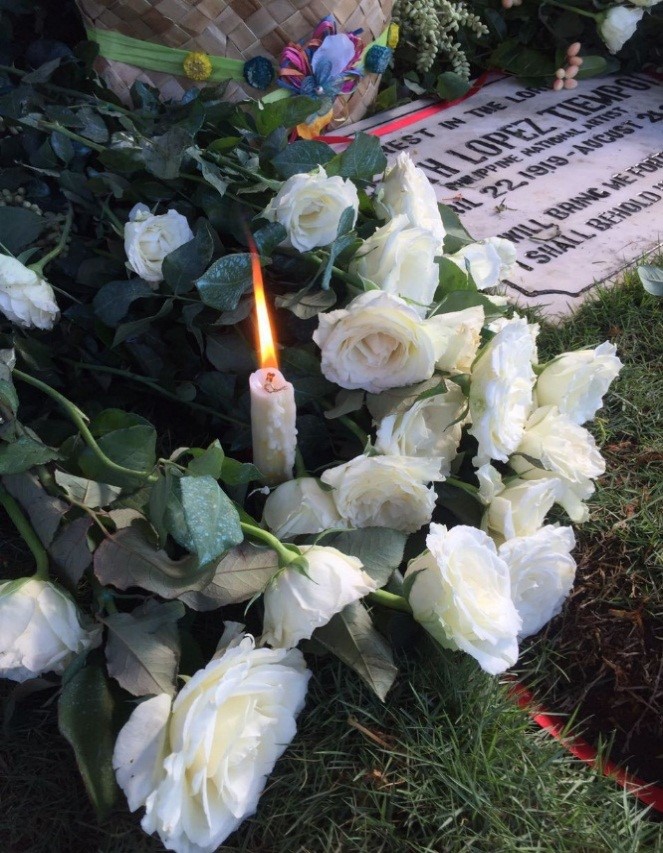 Alumni Updates April 22 – 28, 2019
National Artist Edith Lopez Tiempo's 100th birthday anniversary celebrated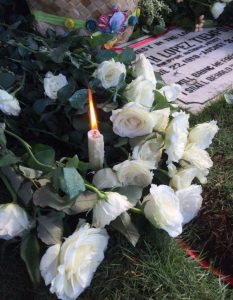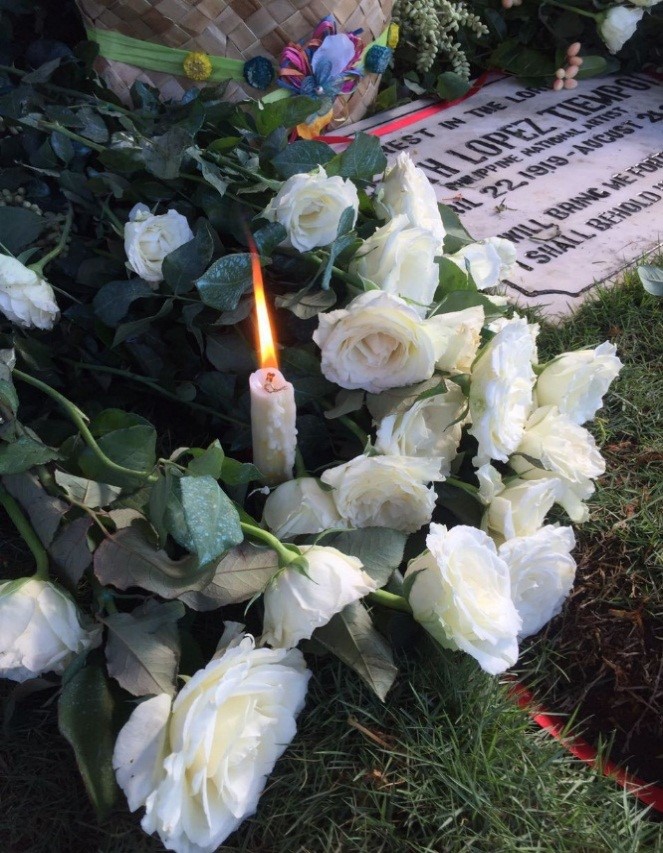 A graveside Memorial Service in honor of the late Philippine National Artist for Literature, Edith Lopez Tiempo, was held on her 100th birth anniversary last April 22 at the Dumaguete Memorial Park. The memorial service was a collaborative activity of the Silliman University (SU) Creative Writing Center, SU Culture & Arts Council, and the Silliman Alumni Association, Inc. (SAAI) Dumaguete Chapter.
On behalf of the Tiempo family, youngest son Maldon "Donny" L. Tiempo expressed his gratitude for keeping the memory of their mother and also of their father alive. The reading of Tiempo's poem Bonsai and the offering of 100 white roses highlighted the service, which was attended by SU President Dr. Betty Cernol-McCann, Dr. and Mrs. Ben S. Malayang III, Dumaguete Alumni Chapter President Leo G. Mamicpic, members of the SAAI Dumaguete Chapter, SU-CAC officials and former students of Edith L. Tiempo.
A poet, fictionist, teacher, and literary critic, Tiempo is regarded as one of the finest Filipino writers in English whose works are characterized by a remarkable fusion of style and substance, of craftsmanship and insight.
Together with her late husband Edilberto K. Tiempo, she founded and directed the Silliman National Writers Workshop in Dumaguete City. In the last 50 years, the Workshop has produced some of the country's best writers who have come to fondly call her "Mommy Edith." Both Edilberto and Edith are Outstanding Sillimanian Awardees in the field of Literature (1981/1989).
Tiempo's published works include the novels A Blade of Fern (1978), His Native Coast (1979), The Alien Corn (1992), One, Tilting Leaves (1995), and The Builder (2003); the poetry collections, The Tracks of Babylon and Other Poems (1966), and The Charmer's Box and Other Poems (1993); and the short story collection Abide, Joshua, and Other Stories (1964).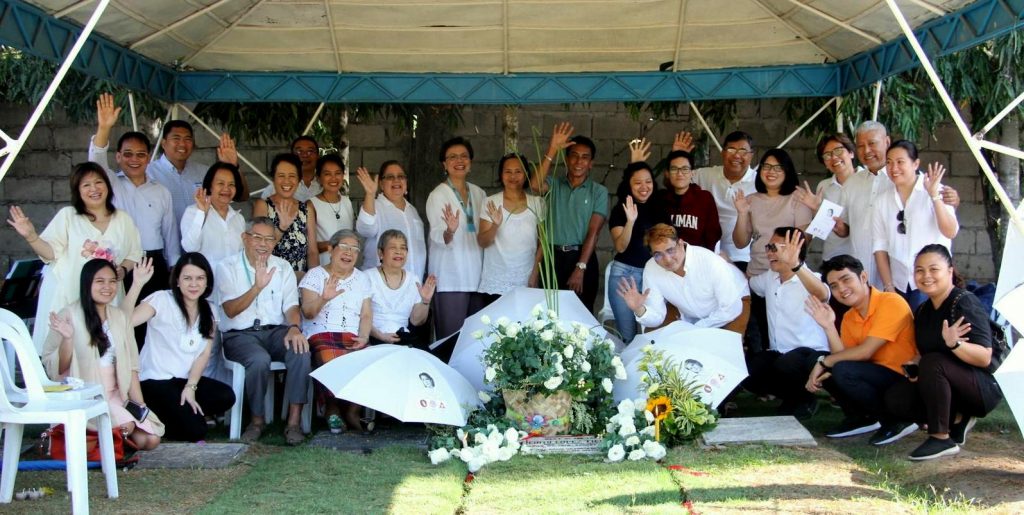 ---
Silliman Alumnus named APEC Engineer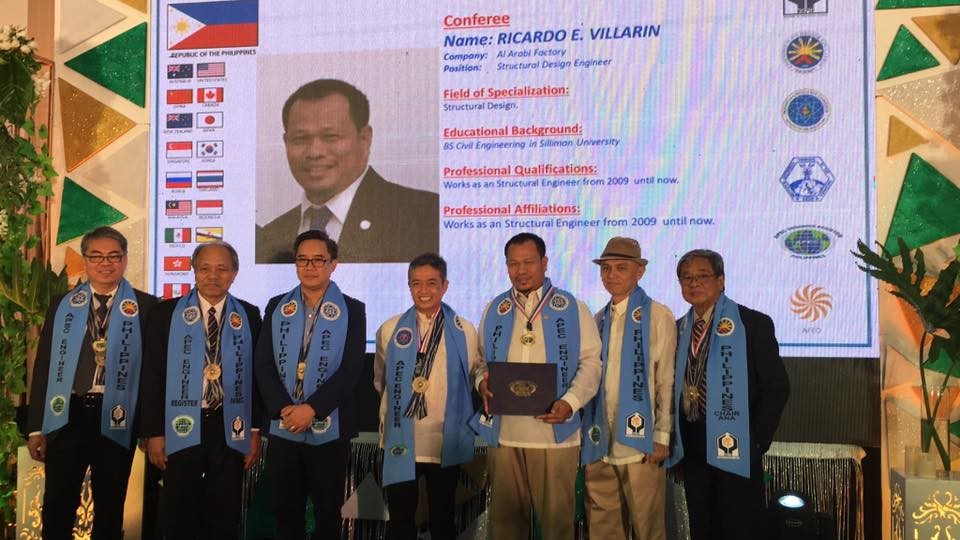 Silliman alumnus Engr. Ricardo E. Villarin Jr. (third from right) was recently conferred the title Asia Pacific Economic Cooperation (APEC) Engineer. The conferral was held last April 12 at Davao Marco Polo Hotel. A total of 48 engineers, mostly Overseas Filipino Workers (OFW), received the APEC conferral and their names are now listed in the APEC Engineer Register.
The intent of the APEC Engineer Register is to recognize equivalencies in the qualifications and experience of practicing professional engineers in the APEC participating economies and to facilitate trade in engineering services among those participating economies.
It is anticipated that engineers entered in the APEC Engineer Register will be granted a high degree of mutual exemption from further assessment when practicing in any of the participating economies.
Engr. Villarin graduated from Silliman University with the Bachelor of Science in Civil Engineering degree in 1992. For the last 20 years he worked abroad and is now based in Dasmariñas City, Cavite.
---
Update your alumni records on-line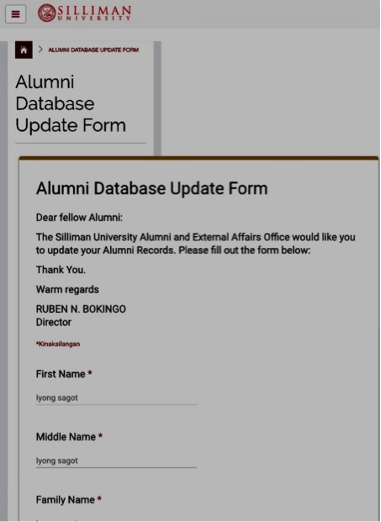 We are encouraging all alumni to update their records with the Office of Alumni and External Affairs using the online form. The form may also be downloaded and mailed to us directly. Click here to access the online form or you may use the link below: