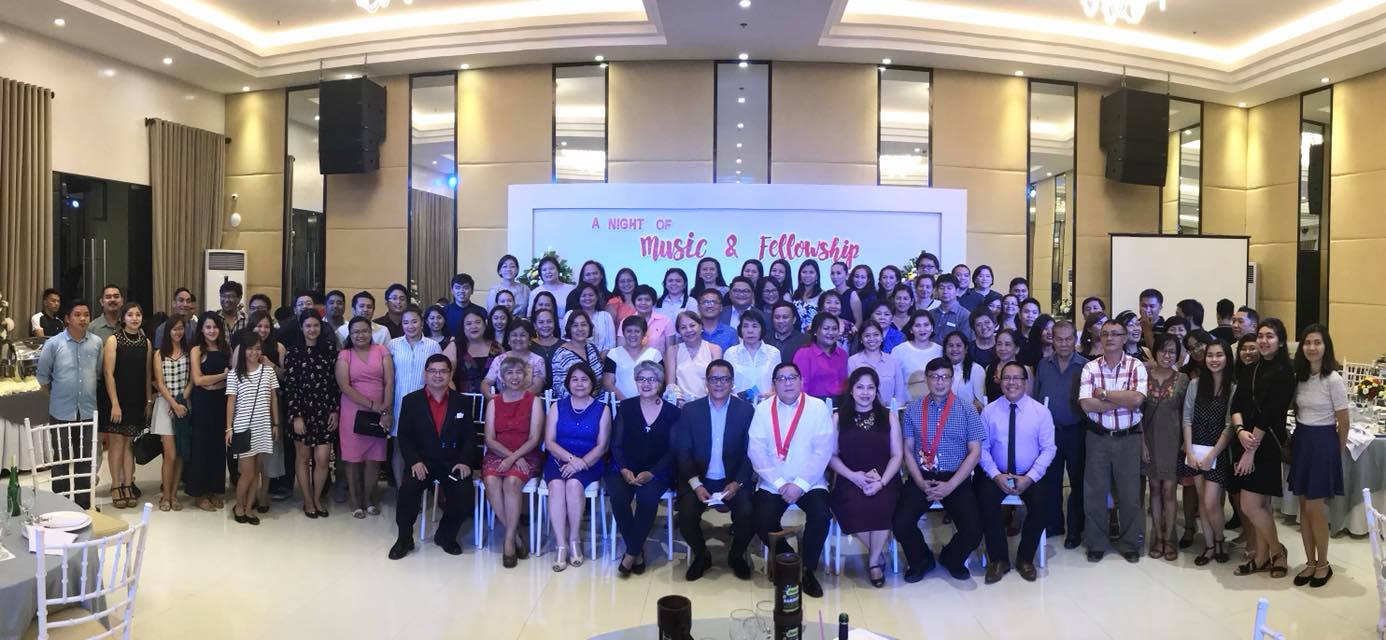 Alumni Updates (November 6-12)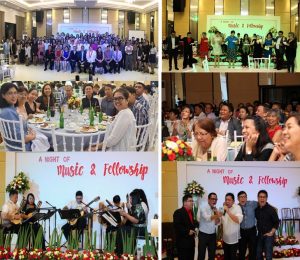 The Silliman Alumni Association Inc. (SAAI) Zamboanga del Norte, Dipolog and Dapitan Alumni ZNDIDA Chapter, gathered together in a "A Night of Music and Fellowship" last October 28, 2017 at Missio Hei Hotel in Dipolog City.
It was a four-part event rolled into one: a fund-raiser dinner for the chapter, the formal oath-taking of the chapter's officers and directors, a concert featuring the musical performance of SU's Kwerdas, and a fellowship among Silliman Alumni.  There was an overwhelming response from the Silliman alumni in the area, with around 150 alumni and friends in attendance.
The gathering was graced by the SAAI President Dr. Hilario Abel B. Gomez; SAAI Immediate Past President Atty. M. Mikhail Lee L. Maxino and Silliman Trustee Atty. Grace A. Sumalpong, who also hails from Dipolog City.
The newly elected officers of SAAI-ZNDIDA Chapter took their oath before Silliman University Trustee Atty. Grace A. Sumalpong.  The chapter officers are: Engr. Rey A. Hamoy – president; Petruck G. Macute – vice president; Lennie S. Lacaya – secretary; Ruby Myla F. Orillan – treasurer; Meriam B. Ibaoc – auditor; Raymond Chris Maribojoc and Philetta Aves-Tiempo – information officers; Dr. Bless Amatong and Eduardo Mira – business and social managers. The Board of Directors are: Dr. Juanita D. Amatong, Evelyn Luna, Elena Abad, Hermila Avenido and Rowena B. Eguia.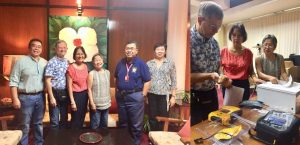 Silliman University Alumni and Friends of San Diego – Chapter President, Dr. Louella Dollar-Perrin is pleased to announce their donation of an Automated External Defibrillator (AED) to Silliman University. The San Diego alumni chapter's immediate past President, Dinah Peñaflorida, who initiated the project, personally handed over the AED unit to Vice President for Development Prof. Jane Annette L. Belarmino last November 7.
The AED is a portable electronic device that automatically diagnoses the life-threatening cardiac arrhythmias of ventricular fibrillation and pulseless ventricular tachycardia in a patient, and is able to treat them through defibrillation, the application of electrical therapy which stops the arrhythmia, allowing the heart to reestablish an effective rhythm. The donation, a Defibtech Lifeline View AED, has simple audio and visual commands, and is designed to be used by laypersons.
A demonstration-training on the AEDs proper use and safekeeping was conducted by Nursing alumna and US-based nursing professor Dinah Peñaflorida with volunteer friends of the San Diego Alumni Chapter, Dr. Steve Hadwiger and his wife Mariquit Calunsod-Hadwiger, who are retired professors of nursing at Truman State University. The demonstration-training was held November 9 at the William Barry Thompson Hall and was attended by representatives from the different units of the University.