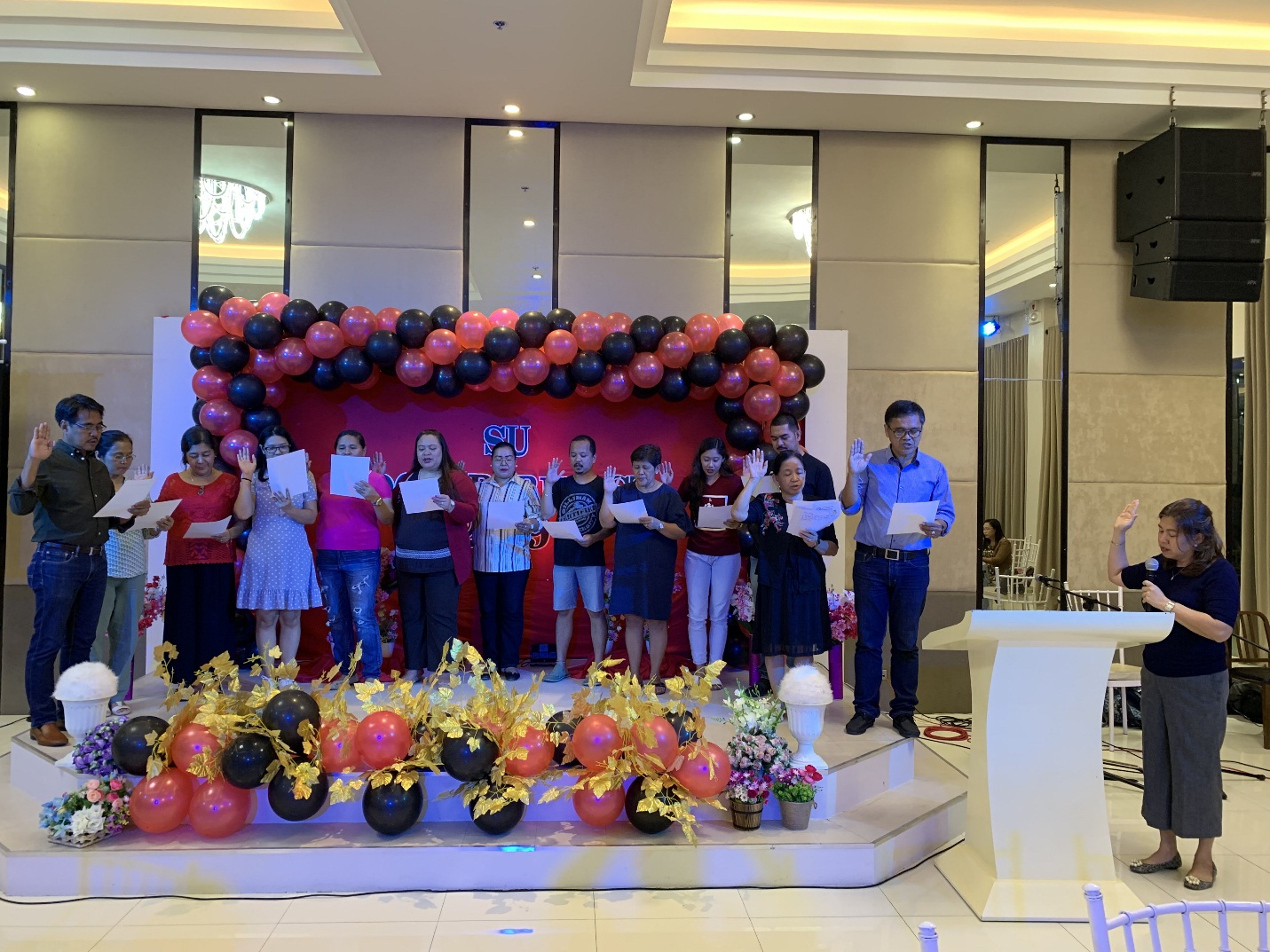 Alumni Updates October 14 – 20, 2019
ZNDIDA officers take oath
The newly elected officers of the Zamboanga del Norte, Dipolog, Dapitan (ZNDIDA) Silliman Alumni Chapter took their oath of office in a gathering held last October 19, 2019 at the Missio Dei Hotel.
Silliman Alumni Association Inc. (SAAI) Vice President Yasmin M. Alih, administered the ceremony during the alumni gathering while Alumni and External Affairs Director, Ruben N. Bokingo, representing Silliman University, as guest speaker.
The chapter's new officers are: Michael M. Documento, Jr., president; Robert I. Poculan III, vice president; Meriam B. Ibaoc, secretary; Inna Carilind Lo, treasurer; Anne Sumalpong-Etcubanas, auditor; and Oryza B. Andolero, information officer.
Chapter Committee members include:  Mark Jasper G. Cielo, Grecelyn E. Balladares, and Jonathan Redillas, program committee; Horacio Velasco, Nagashima Han, and Chester Velasco, ways and means committee; Darla Morandarte and Janette P. Plazos, search and evaluation committee; Thea Borborol, Blandina P. Realiza and Erlinda Cartagena, membership committee; and Mario Rio Abdon, Corina Camazo and Emmanuel Cantilla, community relations committee.