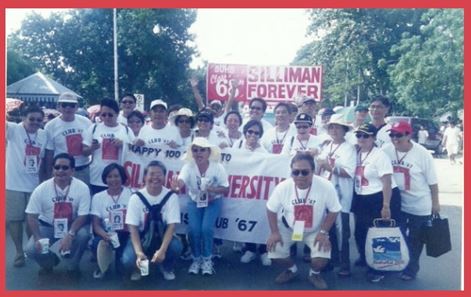 Alumni Updates (September 25-October 1)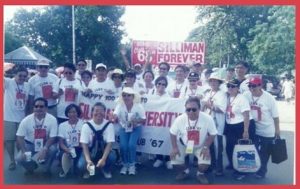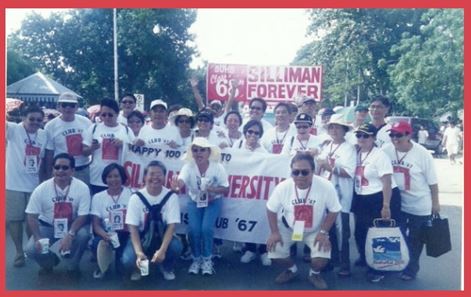 The Silliman University High School Class of 1967 who just celebrated their 50th during the Founders Day last August recently launched their web address: suhs-class1967.org. The new web address is primarily intended for batch mates, in order that they continue to keep in touch with one another and reach out to those who have not been in the loop. It also provides an opportunity for members of SUHS 1967 to share their pictures, videos, messages, and other materials evoke memories of good old high school days. Members of SUHS 1967 are encouraged to visit the website and leave a note.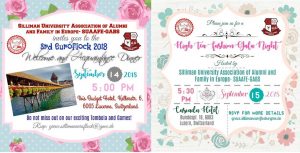 All Sillimanians are urged to save the date as early as for now 3rd EUROFLOCK taking place on September 13 to 16, 2018 in Lucerne, Switzerland. The EUROFLOCK is organized by the Silliman University Association of Alumni and Family in Europe (SUAAFE-GABS), which covers Germany, Austria, Belgium, Netherlands, Luxemburg and Switzerland.
The official venues for the alumni gathering are the Cascada Hotel, in Bundesplatz 18, CH-6003 and Ibis Budget Hotel, Kellerstr 6, 6005 in Lucerne, Switzerland.  Registration details will be made available later.
EUROFLOCK is a convergence of alumni coming from all over Europe to celebrate Silliman University's Founders Day. The first EUROFLOCK was held in Berlin, Germany in 2014. After its success, the organizers were inspired to turn this alumni gathering into a biennial event. The second EUROFLOCK was held in Dublin, Ireland last September 30 to October 2, 2016. EUROFLOCK is also supported by three other alumni chapters: SUAA-United Kingdom, SUAA Ireland and Northern Ireland, and SUAA-Norway. For details on the upcoming EUROFLOCK, connect with Grace Auza Ada Genge through Facebook https://www.facebook.com/graceauza.adag.
IN MEMORIAM: Nestor R. Canoy (Pre-Med '48) on July 27, 2017; Mildred de Barras-Abragan (BS Pre Med '64) on August 4, 2017; Elmo F. de Rosario (AB '68) on August 12, 2017; Renato L. Monding (BSA '74) on September 4, 2017; Ruel C. Namocatcat (AB Socio '77) on September 7, 2017; Lindsay Cecilia S. Portugaleza (Elem '10, HS '14, BS Entrep '17) on September 9, 2017; Andres R. Tan (BBA '55) on September 24, 2017; Dionesio T. Baseleres (BJ '72) on September 25, 2017.
The Alumni and External Affairs office continue to invite our alumni to update the University's Alumni Database through this link: http://su.edu.ph/page/282-alumni-database-upda