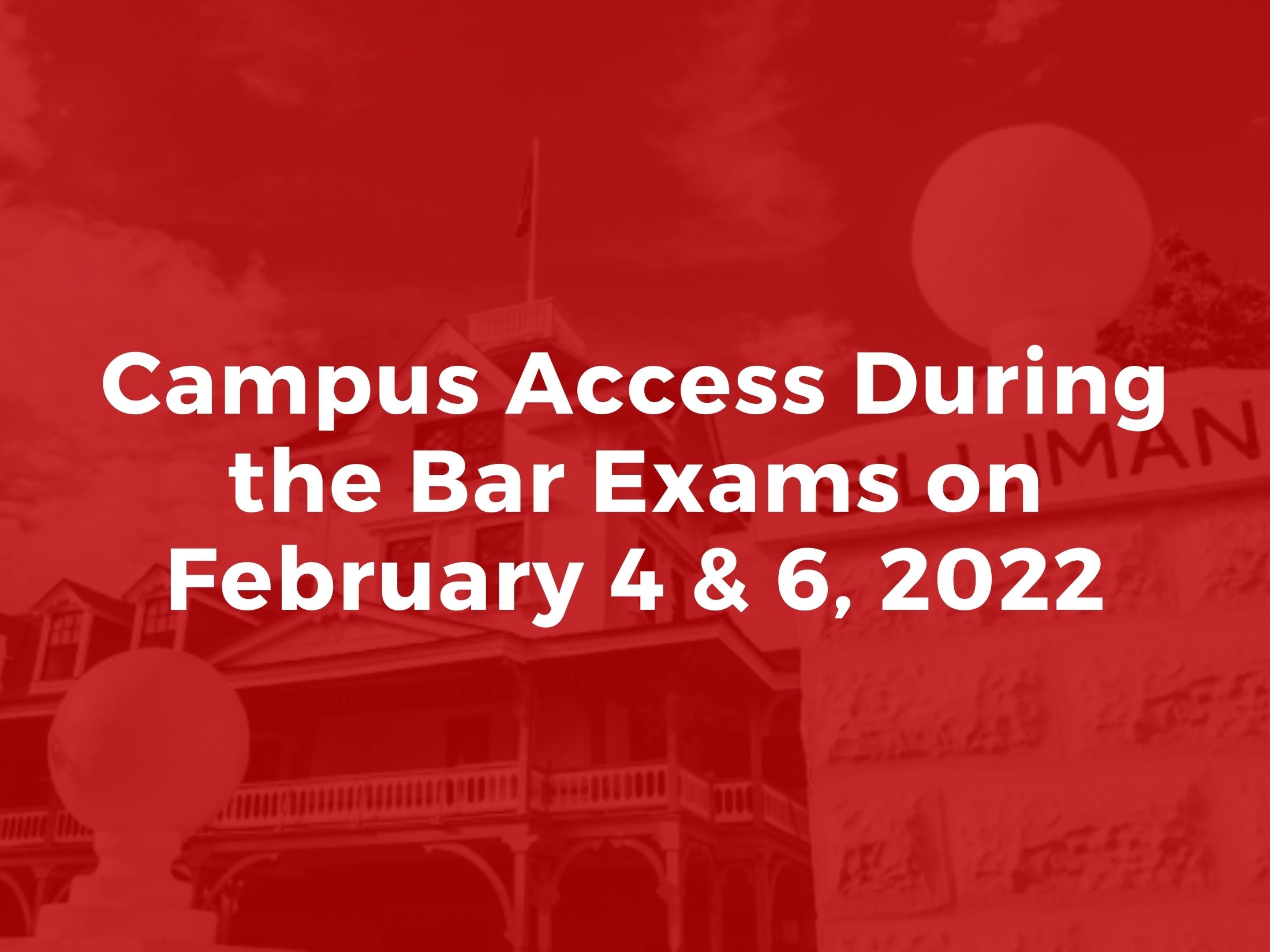 Announcement: Campus Access During the Bar Exams on February 4 & 6, 2022
The Supreme Court has chosen Silliman University as one of the testing centers for the 2020 and 2021 Bar Examinations which will be held on February 4 and 6, 2022. The following buildings will be utilized as examination areas: Ausejo Hall, Katipunan Hall and the CBA Building.
Beginning February 3 (Thursday) and up to February 6 (Sunday), only examinees and personnel authorized by the Supreme Court will be allowed to enter the Langheim road gate near Katipunan Hall. Direct pedestrian access to the testing site from within the campus will also not be permitted. Security barriers will be placed at the junction in front of Barry Thompson Hall.
Campus residents and university personnel who work outside of the bar exam security perimeter will be allowed to pass and exit through the Laguna gate. Everyone is directed to have their identification cards ready in the event it is asked by security personnel. University security personnel will be on-site to assist.
Hibbard Avenue starting at KATADA road junction up to CHANNON gate will be closed to vehicular and pedestrian traffic on February 4 and 6, 2022 (Friday and Sunday).
For inquiries, contact:
Security Office: (035) 422 6002 local 299
OIP: (035) 422 6002 local 230