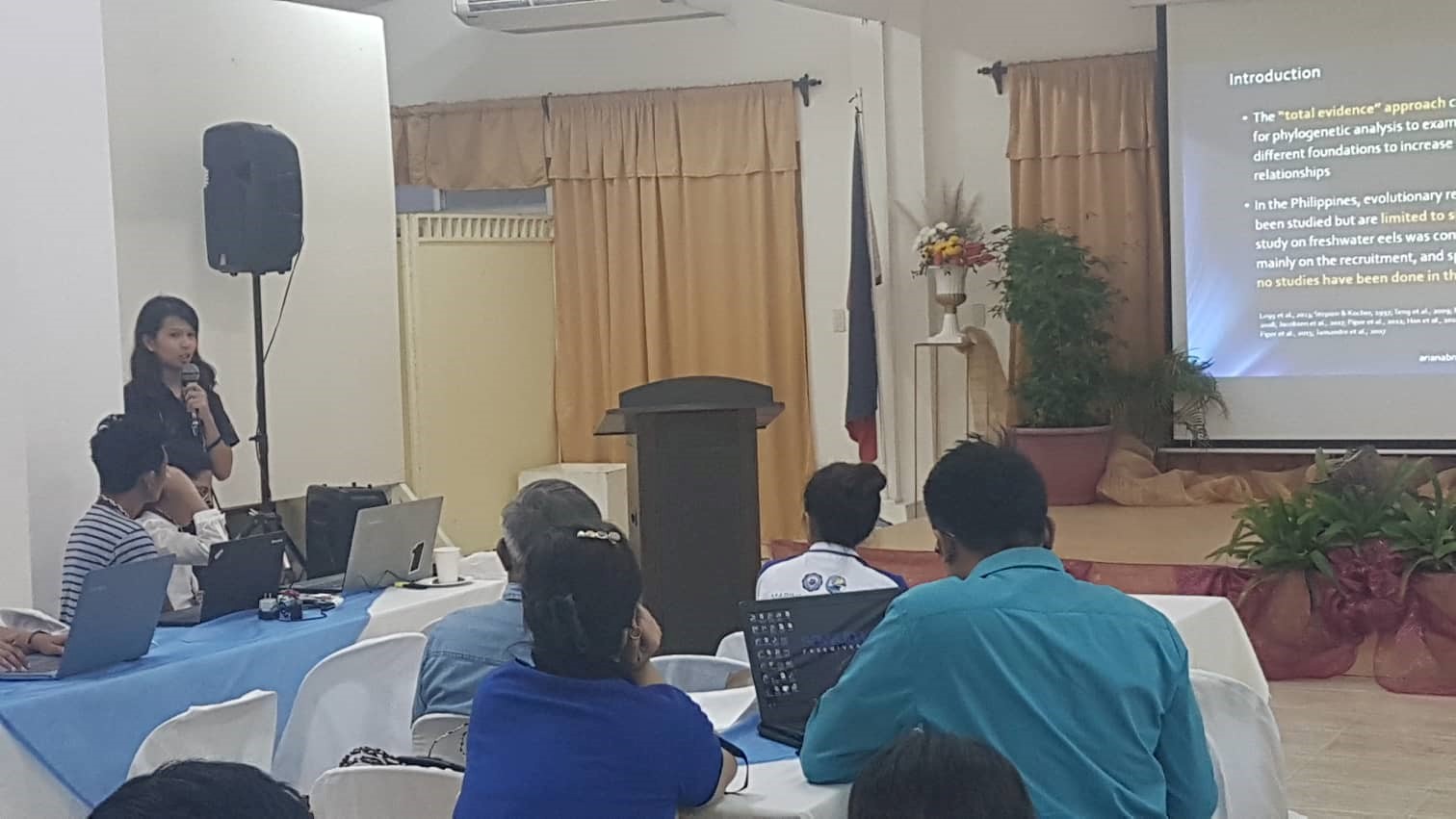 Biology student, faculty present research at 51st FIMFS National Convention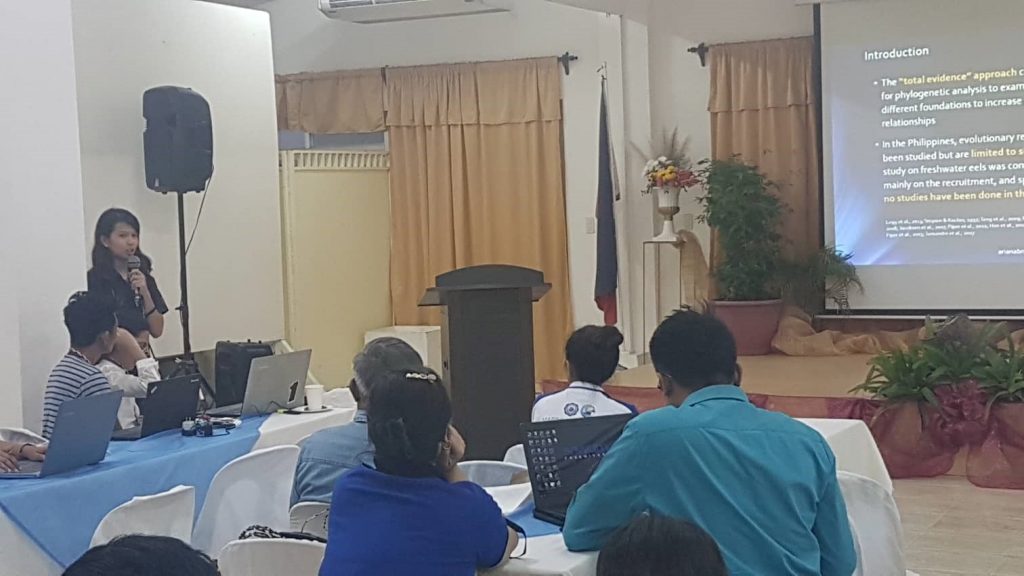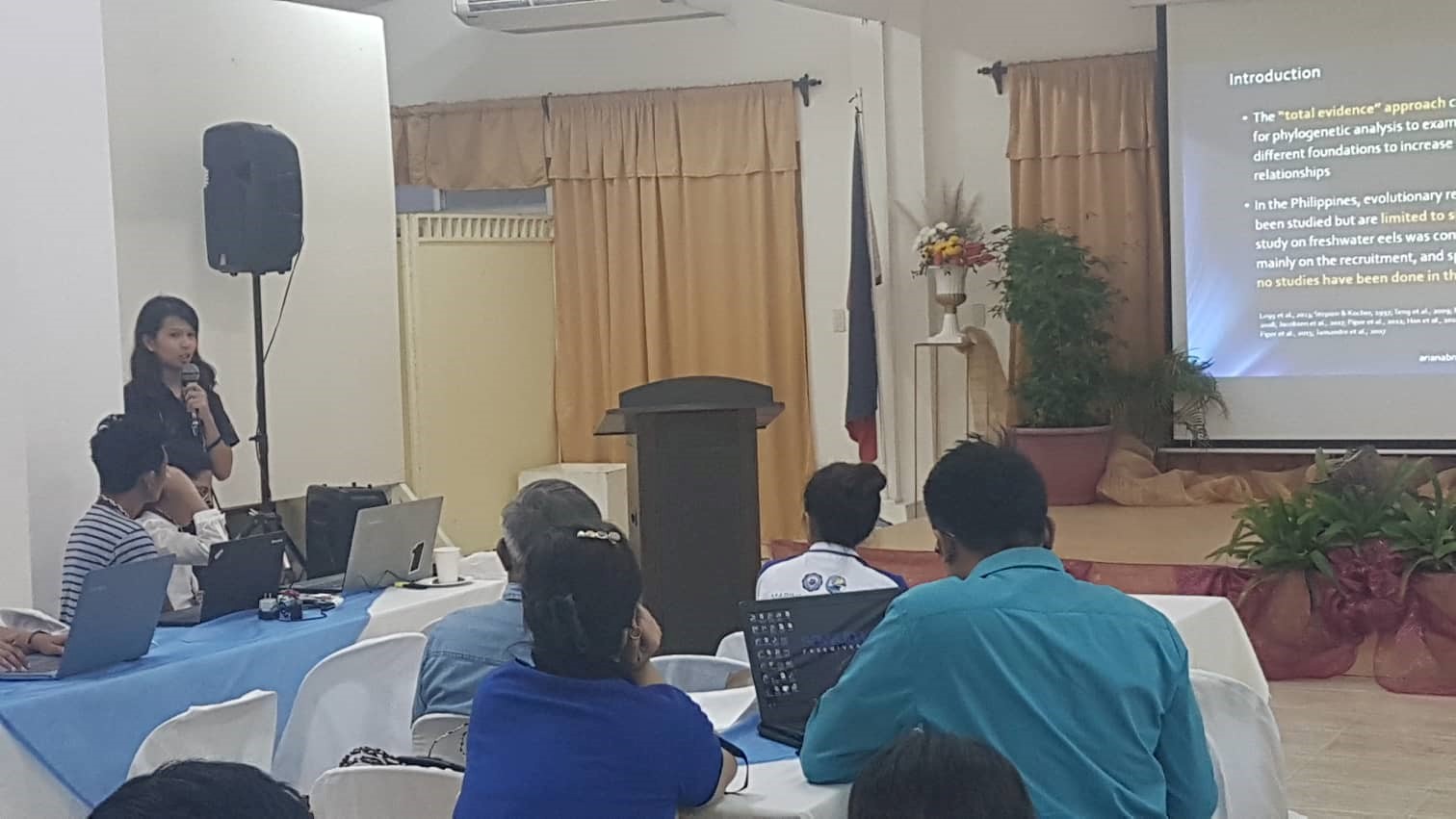 Ariana Gabrielle B. Melgar, an MS in Biology student, and Dr. Robert S. Guino-o II, research adviser, presented their research at the 51st National Convention of the Federation of Institutions for Marine and Freshwater Sciences (FIMFS), Oct. 16-18 at Southern Leyte State University.
Melgar presented a study on The Phylogenetic Relationships of Philippine Freshwater Anguillid Eels Based on CO1 Gene.
Guino-o, on the other hand, presented Silliman University's study, A Spatio-Temporal Analysis of the Settlement Behavior and Resiliency of Communities Along the Ocoy River System in Negros Oriental, Philippines.
The interdisciplinary study, funded by the Oscar M. Lopez Center for Climate Change and Adaptation and Disaster Risk Management Foundation, Inc., was led by Dr. Jorge A. Emmanuel as project leader, along with Dr. Enrique G. Oracion as sociological/anthropological component leader; Guino-o as biological/chemical component leader; and Dr. Dave E. Marcial as informatics component leader.