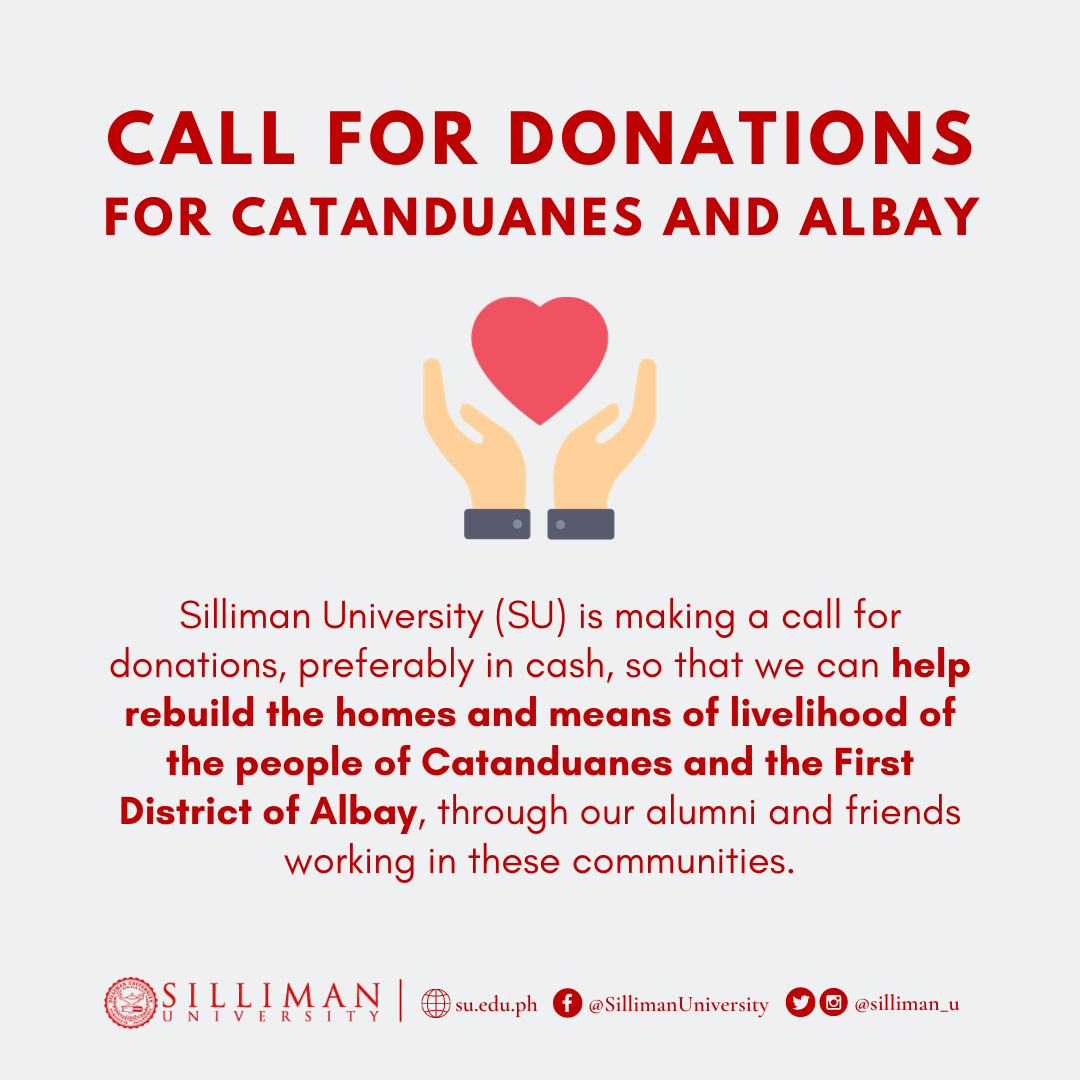 CALL FOR DONATIONS FOR CATANDUANES AND ALBAY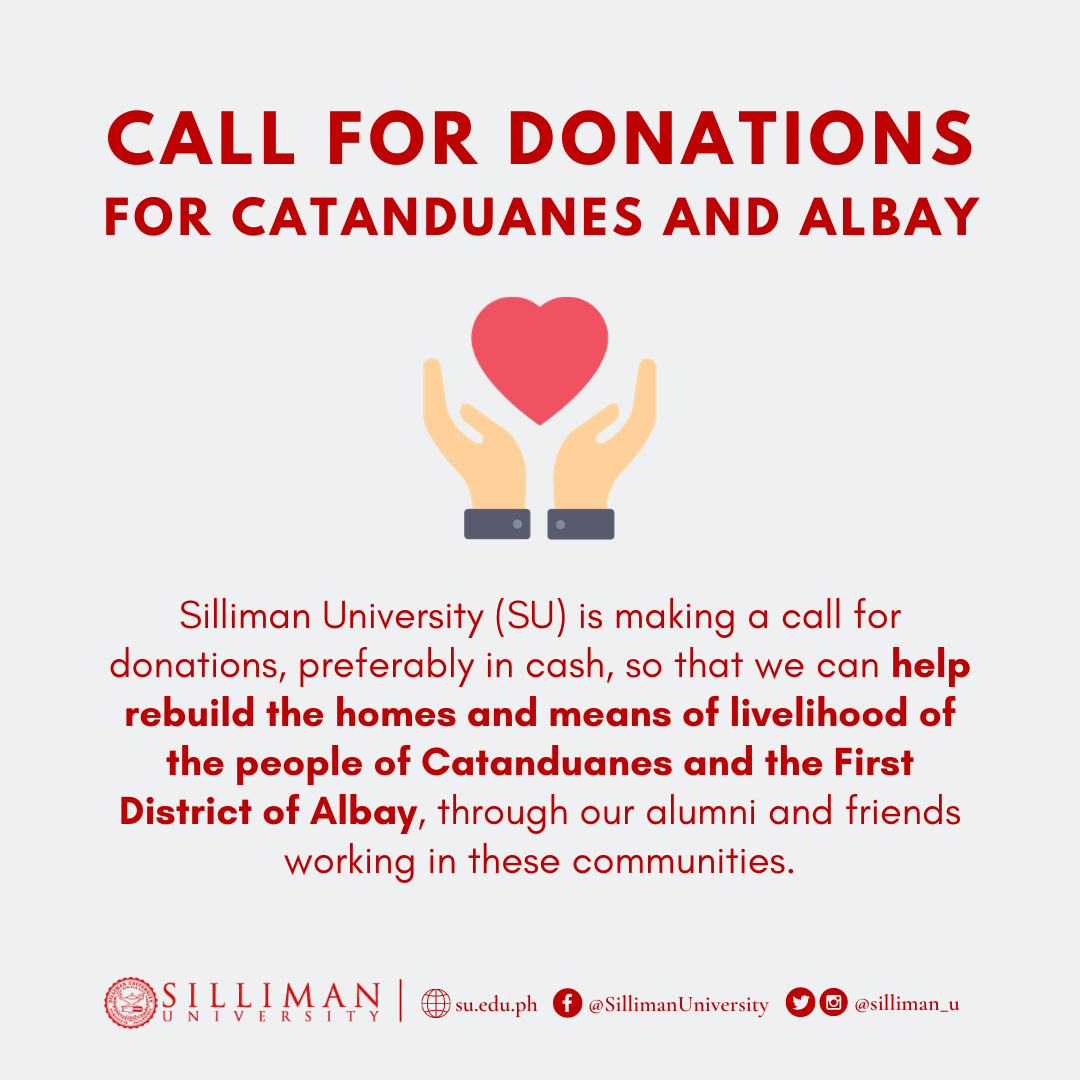 The province of Catanduanes and Albay were among those in the path of Typhoons Rolly last November 1, 2020 and Ulysses last November 11, 2020. According to government departments in reports by the Philippine Daily Inquirer, these typhoons left at least 26 dead, with nearly 60,000 persons still in evacuation centers; agriculture and infrastructure damage worth around PhP 6 billion.
In this connection, Silliman University is making a call for donations, preferably in cash, so that we can help rebuild the homes and means of livelihood of the people of Catanduanes and the First District of Albay, through our alumni and friends working in these communities.
Rev. Limuel Igdanes, minister of South Bicol Conference, and several church workers are among the Silliman alumni serving the churches in these two provinces hit by these typhoons. They are working with the different church organizations to fund the most urgent needs of the victims of Rolly and Ulysses.
We call on our alumni and friends for support. We welcome any amount you can spare and contribute to the fund we are collecting for.
How to Send Your Contributions
Donations may be made directly to Silliman University (payee) via any of the banks listed below.
For us to trace donations deposited in any of these banks, please observe the following: (1) send through email a PDF of the validated deposit slip to [email protected], cc to [email protected]; (2) write "Continuing Calamity Response Program Donation"; and (3) indicate in the email (a) the purpose of the deposit, (b) full name of the donor, and (c) address and contact number of the donor.
Bank of the Philippine Islands (BPI)
Perdices Branch, Dumaguete City
Dollar Account: 1084-0273-47 | BOPIPHMM
Bank of the Philippines Islands (BPI)
San Jose Branch, Dumaguete City
Peso Account: 9215-8032-25 | BOPIPHMM
Banco de Oro (BDO)
Silliman Campus Branch, Dumaguete City
Peso Account: 80400-000-63 | BNORPHMM
Through the Office of the Vice President for Development, the University will issue official receipts to our donors. A report will be released to the public on updates on the utilization of the donated funds under this Program.
Please let us know how we may further facilitate your engagement in the "Continuing Calamity Response Program" of Silliman. Feel free to e-mail us at [email protected], or call us at + 63 35 422 6002 local 223/224. You may also get in touch with Dr. Jeaneth Faller, Dean of the Divinity School at [email protected] or [email protected].
The spirit of service at Silliman lives on.