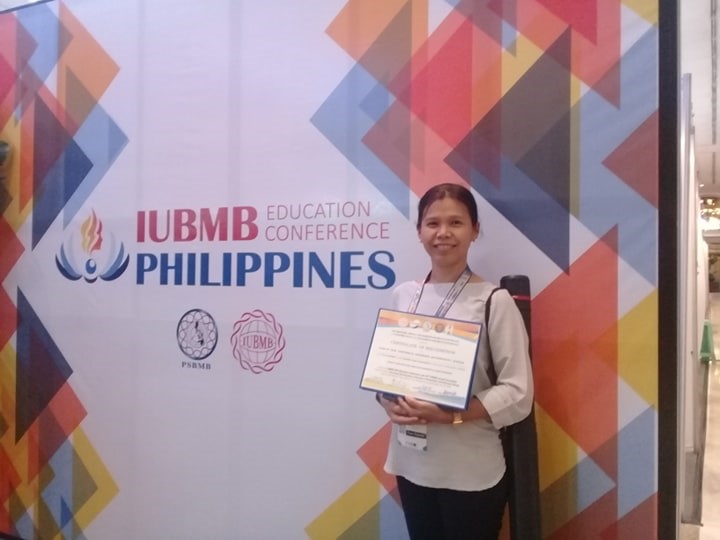 Chem faculty wins best research poster in biochem confab
Dr. Flora M. Yrad, Silliman University (SU) Chemistry Department faculty, won first place in the Biotechnology category for her research poster "Dengue-1 RNA Detection using gold nanoparticle-based biosensor," which she presented during the International Union of Biochemistry and Molecular Biology (IUBMB) 2019 Education Conference and 44th Philippine Society of Biochemistry and Molecular Biology (PSBMB) Annual Convention, Nov. 13-15 in Manila City.
"May this award bring inspiration to the Silliman community to engage in research, participate in scientific conferences, and make Silliman visible to the research world," said Yrad.
Yrad did her research at Michigan State University in Michigan, USA, where she was hosted by the Nano-Biosensors Laboratory under the supervision of its Program Director and 2013 Outstanding Sillimanian Award recipient, Dr. Evangelyn C. Alocilja.