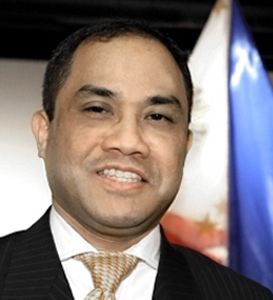 A Steward of People: Francisco Noel R. Fernandez III
Francisco Noel R. Fernandez III's proclivity for discipline, hard-work, and excellence was evident even when he was in Silliman University High School (SUHS). As a student, he was engaged in many activities that contributed to his holistic development: he was corps commander of the Citizens Army Training, an assemblyman of the Student Government, an active member of the Christian Youth Fellowship, among others.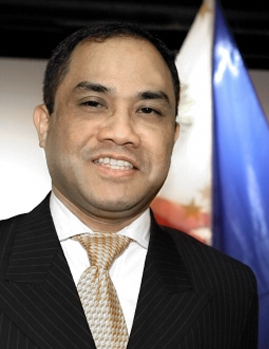 After graduating from SUHS in 1985, he was admitted to the University of the Philippines, where he earned his bachelor's degree in Political Science and later a bachelor's degree in Law. While admission to these programs is an indication of scholastic aptitude, he proved his academic prowess further by topping the Philippine Bar Exam in 1994 and then acing the Foreign Service Examination conducted by the Department of Foreign Affairs (DFA). Since then, he has carved an illustrious career in foreign affairs and diplomacy.
He has served the DFA in different capacities and his contributions to different posts have always been recognized. When he was a diplomat in China, he was credited for helping draft many agreements that led to what is known as the Golden Age of Relations between the Philippines and People's Republic of China. When he was assigned in London, he represented the country in the International Maritime Organization.
However, his strongest suit as a diplomat is his heart for the Filipino workers. He has championed the poor and the oppressed, assisting overseas foreign workers get out of distressing situations like poor working conditions, human trafficking, etc. He has facilitated massive evacuations of Filipino workers in hazardous places plagued by war and pandemic.
For his competent stewardship of the Filipinos overseas and sterling performance as a representative of the country in the international stage, Silliman University recognizes Fernandez as an Outstanding Sillimanian in the field of International Relations and Diplomacy.