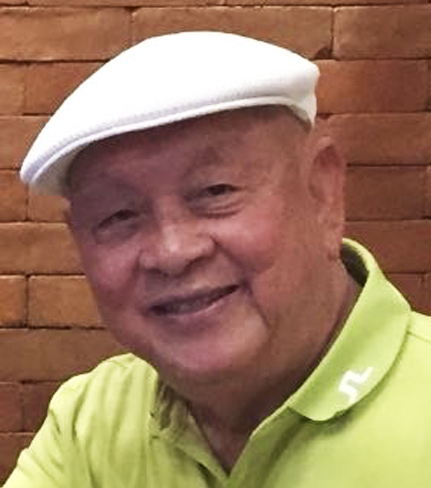 Mariano C. Lao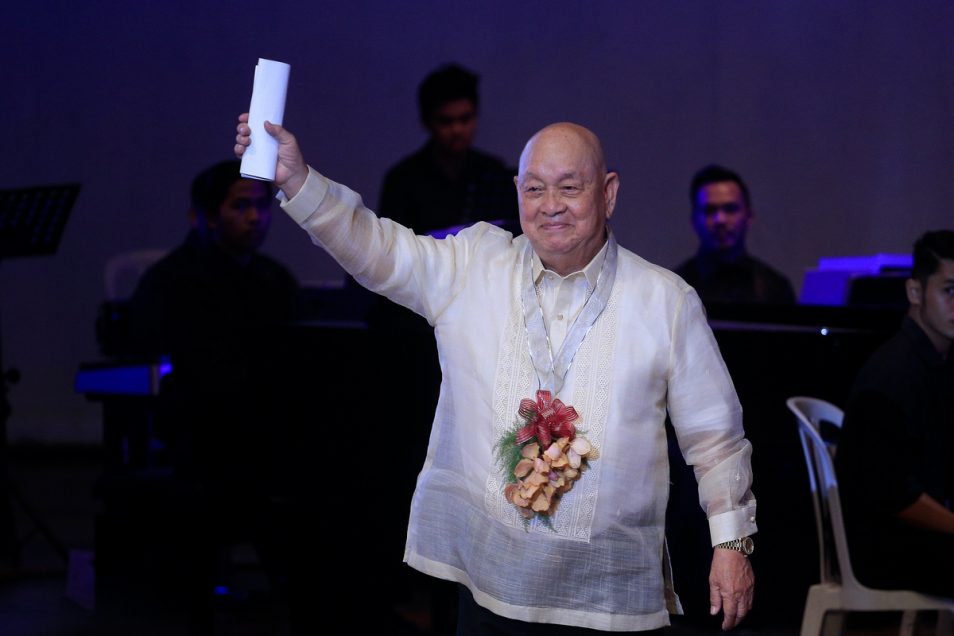 As he tells it, Mariano C. Lao was an "irrepressible juvenile" who was sent to Silliman by his father. His parent was losing hope in his sixteen-year old son and warned him that it was his last chance to change his ways; otherwise, he would be condemned to a life of minding their sari-sari store in Catbalogan, Samar.
Life in a Silliman dormitory with its strict rules and discipline proved difficult for young Mariano. He enjoyed the extra-curricular weight-lifting class of eminent ornithologist Prof. Dioscoro Rabor, but his grades were failing. Forced to leave the dorm in his junior year, he was taken in by the faculty couple, biologists Dioscoro and Lina Rabor. In the Rabor home, Mr. Lao learned to develop patience and respect for others in interpersonal relationships.  He also built up his self-discipline and self-pride when he joined Prof. Rabor's field expeditions to collect specimens for science.
Mr. Lao obtained his high school diploma in 1957, but his sense of achievement was dashed when a big fire in Catbalogan completely burned down everything his family owned. As the eldest of seven siblings, Mr. Lao felt it was his responsibility to help his family recover from their misfortune.  With only eighteen pesos in his pocket, he stowed away on a ship bound for Manila where he hoped to find employment.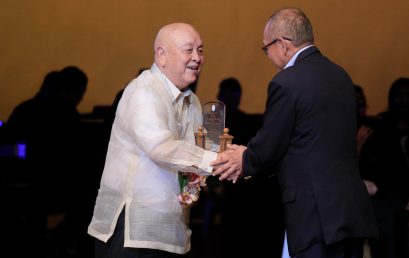 The first job he found was at a construction supply store which he said was marked by hunger, abuse, and insults and taking turns with co-workers in sleeping because sleeping facilities were not enough. He then worked at odd jobs in Manila including a difficult stint as a door-to-door salesman when people slammed doors in his face, and yelled insults at him for bothering them. He refused to be daunted and sometimes found comfort in the words of the Silliman Song: "And the faith and truth she gave us will remain our guiding star."
In time, his patience and perseverance paid off and he began to reap success in selling household items such as refrigerators, fans, and radios. He realized that he had a talent for selling which would help him gain a better life. By hard work, determination, and perseverance he became the top salesman of Atlantic Pulp and Paper Corp. in a few months so that his employer offered him the position of Sales Manager. He graciously turned it down because he had his own plans that included having his own business. Proctor and Gamble also hired him and valued his success in sales.
In the late 1960's he started a modest packaging venture which slowly evolved into a lucrative export business.  He founded the Stampak Group of Companies with himself as Chairman.  Stampak became the country's largest exporter of rattan furniture and accessories, a full handicraft line, with linkages to hundreds of suppliers. Through Stampak, Philippine products reached major international retailers in the U.S. (Walmart and Target), Italy (La Renacente), France (Galaries Lafeyete), Spain (El Corte Ingles) and Germany (Karstadt and Kaufhaf).  Twenty-three years after it was established, Sstampak received the Golden Shell Award, the highest award conferred by the Department of Trade and Industry (DTI) and Citem for pioneering in the export of Philippine handicrafts to the European market.
A caring employer, Mr. Lao has helped many families over the years, providing meaningful long-term employment for breadwinners. Mr. Lao's other interests include an appreciation for culture and the arts; he has built a notable art collection that he shares with the public through museum loans and as gifts to institutions.
Mr. Lao returned to Silliman in 2007 to attend the 50th anniversary of his high school graduation, thus starting yearly visits to his alma mater.  In 2010 he created a scholarship foundation for High School students from poor families who demonstrate exemplary intelligence and effort in their studies.  Starting in 2010 and every year thereafter until 2035, scholarships would be awarded to eight student scholars. The scholarship fund, previously named after his former benefactor Mrs. Lina F. Rabor, is known today as the Mariano and Lina Lao Scholarship (Lina being also the name of his wife). Some of his scholars have completed their college studies and are now licensed professionals.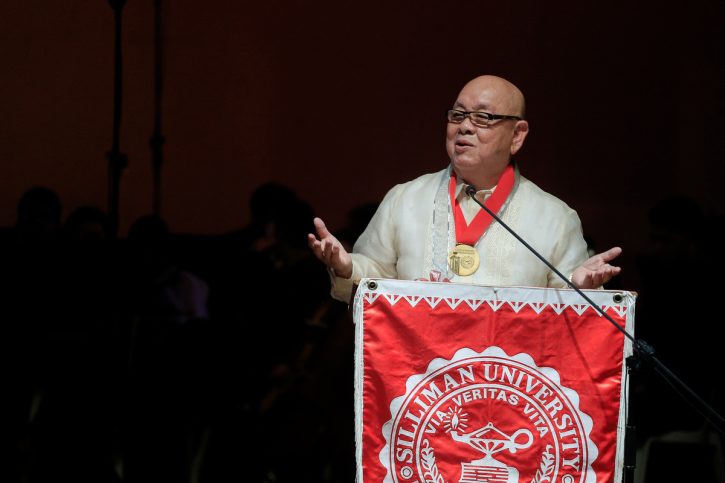 Other significant donations of Mr. Lao in 2017 are the Mariano and Lina Lao Activity Center, a two-storey structure for extra-curricular activities, and the Mariano Lao Technology Laboratory for Innovation, Creation, and Inventions (ICI) on the High School campus.
Mariano C. Lao, the irrepressible juvenile who was born 83 years ago in Amoy, China but grew up in the Philippines, has been inducted to the Order of Horace Brinsmade Silliman (OHBS), the highest public recognition and expression of gratitude that the University confers on its donors and gift givers who follow the determined spirit of generosity of the man after whom the University is named.