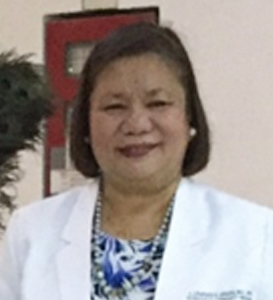 #SUWomenLeaders: Dr. Ma. Lourdes E. Ursos
#SUWomenLeaders: Dr. Ma. Lourdes E. Ursos
---
#SUWomenLeaders Series for National Women's Month 2021 – In celebration of National Women's Month, Silliman University features its women leaders whose initiatives contributed to the University's response to the COVID-19 pandemic and its effects on the community, and women who remain unstoppable in the face of the pandemic as leaders in their respective fields.
---
 Dr. Ma. Lourdes E. Ursos
General Physician and Public Health Specialist
Director, SU Office of Community Engagement and Service Learning
Assistant Professor, SU Medical School
Chair, SU Medical Center Department of Preventive and Community Medicine
The COVID-19 pandemic brought out the urgent need to improve our country's public health system as it put public health at the forefront.
Now, more than ever, there is a greater need for experts like Dr. Ma. Lourdes E. Ursos.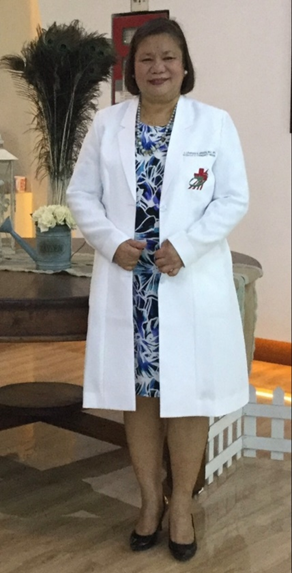 Ursos' passion for helping and serving others led her to find her calling in medicine and education. "I enjoy running service projects or activities to give people health services, like free consultations, feeding programs, or health education support. I enjoy being involved in organizational activities that seek to improve the lives of others," Ursos shares.
She is a practicing general physician who heads multiple offices at the SU Medical Center (SUMC). Aside from being the chair of the SUMC Department of Preventive and Community Medicine, she is also the hospital's Health Promotion and Education consultant, TB-DOTS Center head, HIV/AIDS Core Team chair, and Continuing Medical Education chair.
Her biggest responsibility, however, is at the SU Medical School (SUMC) where she trains future doctors and teaches them about the role of community medicine in the overall practice of medicine and in the context of public health.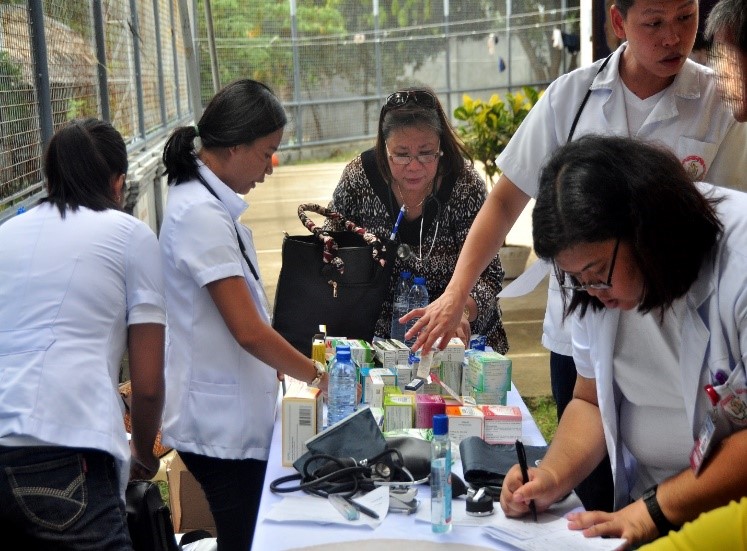 She does this by engaging medical students in community work and teaching them how to incorporate medical practice in community health services and programs.
Because of the pandemic, Ursos had to innovate the way she teaches community medicine and public health. She admits that, while she is more comfortable teaching online, the pandemic deprives her students of the opportunity to personally interact with communities since community exposure activities were suspended.
Ursos instead guides her students through virtual learning activities with limited face-to-face clinical rotations. In her teaching, she requires students to conduct situational analysis related to the COVID-19 policy implementation of the government and private hospitals. It's one of the ways she can discuss the reality of public health in the Philippines and how it can be improved.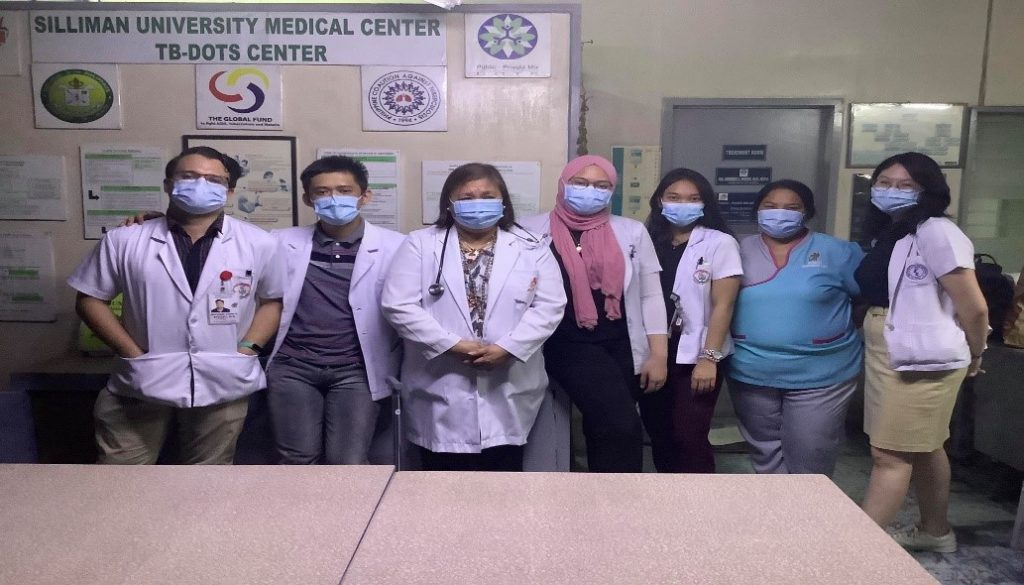 Being a faculty member in SUMS is a responsibility that she enjoys. She enjoys collaborating with medical students in organizing health education and promotion activities as the proud adviser of the SU Medical Students Association (SUMSA), and has been its adviser for 15 years.
Despite not being able to gather in person, Ursos takes pride in the activities organized by SUMSA this school year, which includes: making improvised face shields for frontliners, a COVID-19 information drive in Dumaguete City, providing posters on COVID-19 health protocols for tricycle drivers in Kabankalan City, donation drives for typhoon victims in Luzon, and a simultaneous coastal cleanup activity participated by SUMS students in different cities.
SUMSA also organized virtual talks on environmental health, health policy, HIV/AIDS awareness, and COVID-19 vaccination where Ursos served as the resource speaker.
While the pandemic affected her work as an educator and physician, it also affected her personally when she tested positive for COVID-19. She later shared her experience as a COVID-19 survivor in a virtual talk organized by SUMSA.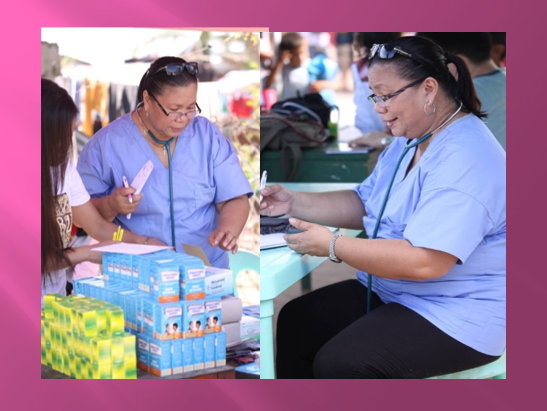 Ursos is a leader with the heart of a volunteer. It may not be surprising that she has been chosen as the new director of the Office of Community Engagement and Service Learning, as someone who has worked with communities in her entire career.
Ursos finds that it is easy to commit to something you genuinely love doing. It's the reason why she finds fulfillment in community service and public health. At the core of the things she does, she says she just wants to help improve the lives of others. As a medical doctor and educator who continues to find ways to help communities improve and protect their health, she brings others along with her and "infects" them with the same drive for service that she has.
Through her leadership and by sharing her expertise, she instills in future doctors the value of mutual cooperation and compassion; exactly the heart of public health. Her continued work with communities equips others with the knowledge and skills needed to protect their health and contributes to the improvement of public health services.
This is what happens #WhenWomenLead in Silliman University.
In the following interview with Dr. Ursos, she talked about how the pandemic affected her work as a medical doctor and faculty member at SUMS, recent achievements of the SUMSA, and her vision for OCESL as its new director. She also shared advice on how women can take care of their well-being and support other women during the pandemic:
---
Tell us about your experience as a practicing medical doctor during this pandemic. How has the pandemic affected your work?
As a medical doctor, I also have my own fears and uncertainties as I perceive this pandemic. The fear of affecting the well-being of my family, my workers in the house, co-workers in the hospital, and our medical students by contracting the COVID-19 infection if not being provided with adequate PPEs and proper implementation of local health and safety protocols.
[We had] to readjust our clinic schedule to accommodate patient consultation and follow-up, especially with our TB (tuberculosis) patients, in order to make sure that they will not miss taking their medications and clinic visits regularly. My community work and different activities were also suspended when we already had community transmissions identified.
Being a department head, member of the Infectious Control Committee (ICC), as a COVID-19 Occupational Safety and Health (COSH) board member, and as an SUMC Vaccine "Resoaking" Member rolled into one, I have to coordinate and participate with the different committees and hospital departments to make sure that the hospital personnel are risk-free from getting COVID-19 infection. Also, as the coordinator of the Postgraduate Internship Program of the hospital, I have to make sure that the interns are protected from getting the infection. As a whole, all of us experience inconvenience in our daily work.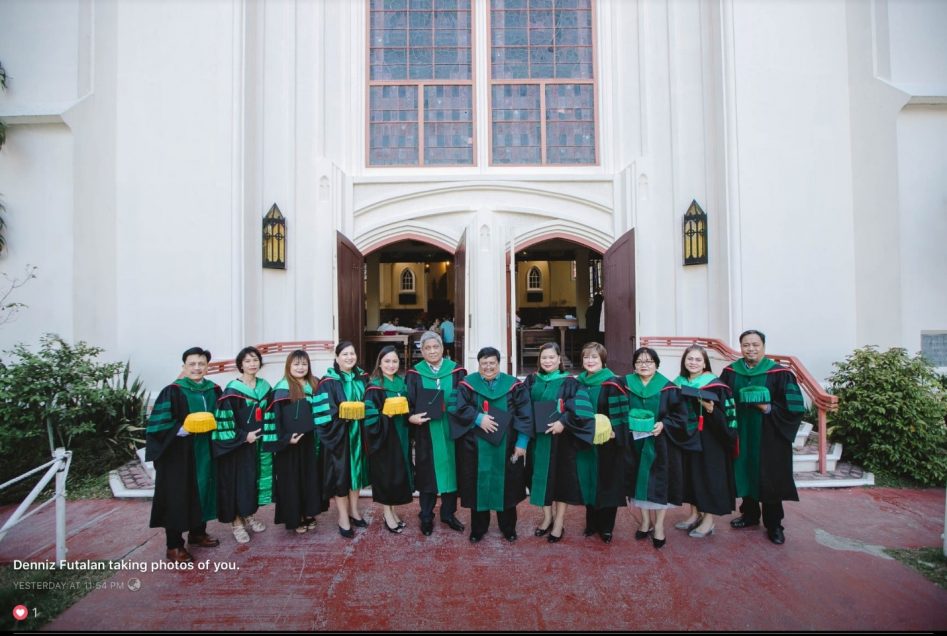 How were you able to overcome these challenges?
As a medical doctor, I am able to overcome these challenges by following the health and safety protocols such as wearing masks, face shields, washing of hands, social distancing, and avoidance of large indoor and outdoor gatherings, especially in restaurants to help stop the transmission of the virus. We have to follow DOH and LGU health and safety guidelines and policies. As law-abiding citizens in this community, we have to coordinate and collaborate with local authorities and strictly follow their advisories.
Another way to overcome these challenges is to gain more knowledge about the disease by regularly updating yourself with new information about COVID-19 and how to combat this disease. Knowledge is very powerful if you can translate it to good attitude and practices, then we have the chance to successfully combat and control this pandemic.
Just like everyone else, we have to listen to and read the national and local new directives and guidelines, so that you are not caught unaware of the current situation. 'Magpakabana"! Be a responsible citizen.
One of the most important things you can do is accept that a new reality and a new normal have come with different levels of expectations. Lower your standards and do not so much from yourself, especially from other people. I have changed my expectations in order to adapt to the new reality we are facing today.
Tell us about your role as the Coordinator of Family and Community Medicine subjects in SUMS.
It is my task to engage the medical students in community work which is part of their competencies and academic requirements to pass the medical course. Family and Community Medicine is one of the board subjects in the Physician Licensure Examinations. I have to teach them the role of community medicine in the overall practice of medicine, especially in the context of public health. As a physician, our work does not only involve the clinical practice in the clinic and in the hospital setting but they have a responsibility also on how to incorporate in their practice the different community health services and programs.
Did you have any activities/initiatives since the start of the pandemic? How does the SUMS continue to engage with the community, given the restrictions in social interactions, and why is it important?
Since March of 2020, face-to-face classes have been suspended by the university in compliance with IATF, CHED, and local LGU guidelines. Thus, our community work was also suspended. Even our partner community is also hesitant to allow us to do our community rotation and immersion. So, instead of doing community work, I engage our students, both the 4th year students and the PGIs (Postgraduate Interns) in virtual learning activities and limited face-to-face clinical rotations. Our academic lectures on the different programs of the Department of Health are all online discussions of different case scenarios with student reporting and presentations. I also require the students to conduct situational analysis in relation to COVID-19 policy implementation on the different preventive measures of LGU and government and private hospitals. Students are required to submit an individual reflection based on their experiences and observations during the COVID-19 pandemic.
We have initiated a lot of health education and promotion activities through our SUMSA (SU Medical Students Association) in 2020 up to the present, even if they are not physically in school. Being the adviser of our student association for the last 15 years, I still encourage them to initiate activities even during the COVID-19 pandemic. The individual student can implement our planned activities in their respective community where they are presently residing, the activities of each of the students were collated into a multiplier effect.
Under my advisory, SUMSA [has been recognized as] one of the top 10 organizations for the past 10 years and ranked top #1 student association [for the past] 6 years by the Student Government of Silliman University.
SUMSA also received recognition as one of the Ten Outstanding Medical Students Organization (TOMSO) Awardees in the Philippines for the last 5 years. Just this March 21, 2021, SUMSA, being one of the TOMSO Awardees, was given the GOLD Awardee for APMC-SN Seal of Good Governance.
As the new director of OCESL, what do you plan to focus on for your Office's programs and projects?
As a new director of OCESL, I am still reviewing the different projects and programs of (the SU Extension Program) and its ongoing activities, determining whether these projects are still relevant and feasible with our present situation in terms of health, socio-economic and political scenarios. Whatever program and activity we will implement, it should be realigned to the new agenda of the SU President for the University.
I planned to integrate and collaborate some of the activities with the different colleges in the University to come up with integrated, university-wide community engagement and service-learning activities. We will not only engage the students, faculty, and staff members but also our alumni, local, and international partners. We will encourage them to share their time, talent, and resources in the implementation of innovative impact programs in the community.
It intends to reach out to the community and extend our services to them, thus, supplementing the services provided by the government and other private institutions. It also seeks to establish strong linkages with government and non-government organizations in order to maintain an efficient referral system and stable linkages to have an effective implementation of programs.
The call for greater community involvement, inter-sectoral collaboration, and the use of appropriate technology will be needed for equity in the face of scarce resources. Our objective in the implementation of this project or program is to create a holistic impact in the community bringing the name of Silliman University to them.
How do you juggle being a practicing medical doctor and an educator, considering that both the health and education sectors were heavily affected by the pandemic?
The only thing that is affected in my practice as a doctor by the pandemic is the reduction of the number of patients coming to my clinic for consultation and less interaction with patients. As an educator, my teaching is not affected so much because using online or virtual classrooms is very efficient and I am more comfortable with it. I have conducted more lectures through online (distance learning). The only thing that has been affected in my teaching is the lack of interaction of students with the patient at the community level and their participation in other activities in the community because all community exposure and activities were suspended.
Time management by scheduling my work and prioritizing my work activity daily
Proper designation of some of the work to your staff
Tell your staff and student to remind you of the scheduled activities.
Plan ahead your workload
Pray without ceasing for good health, guidance for good decisions and a good attitude, and being grateful that you were given the opportunity to serve the Lord through work
In your field of work, what motivates you to keep going as a leader and as a professional?
Since high school, I have been a volunteer in any institution and other activities in the community. I really enjoyed my work. Being a highly motivated and committed person, I am very passionate about making a significant contribution to the institution I am presently connected to and the communities that I am involved [with].
I want to be a change-maker and I am a non-conformist and a dreamer of change, being able to stand firmly in my own beliefs on how things should be done while being open and respectful to other persons' ideas. I always believed that there is still room for change for the better. I am a result-oriented person so I believe that there is something that needs to be done and if I do not see it happening so I usually take the initiative to make it happen. I am highly committed to whatever work or project given to me. I am a very proud adviser to our SUMSA because we got awards not just locally but also from regional and national award-giving bodies.
In my case, I am not seeking to become a leader but most of the time people will vote for me to be their leader. As a person, I am very fond of offering my help, sharing experiences, and facilitating in finding a solution to a problem. I sometimes give my opinion and advice when asked. I enjoy running service projects or activities to give people health services, like free consultations, feeding programs, or health education support. I enjoy being involved in organizational activities that seek to improve the lives of others. A genuine reason to pursue what I love is improving the lives of others. I love serving people, which is a deeply embedded desire to achieve something beyond monetary reasons. As a Christian doctor, aside from [how] I really loved my work, I have to do it for the glory of our Lord Jesus Christ. "You have to do what you can do to the least of your brother." I am a Christian who happens to be a physician.
How can women take care of their physical and mental well-being during this pandemic?
Analyze your situation, concentrate and focus on what is within your grasp and control. Re-evaluate your priorities and set your new goals and reflect on how to achieve them. Plan for a healthy lifestyle, schedule time for your physical and emotional health, having fun, and do stress relief activities.
Spend within your budget. Start Do it Yourself (DIY) activity using old materials in your home. Instead of buying decorative flowers or plants, cultivate and plant vegetables you can use for cooking. Instead of not doing anything, start some hobbies or read a book.
Remember, we may no longer go back to what we used to be. Acceptance is the right word that I can advise on how we can address these challenges. Be more accepting of family members who will help you keep peace at home. What is important is to adjust, adapt, and accept your 'new normal' as a whole. Remember the "Desiderata." Maybe this is the best time to reflect on who you want to be and what you can do during this time.
From your point of view, how can women support other women in these difficult times?
They should be provided with vaccines not only for COVID-19 but also for other diseases as well for their protection. Right now, I support some institutions allowing women to work at home, which we can still extend until a new normal is achieved.
Programs on the following should be accessible to all women:
Contraceptive services should be available for those women who need to regulate their pregnancy
Income-generating activities with corresponding capital to start off a business.
Create a support group for women to access help
Effective program implementation is to ensure support and sustainability of a particular concern and service that will make the affected population feel that they are being taken care of. The program would make these services available, which should also be affordable, acceptable, accessible, appropriate, and adaptable to the target population and to the community at large.
Other interventions, whether academic, social, legal, financial, and health IEC should be relevant to the present situation. We have to partner with different agencies to gain more support, particularly LGUs and other concerned civic organizations and agencies. A multi-sectoral collaboration should be in place in supporting women during this difficult time.
Being a Christian, I have a role to play in this big arena of service. I serve as part of my Christian witness to the community. [In] the end, I [want to] say to myself, "I have really served the Lord."