To pay online, select "Payment Online" the from menu. It can also be accessed from the sidebar, choose "Account" -> and then "Payment Online"

---
This is the payment page.
Please input the amount you intend to pay, and then click   "Proceed with Payment"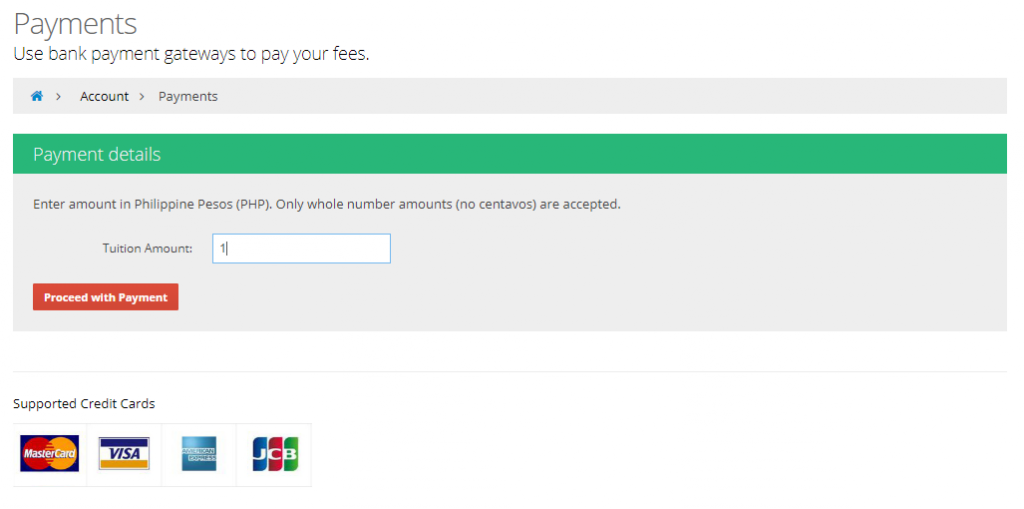 ---
The page will redirect to the payment gateway, please select your preferred payment method.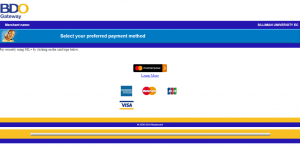 ---
Input your card details. Then click "Pay"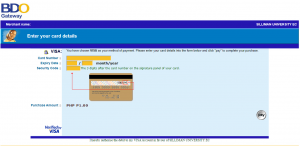 ---
Depending on your bank, you may be required to provide a One-Time-Pin (OTP)

---
Please wait for the merchant page to redirect to the MySilliman page.

---
The page will notify you whether your payment was successful or not.