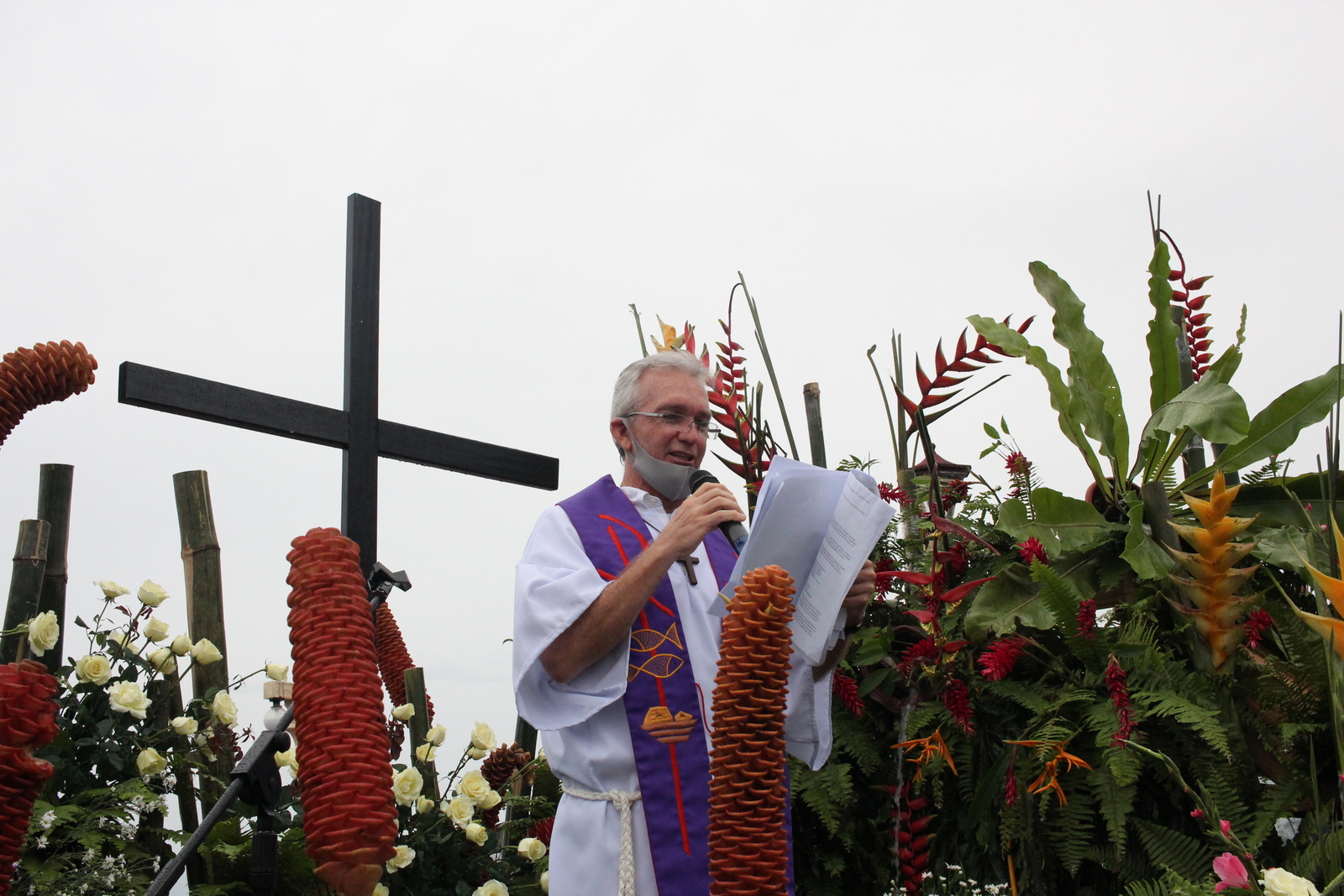 Divinity School faculty, SU Church clergy join ecumenical service opposing 174 Reclamation
Silliman University Divinity School (SUDS) faculty members and SU Church pastors joined church leaders as they came out to the streets in their clerical vestments to celebrate Creation and express their opposition to the 174 Dumaguete Reclamation Project through an ecumenical sunrise service, October 9, 2021 at the Rizal Boulevard of Dumaguete City.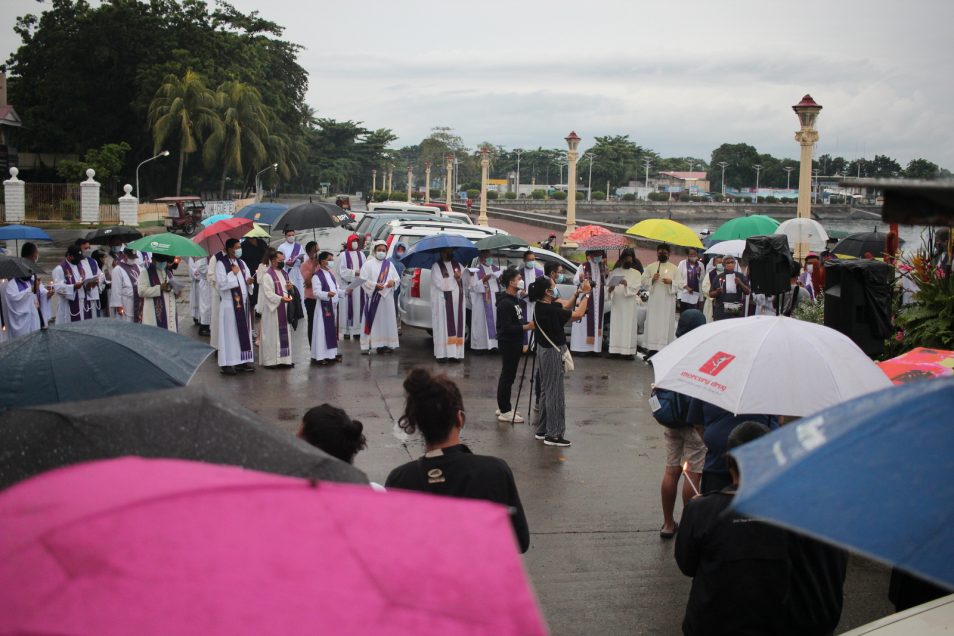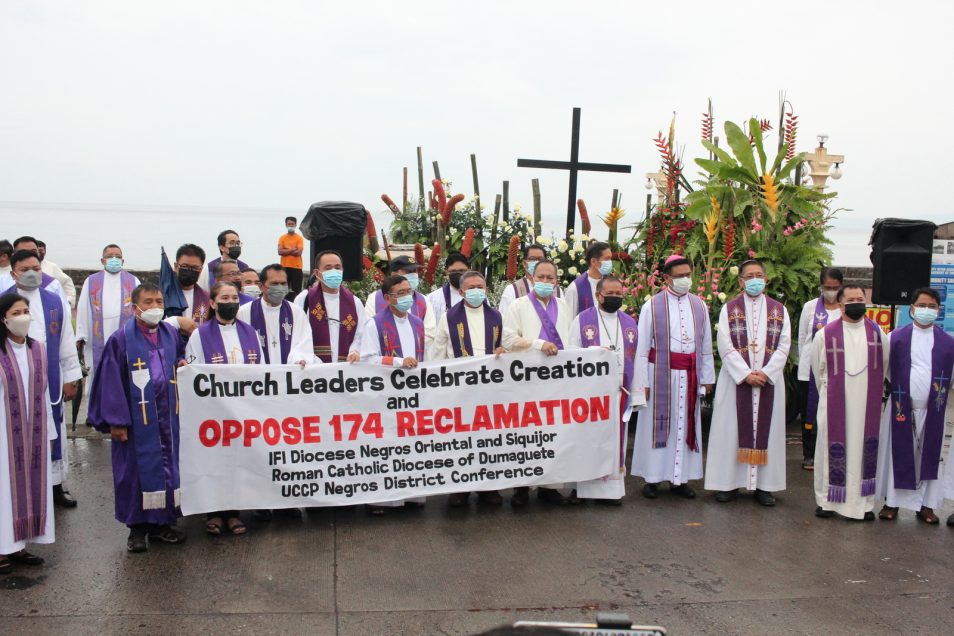 "Hiniusang Ampo alang sa Kinaiyahan (Joint Prayer for the Environment): an Ecumenical Sunrise Service for Creation," was the coming together of leaders from three large church bodies in Negros Oriental: the Roman Catholic Diocese of Dumaguete; the United Church of Christ in the Philippines (UCCP) Negros District Conference; and the Iglesia Filipina Independiente (IFI) Diocese of Negros Oriental & Siquijor.
The churches have all previously forged their individual church statements opposing the 174 Dumaguete Reclamation and now brought their unified voice to the streets.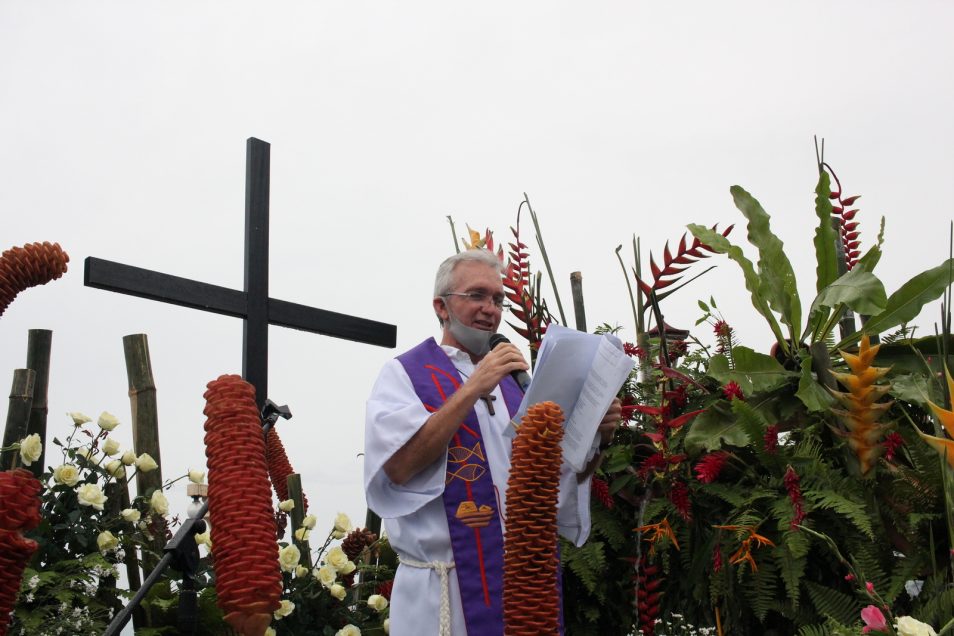 Rev. Dr. Jeaneth Harris-Faller, SUDS dean and Rev. Josuah De Rosas led prayers during the ecumenical liturgy. They were joined by Rev. Magnolia Nova V. Mendoza; Rev. Dr. Lope B. Robin; Rev. Arnel Z. Faller; Carlton J. Cobbie Palm, director of the Justice and Peace Center who also served as one of the convenors of the ecumenical group that organized the liturgical gathering; Klein Emperado from the IFI; and Rev. Fr. Eric Lozada from the Roman Catholic Church.
Rev. Leny Igot-Jovita, the acting administrative pastor of SU Church, was among the leaders for the intercessory prayers. She was joined by Rev. Wella Hoyle-De Rosas, minister for Youth and Campus Chaplaincy.
The liturgical celebration was aimed at celebrating God's creation but at the same time, it gave the opportunity for a communal act of confession for the faults and sins done against the environment.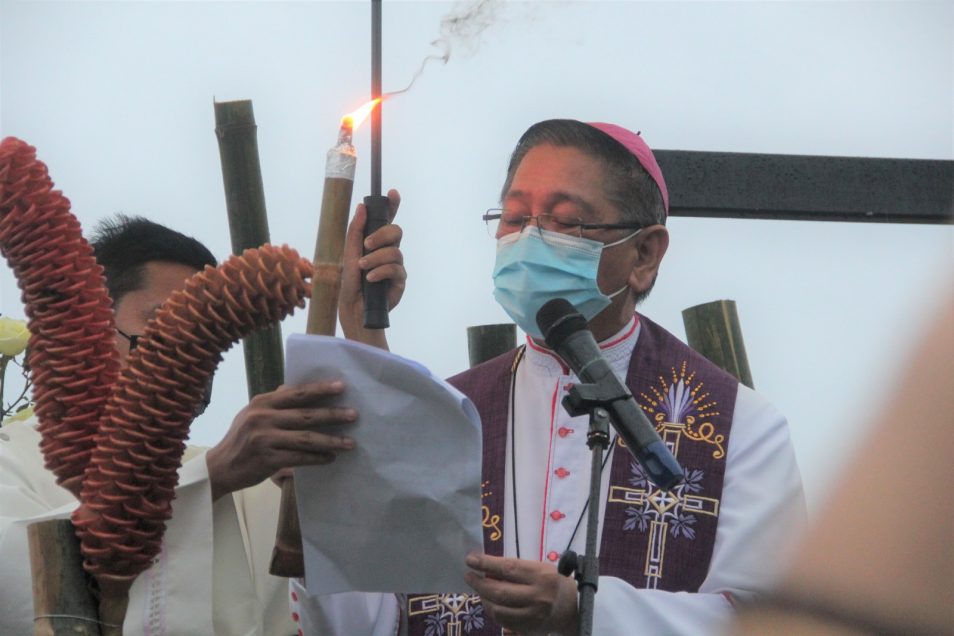 During the general intercessions, the church leaders expressed sincere prayers for the Dumaguete City local government to stop the implementation of the reclamation project because of the irreversible destruction it will cause to the environment and the fisherfolk communities within Dumaguete City and the nearby towns.
The symbols of water, fire, and flowers were used in the creative liturgy to symbolize the splendor and balance of God's Creation and to reaffirm a commitment to protect and defend against all attempts to deface and destroy.
The historical gesture of unity between these three large church bodies in Negros Oriental included Bishop Julito Cortes of the Roman Catholic Church; Bishop Allan Caparro of the IFI; and Bishop Ebenezer Camino with Conference Minister Rev. Marlen Villaflor of the UCCP. They were accompanied by their respective clergy leaders throughout Negros Oriental.
Seminarians from the St. Joseph Seminary College led by its Rector, Rev. Fr. Geremvit Truno also showed their support for the ecumenical sunrise service.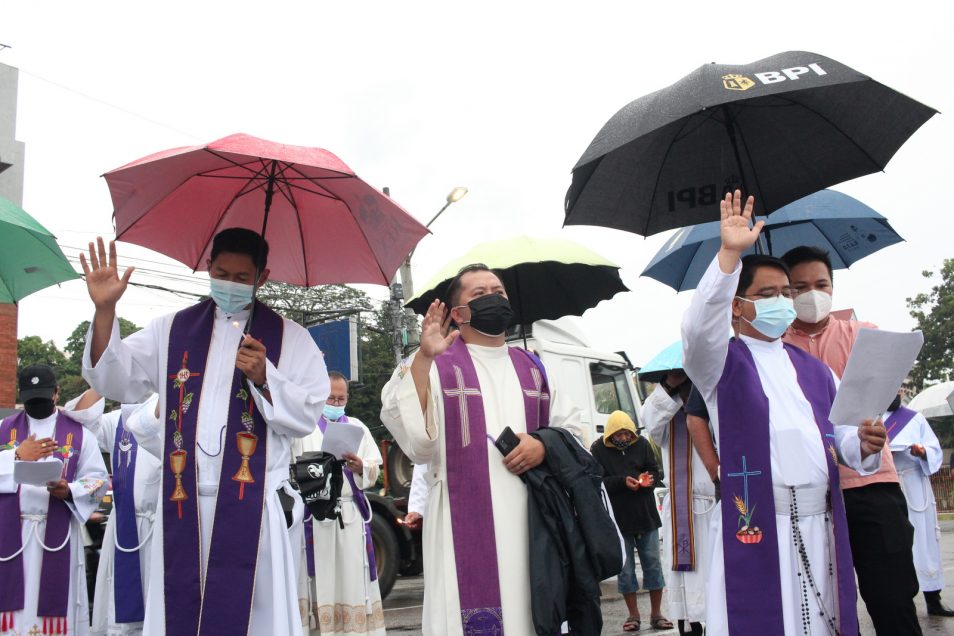 (Report by Klein Fausto Emperado, SUDS Centennial 2021 Special Project Staff. Reference: Justice and Peace Center, Silliman University)